Volunteer Thank You Party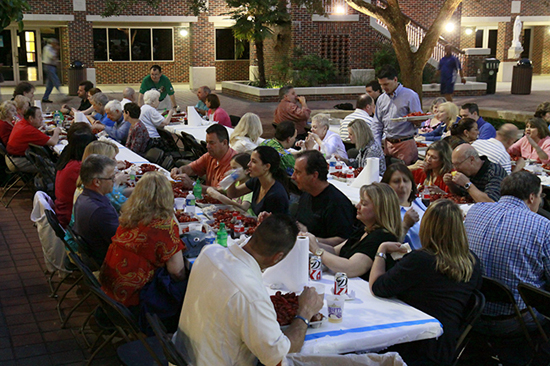 At Jesuit, educating young men and developing them in the competence, conscience, and compassion that enable them to be men of faith and men for others is something we all do together. Many parents, alumni, teachers, staff, and friends give their time and resources to help the Jesuit community flourish. Jesuit is grateful for the energy, effort, and support of all our volunteers.
Each spring, hundreds of alumni, parents, and volunteers attend the annual Volunteer Thank You Party in the Traditions Courtyard. The highlight of the event is the nearly 2,500 pounds of spicy, hot boiled crawfish and an enormous pot of freshly made jambalaya. The adult-only event is an opportunity for the school to thank the countless volunteers whose commitment keeps Jesuit an affordable school of excellence.
2022 Volunteer Thank You Party Sign-Up
"*" indicates required fields