About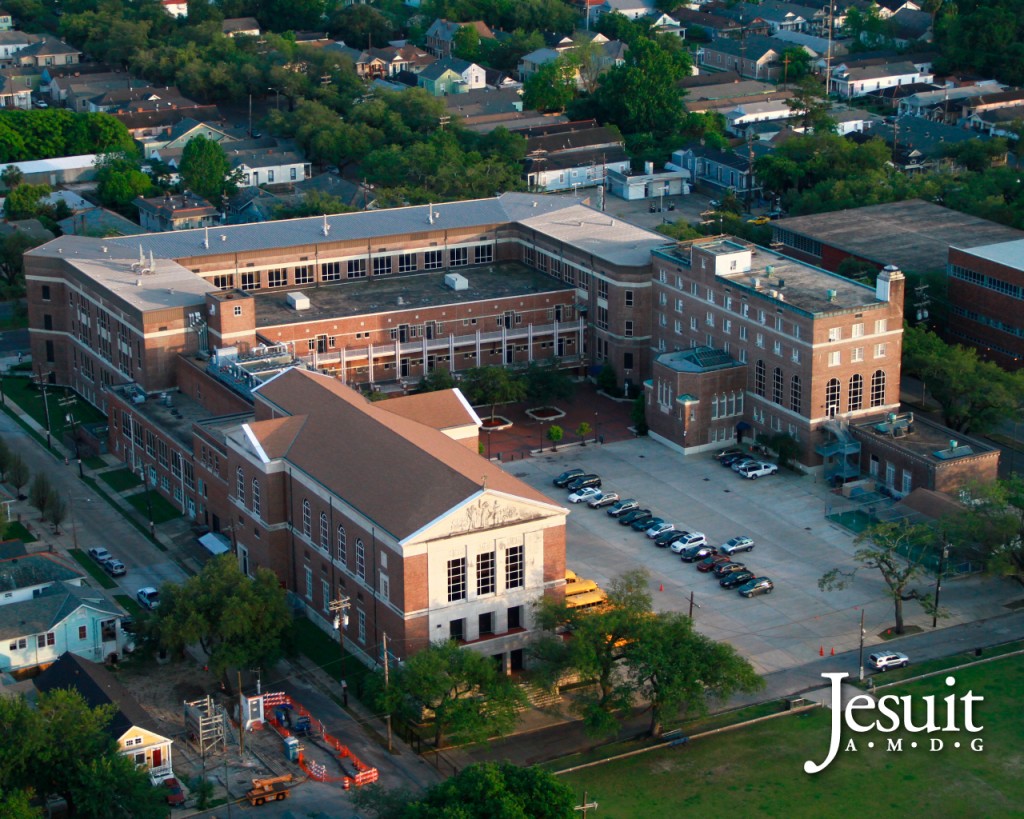 Jesuit High School is a non-profit, Catholic, college-preparatory school for boys in grades 8-12 that serves students of all religious faiths. It is located in Mid-City New Orleans on Carrollton Avenue between Palmyra and Banks Streets.
Jesuit's curriculum is structured to develop disciplined habits, to stimulate critical thinking, and to develop the skills necessary for the expression of that thinking. The school strives to instill five characteristics in its students. The goal is to educate our young men to be open to growth, intellectually competent, religious, loving, and committed to doing justice.
The Jesuit approach to education is based on nearly five hundred years of excellence, originated by St. Ignatius Loyola, who founded the Society of Jesus ("the Jesuits") in 1540. It begins with a deep respect for students and their potential, a principle the Jesuits call cura personalis. The Jesuit faculty challenges students to strive for personal excellence in all aspects of life — intellectual, emotional, moral, and physical. That principle, called magis, accounts for the rigor of intellectual exchange and the varied challenges Blue Jays experience at Jesuit, and in the world beyond.
The present Jesuit High School of New Orleans was established in 1847 as one department of the College of the Immaculate Conception by the Fathers of the Society of Jesus. The College was located on Baronne and Commons Streets. In 1911 the collegiate departments were transferred to the site of the present Loyola University of New Orleans. The high school department remained in the buildings on Baronne Street for another 15 years. Due to increasing enrollment, in 1926 the school moved to its present location on Carrollton Avenue between Banks and Palmyra Streets.
Jesuit's Motto
Ad Majorem Dei Gloriam, A.M.D.G. "For the Greater Glory of God"
What Makes a Jesuit High School Jesuit?
Jesuit High School of New Orleans is a member of the Jesuit Schools Network of more than 50 Jesuit high schools across the country. The JSN initiates programs and provides services that enable its member schools to sustain their Ignatian vision and Jesuit mission of educational excellence in the formation of young men and women of competence, conscience and compassion.
Notice of Nondiscrimination
Jesuit High School does not discriminate on the basis of race, color, or national or ethnic origin in the administration of its admissions, educational, athletic, or employment policies.