Donate
Your Gift Matters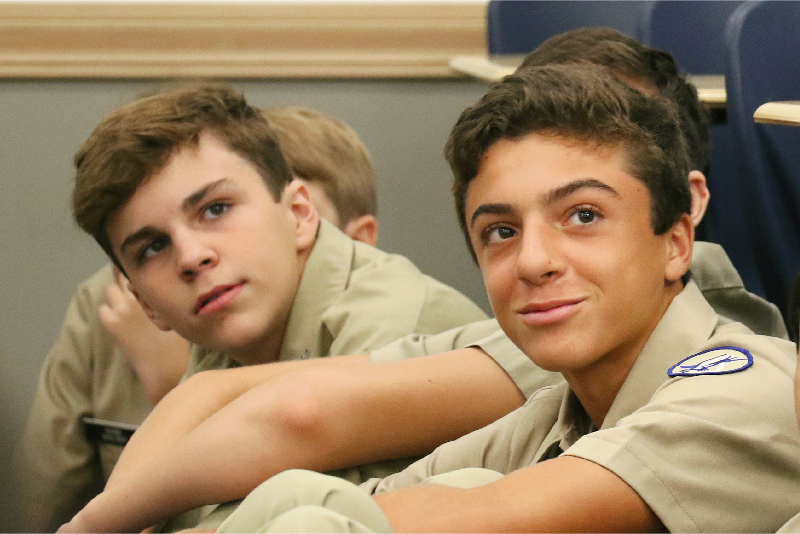 Did you know that tuition covers only about 76% of the cost of a Jesuit High School education? The remaining expenses are covered by our annual Alumni Giving Drive (formerly known as LEF), Parents' Annual Giving (PAG), and Parents of Alumni (POA) drives. Our mission and tradition of providing the best Jesuit education possible is challenged each year by rising costs to operate the school: teacher's salaries, curriculum development, campus ministry, student activities, utilities, building maintenance, and more.
Continuing in the teachings of St. Ignatius, we do not charge full tuition for any student. Jesuit's Alumni Giving and Parents' Giving are at the core of our development effort, which covers the shortfall between the full cost to educate our students and the tuition that we charge. In order to succeed, we invite alumni, parents (current and past), and friends to contribute to our annual giving campaigns. Every donation makes a difference. Your gift, large or small, helps keep Jesuit accessible to as many families as possible.
Donate Now
Just as our academic success hinges upon the diligence of our students and teachers, so too, our students and teachers depend upon the alliance of alumni, parents (current and past), and friends who continue to support the school and our mission with their generosity.
Your gift matters. Every gift—no matter what size—makes a difference in the daily lives of our students.
Pledge Now
Making a pledge is your commitment to donate to a drive. A credit card is not necessary to record your pledge. You may bypass these pledge forms and make your online donation at any time by choosing a drive or campaign above. If you have already donated to the PAG or the Alumni Giving Drive for this year, it is not necessary to also submit a pledge.