Cafeteria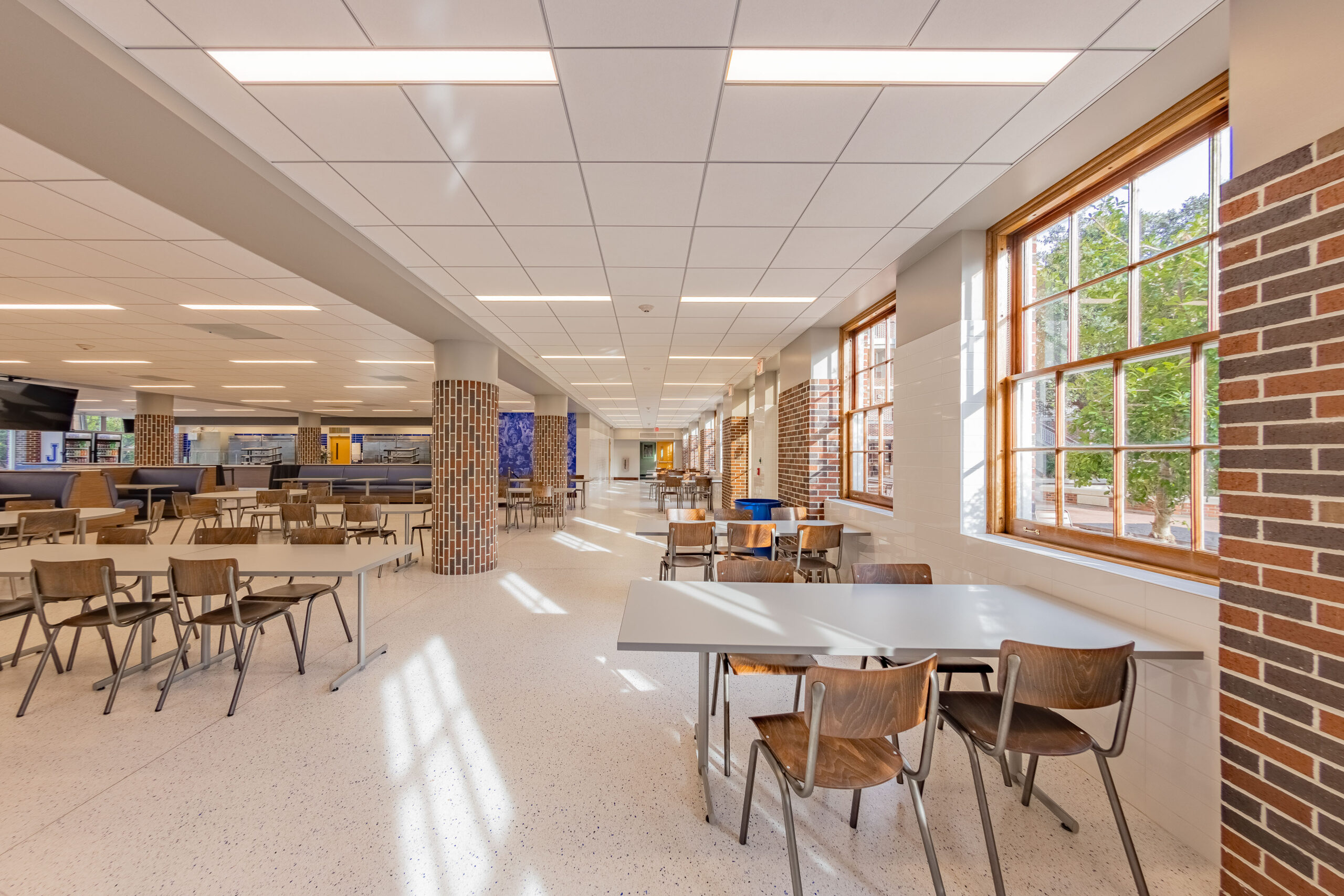 Dining at Jesuit
Blue Jays have a number of dining locations and options available during the student body's shared lunch period as well as during ten minute break. During these times, students can eat in the cafeteria, in the student commons, in Traditions Courtyard, or on Will Clark field.
Renovated in 2021, the Jesuit cafeteria features an array of food options complete with detailed nutritional information for each item. Beyond the variety of meals available in the cafeteria, Jesuit's open-all-day café in the student commons has dining choices ranging from meals to grab-and-go snacks.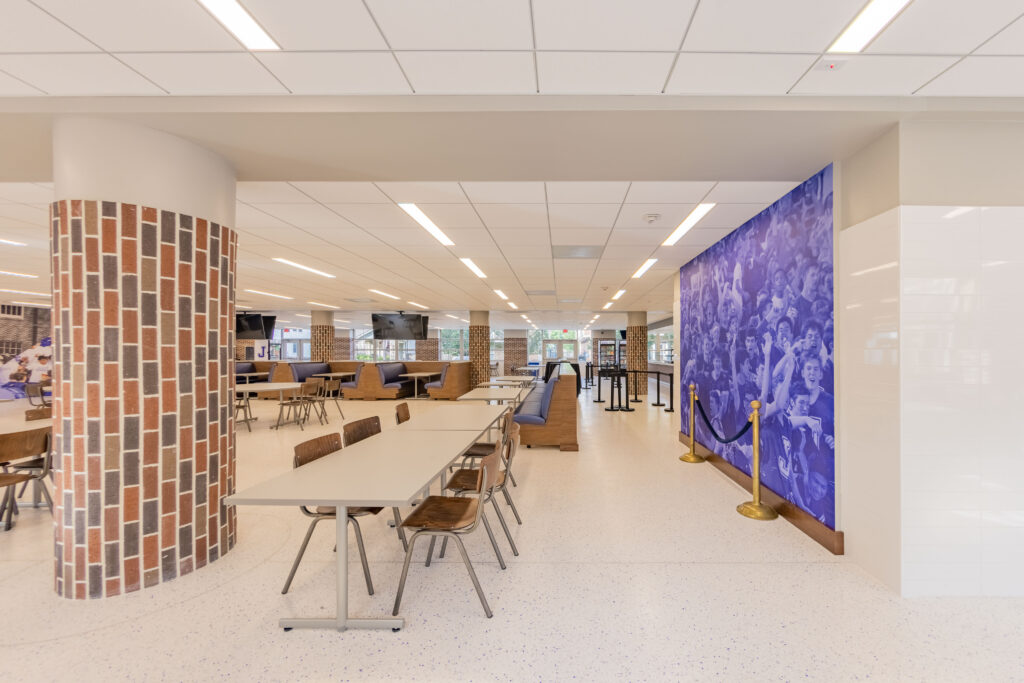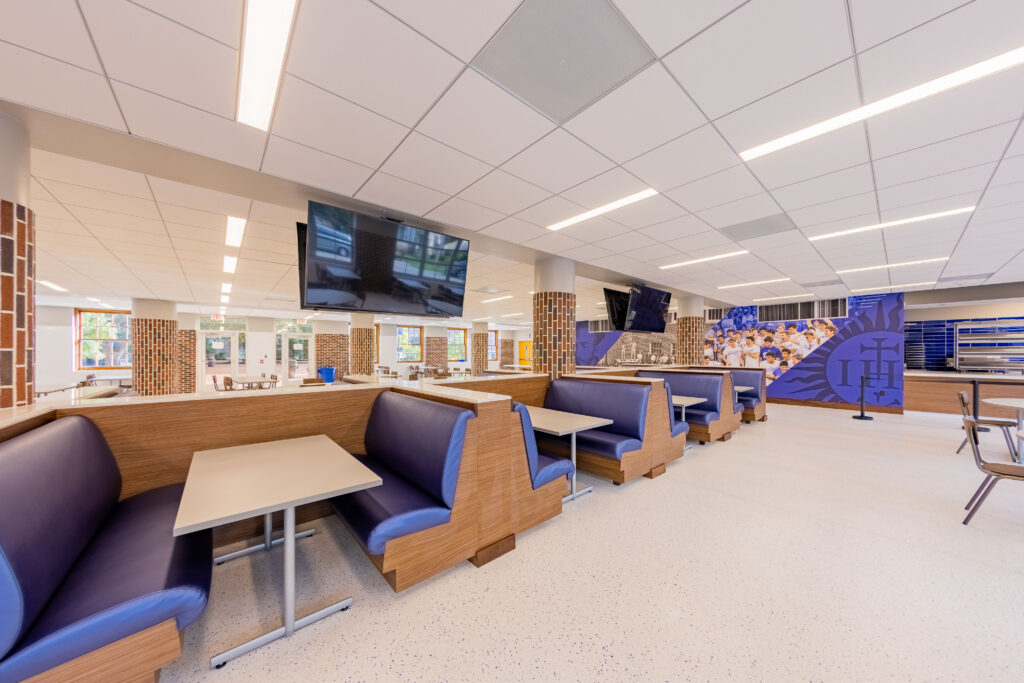 Payment & Menu Information
Jesuit uses MySchoolBucks to manage families' cafeteria payments.
Please view this flyer for details about setting up your MySchoolBucks account.
If you have any questions about payment or the MySchoolBucks payment portal, please email schoolmealpayments@pigeoncatering.com. If you have other questions about the cafeteria or food menu, please email jesuit@pigeoncatering.com.