Students
[awesome-weather owm_city_id="4335045" units="F" size="wide" forecast_days=5 hide_stats=true background=https://cdn.jesuitnola.org/wp-content/themes/jesuit/img/jhsnola.jpg]
No meals have been posted for this day.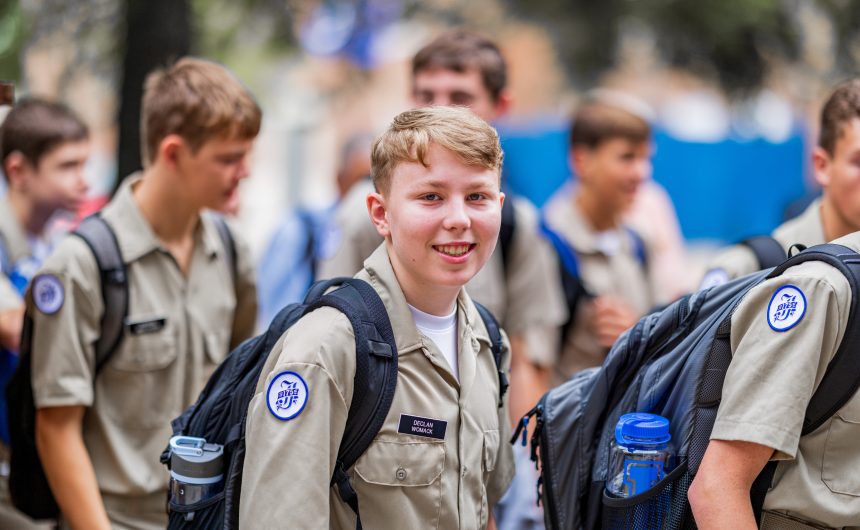 August 11, 2022
School is Back in Session…
Pre-freshman Declan Womack, along with his classmates, processes toward his first class in a Jesuit uniform following the inaugural assembly in the Traditions Courtyard. The faculty and staff excitedly welcome everyone back to campus and cannot wait to see what joyous memories this year will create for students and teachers alike.