Students
No meals have been posted for this day.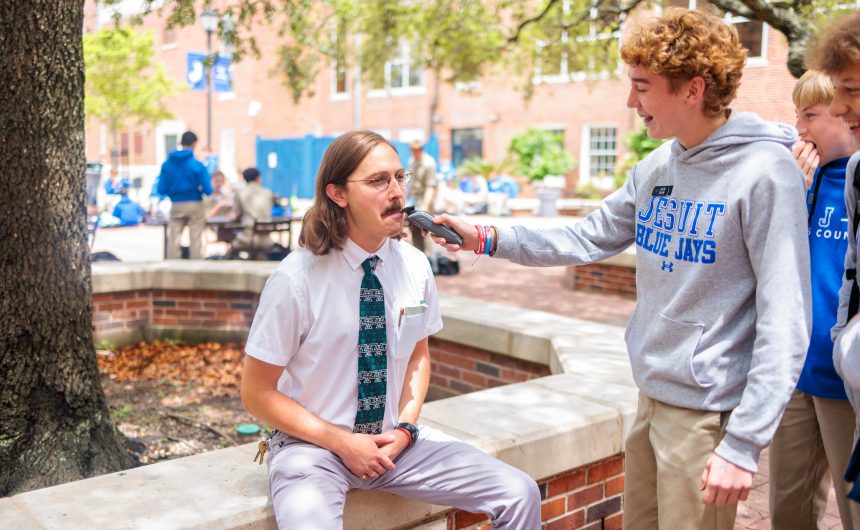 May 6, 2022
Stache Off for Charity…
Spanish teacher Scout Serpas '13 winces as sophomores Aidan DelaGardelle and Jack Elvir shave his beloved mustache. Every year Jesuit's Campus Ministry sponsors a mission drive where various activities are bided on with all the money this year going to the Lord's ranch, an outreach ministry in Vado, New Mexico. DelaGardelle and Elvir both agreed that this was the best $40 that they have ever donated.