School Profile
Motto
A.M.D.G. – Ad Majorem Dei Gloriam (For the Greater Glory of God)
Guiding Principles
Men of Faith, Men for Others
Uniform
Virtually unchanged for more than 50 years, the Jesuit uniform consists of khaki pants and shirt with a Jesuit patch on the left sleeve. Students are also required to wear black shoes and black socks, a khaki web belt, and a name tag. Further dress code details are listed in the Bulletin and through the Registration Day mailing.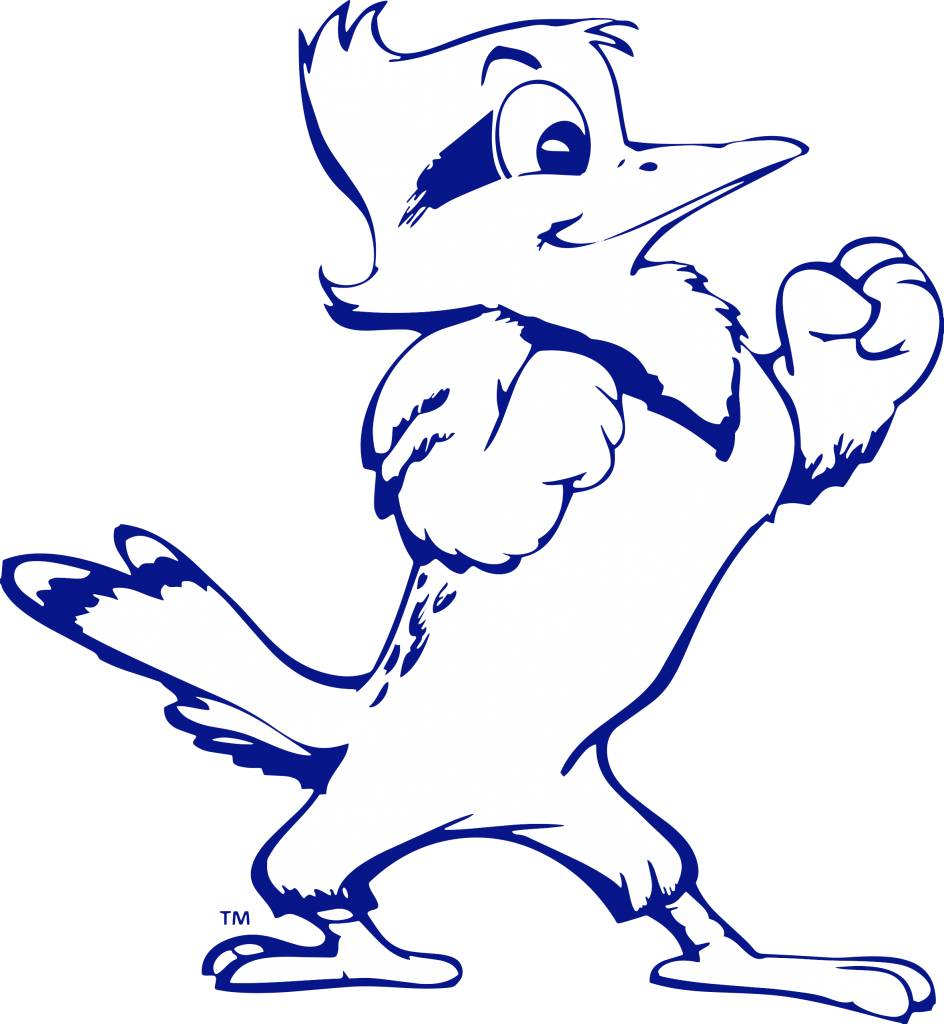 School Colors
Blue and White
Mascot
Blue Jays, Jayson
Student Population
Our students live in more than 50 zip codes from Abita Springs to Westwego. They come from a wide range of economic, religious, and ethnic backgrounds. This diversity is part of what gives Jesuit its strength and prepares its students to live in the world around them.
Enrollment for the 2020 – 2021 school year is 1,293 students.
Tuition and Financial Aid
Since the founding of Jesuit High School in 1847, no qualified young man has been refused admission because his family could not afford to pay all or part of the tuition. Jesuit's tuition is one of the least expensive tuitions among Catholic and private high schools in the New Orleans area.
On average, more than $1 million in tuition assistance is provided to Jesuit families each year.
Class of 2020 Profile
Nearly 85 percent of the Class of 2020 received academic or talent-based college scholarships.
In the past 10 years, a total of more than $220 million worth of scholarships and financial aid have been offered to Jesuit graduates by colleges and universities throughout the United States. More than 99 percent of Jesuit graduates continue on to four-year colleges.
The Class of 2020 included 22 National Merit Semifinalists, two National Hispanic Scholars, and four Commended Merit Scholars.
Faculty Profile
Jesuit employs 119 faculty members, 56 of which have earned advanced degrees (of those, three hold doctorate degrees in their prospective fields).
Our faculty includes five Jesuit priests and brothers. Of our seven guidance counselors, two full-time counselors and one part-time counselor focuses exclusively on college placement.
The teacher-student ratio is 1:12; the average class size is 25 students.
Thirty-eight faculty members are alumni of Jesuit schools throughout the country.
Academic and Co-Curriculars
Everything at Jesuit is geared to prepare students for a successful college experience. But a day at Jesuit entails more than just the classroom. Formation – spiritual, academic, and social – is the focus of a young man's stay at Jesuit. Whether it is monthly Mass, Morning Assembly, pep rallies, or daily lunch, students at Jesuit participate together.
Student Ministry and Service
The school community gathers for Mass once a month in the school's Chapel of the North American Martyrs. In addition, daily Masses and weekly Adorations are offered on campus. Grade level retreats, days of reflection, liturgies and other forms of personal religious formation are all offered as part of Blue Jay student life.
In the 2019 – 2020 school year, nearly 40 Blue Jays served as either Student Extraordinary Ministers of Holy Communion or ushers at school community Masses.
The Class of 2020 volunteered more than 30,000 hours, an average of 110 hours per student, to more than 50 different programs and agencies, including local and international service projects.
In the 2019 – 2020 school year, nearly 40 upperclassmen volunteered more than 640 hours in Jesuit's after-school homework assistance program. In this program, Blue Jays assist fellow students with organizing and prioritizing homework assignments and studying for quizzes and tests.
In the summer of 2019, 30 Jesuit students volunteered to work with future Blue Jays through Operation Upgrade, an academic program for economically disadvantaged male 6th, 7th, and 8th graders. Twenty-five rising seniors, five underclassmen, and two Jesuit alumni volunteered to assisted with the program. These volunteers served more than 3,200 contact hours.
Approximately 110 Blue Jays volunteer each school year as Peer Support counselors.
Blue Jays provided food for more than 500 families as part of the annual Thanksgiving Drive in 2019.
Athletics
Athletics at Jesuit High School is considered a co-curricular to the school's program of education. The athletic program provides an abundant opportunity for social, spiritual, physical, emotional, and intellectual growth for student-athletes.
Five of Jesuit's head varsity coaches are faculty at the school.
During the 2019 – 2020 school year, Blue Jays won six district championships.
Jesuit offers 11 LHSAA-sanctioned sports, three competitive club sports and has 30 teams overall (including junior varsity, junior high, freshman, and pre-freshman teams)
Updated September 2020