Jesuit Tradition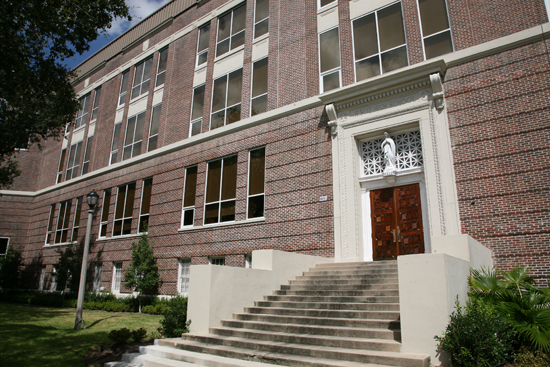 More than 400 years ago, St. Ignatius founded the Society of Jesus (the "Jesuits"), which today owns and operates Jesuit High School.
The order grew rapidly and assumed an important role in the Catholic Church. During the course of its 469-year history, the order has had an impact in a number of areas. Jesuits have been scientists and theologians, poets and philosophers, explorers and missionaries, pastors and preachers. The one constant has been an emphasis on education.
In fact, St. Ignatius Loyola, is considered one of the world's great innovators of education.Today an extensive network of Jesuit schools educates one and a half million students at 90 Jesuit colleges in 27 countries.
Here in the United States, the 28 Jesuit colleges and universities have more than one million living graduates. There are also 430 Jesuit high schools in 55 countries; 58 of these high schools are in the United States. In these schools the Ignatian system of values has attracted exceptionally competent faculty as well as highly qualified students. These schools, which form a Jesuit network, may not be administered in the same way, but they pursue the same goals.
Jesuit builds Men for Others. This is the ultimate goal of a Jesuit education. By truly being a man for others, Blue Jays are able to fulfill responsibilities to God, their family, and themselves. Tradition, rigor, reflection, and personal responsibility are hallmarks of a Jesuit education.