Philelectic Society
The Philelectic Society—the oldest co-curricular organization at Jesuit—is the school's drama department. It presents the public with musical theatre as well as comedy and dramatic pieces in Jesuit's 894-seat auditorium. Seniors have the opportunity to direct one-act plays as well.
All components of theatre are developed here, including acting, set design, lighting, sound, public relations, graphic design, carpentry, and set construction. Acting workshops and training for the booming film and commercial industry are available to members.
Fall Season Tickets
Show Dates and Times: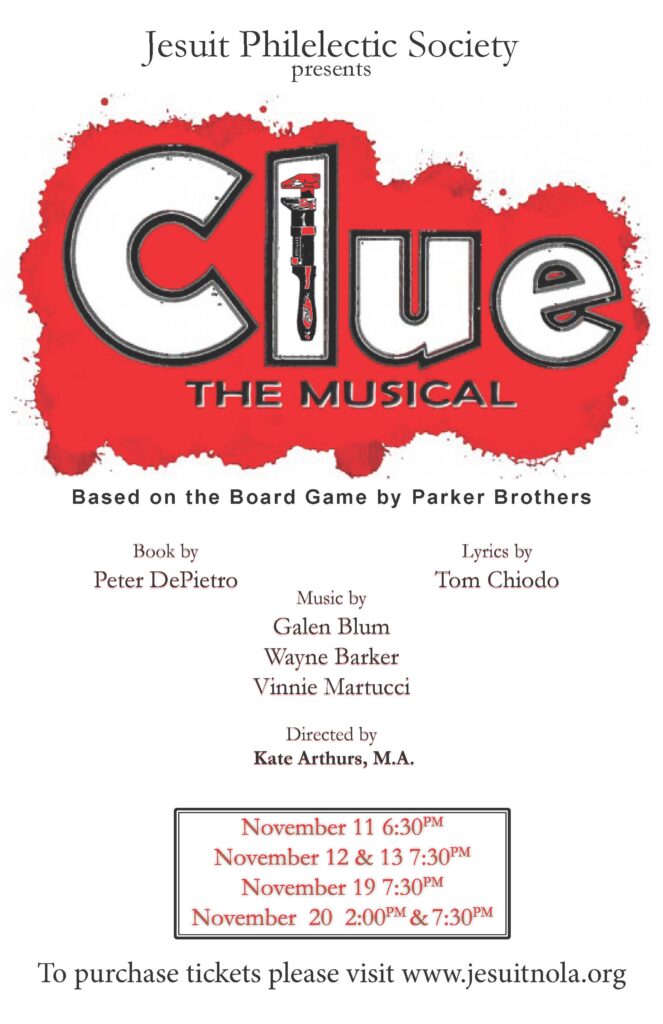 Clue: The Musical
Thursday, November 11 at 6:30 p.m.
Friday, November 12 at 7:30 p.m.
Saturday, November 13 at 7:30 p.m.
Friday, November 19 at 7:30 p.m.
Saturday, November 20 at 2:00 p.m. (matinee) and 7:30 p.m.
---
Philelectic Society Executive Board:
Meet the 2021-22 E-Board (To be Updated)
Phils' Calendars
(To Be Updated)

Tech/Work Crew Forms

Crew Form 2021-22 (To be Updated)
Safety Contract 2021-22 (To be Updated)