Blue Jays Open Doors & Guide Tours for Prospects at 2019 Open House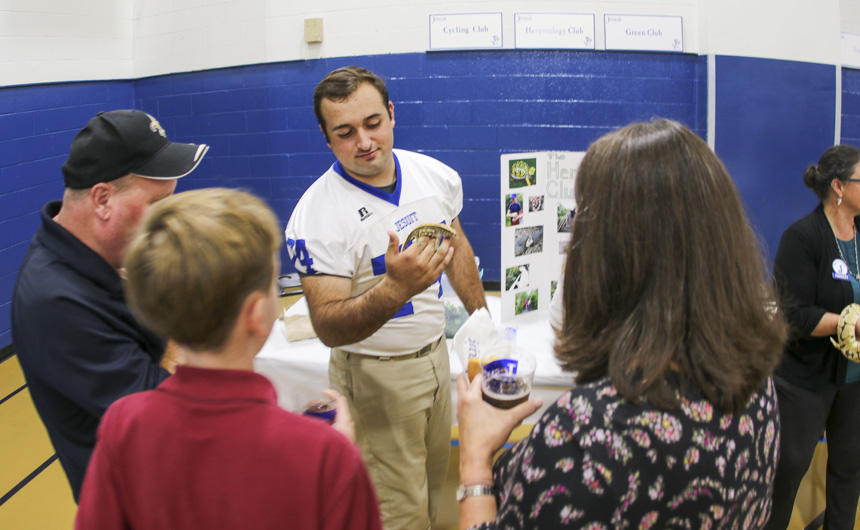 Families from all over the metro area navigated to Carrollton and Banks on Wednesday, Nov. 6, to #ExploreJesuit at Open House. Prospective students toured the campus, learned about the programs, and engaged with the people that help make Jesuit the school that changes lives.
Watch the Student Presentations at Open House
The tour began in the auditorium where families learned about the educational experience at Jesuit from school officials, including school president Fr. Christopher Fronk, S.J., and principal Peter Kernion '90. Seniors Patrick Albright and Richard Montoya shared their Jesuit stories with the crowd, highlighting the many ways they have been formed by the faculty and programs at Jesuit. Bret Hanemann '85, Jesuit's admissions director, closed the program with words of encouragement to Blue Jay hopefuls.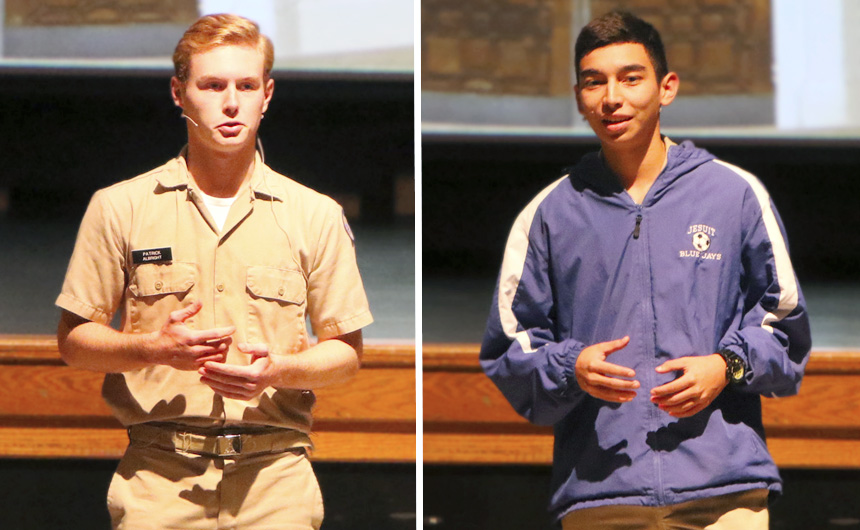 View the 2019 Open House Photo Gallery
After the presentation, Blue Jay student ambassadors guided families through Jesuit's halls and in and out of newly-renovated classrooms, where guests interacted with alumni, faculty, and staff. Not only did families have a close-up view of Jesuit's strong academic program, numerous co-curricular activities, and spiritual and Christian formation, they also learned about the vibrant student life, strong guidance and college counseling departments, new-century technology, and much more. After touring the main campus building, attendees crossed Banks Street and entered the Gayle & Tom Benson Arena and the Louis J. Roussel Building. The tour ended on the third floor of the Roussel Building with the co-curricular fair, giving prospective Blue Jays the chance to see more than 70 clubs and organizations Jesuit offers.
Next Steps…
Students applying for admission to Jesuit High School for the 2020-2021 school year must turn in all records and application forms by Friday, Nov. 15. To apply online to Jesuit or to view the list of important admissions deadlines, visit the Admissions page.