Open House Brings Hundreds of Prospective Blue Jays to Campus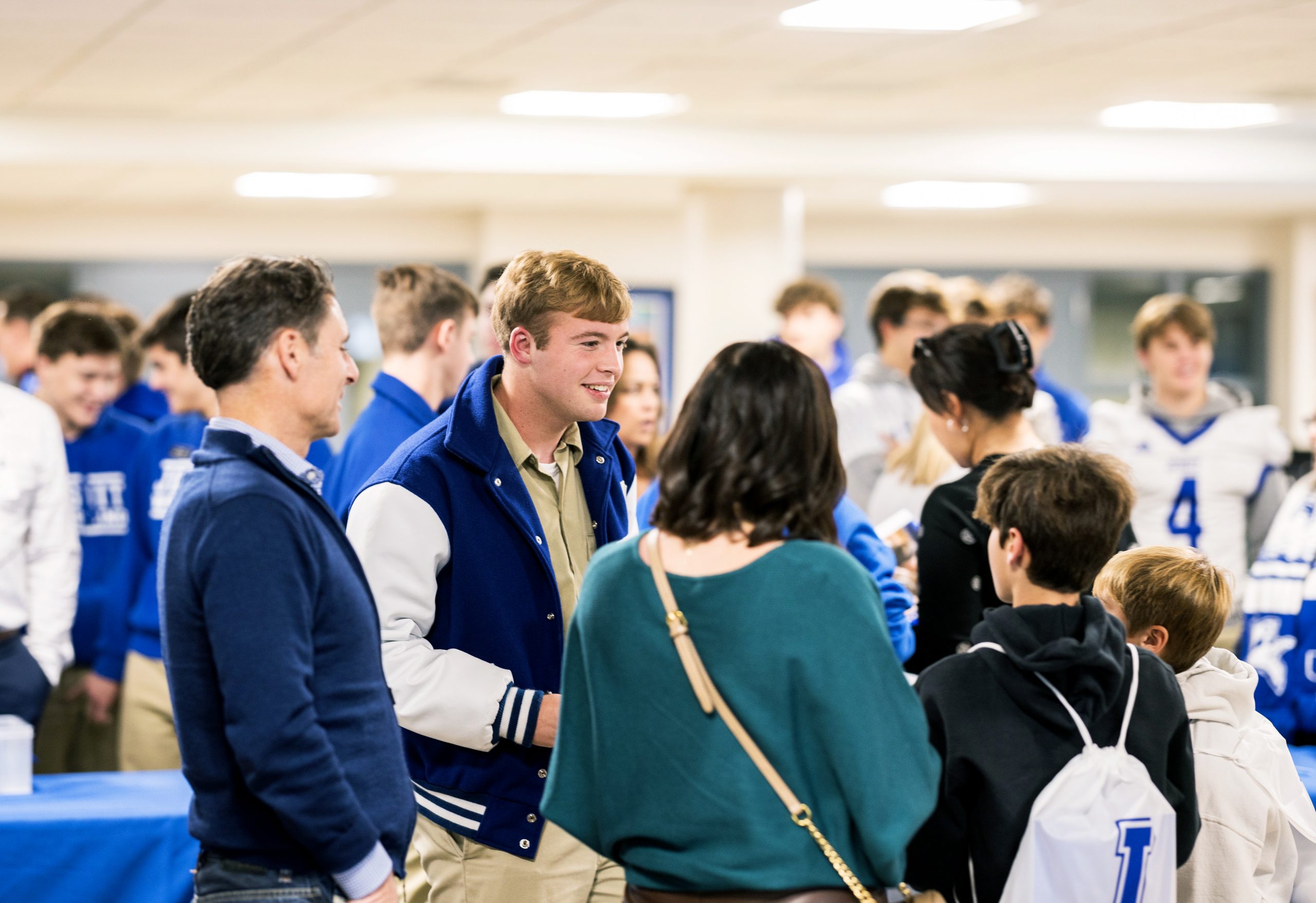 Hundreds of families from all over the metro area gathered on Carrollton & Banks last week at Open House for a glimpse of the Jesuit student experience. Prospective Blue Jays and their families explored the campus, learned about the school's classically grounded academic program, and met Jesuit's peerless teachers, coaches, and staff.
Blue Jay student tour guides led families through Jesuit's halls and classrooms, where guests interacted with alumni, faculty, and staff who spoke to them about Jesuit's strong academic program, numerous co-curricular activities, spiritual Catholic formation, vibrant student life, strong guidance and college counseling departments, and much more.
In addition to touring the main campus building, attendees crossed Banks Street and entered the Benson Arena and the Louis J. Roussel Building where Jesuit's athletic teams, players, and coaches greeted them. The tour also included a special stop at the first floor of the Madonna della Strada featuring the opportunity to personally meet Jesuit president Fr. John Brown, S.J.
Next Steps…
Students applying for admission to Jesuit High School for the 2024-25 school year must turn in application forms by Friday, Nov. 10. To apply online to Jesuit or to view the list of important admissions deadlines, visit the Admissions page.
Loading…