Bowlers Close Season At Singles Tourney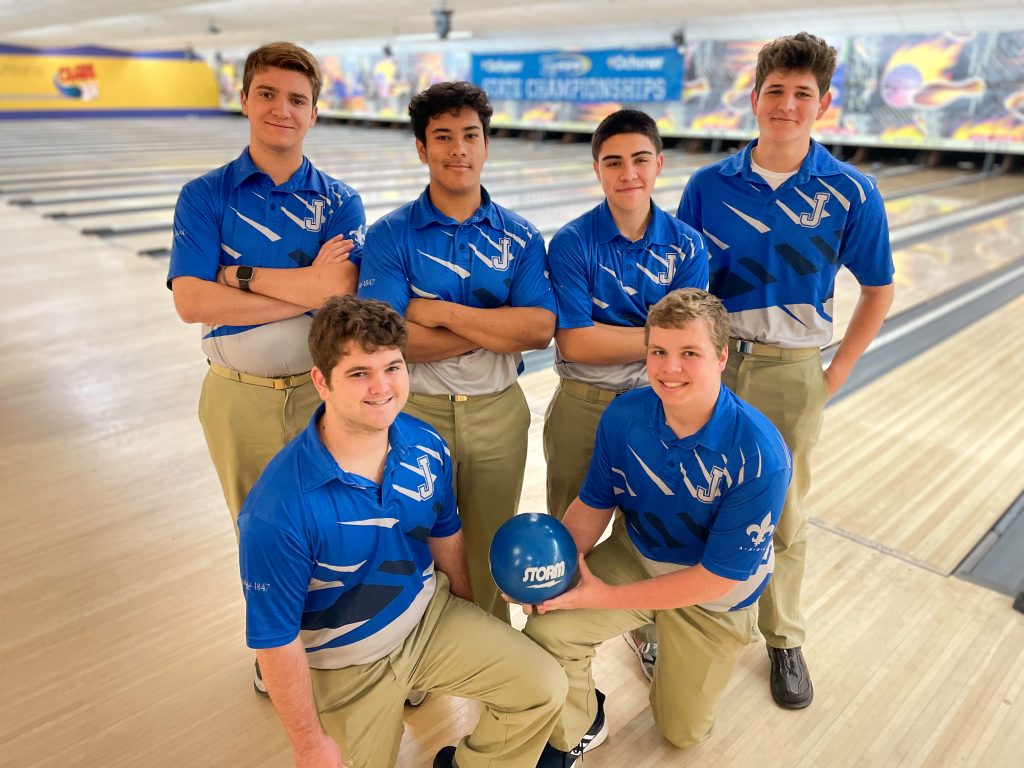 Four Jesuit bowlers topped the 200 average mark at the LHSAA Singles Championship event on Friday, April 1, at All Star Lanes in Baton Rouge. All six Blue Jays competing bested their season averages.
Gutting it out with an injured right hand, senior co-captain Gary Sims averaged 217 over four games that included scores of 266 and 243. Junior Will Carpenter averaged 216 with high games of 266 and 246. Senior co-captain Luke Wood's set included three 200-plus games (244-204-203). He averaged 208. Wood won the silver medal (second place overall) at last year's singles championship event. And senior Collin Pearce, recovering from a late-season wrist injury, posted a respectable average of 207 with games of 245 and 244.
Junior Will Adams averaged 195 pins. Senior Josh Barraza, a key contributor on Jesuit's outstanding rugby team, averaged 190.
Dutchtown junior Ryan Beam, who recorded games of 300 and 290 in last week's LHSAA team tournament, took home the gold medal with an average of 235. Cade Fletcher of Denham Springs was second averaging 234 pins. Joseph Frisella of Terrebonne was third. He averaged 231.
"In a four-game tournament against the best bowlers in the state, consistency is key. Three strong games with even one average or below average game will get you a high average, but it won't get you a medal. Consistency is the most challenging aspect of the game," said head coach Todd Bourgeois '88. "What I'm most proud of is the senior leadership we witnessed this year, the entire team's dedication to continued improvement, and, perhaps most of all, the support our boys showed for each other all year long."
On the ride home, coaches and bowlers agreed that winning the Louisiana High School Invitational in February and winning the district championship were the highlights of a successful 2022 season. Both were firsts for the school that will provide memories for Blue Jays bowlers that they will cherish.