Bowlers Win Louisiana High School Invitational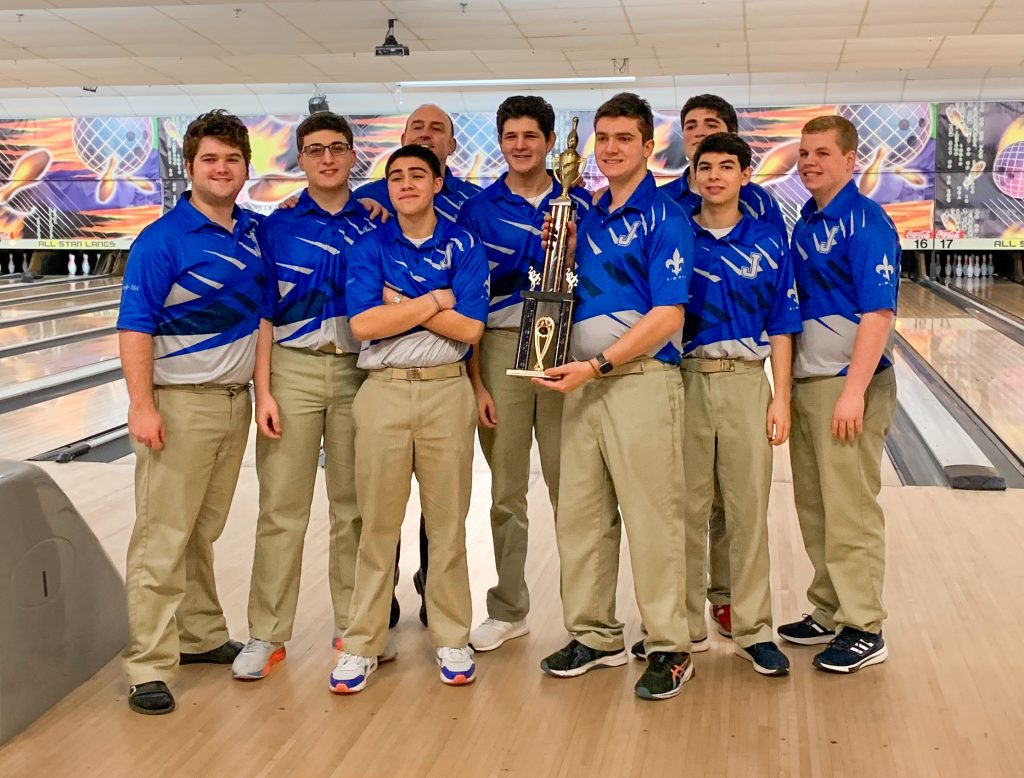 The Jesuit bowling team beat Catholic High in the finals to win the 2022 Louisiana High School Invitational on Saturday, Feb. 19. The tournament took place at All Star Lanes in Baton Rouge.
Contributing to the championship were seniors Jonah Anderson, Collin Pearce, Gary Sims, and Luke Wood; juniors Will Adams, Ethan Benoit, Will Carpenter; and freshmen Joseph Anderson and Jonathan Cho.
The format was different than regular season bowling. Instead of bowling head-to-head, teams rotate bowlers with each member of the five-person squad bowling two frames apiece.
"I'm so happy for our young men who embraced the spirit of the new format, kept their composure, and brought back the school's first bowling championship," said head coach Todd Bourgeois '88. Pearce presented the trophy to the student at Monday's morning assembly.
The Jays were ranked 4th after a ten-game qualifying round, but then defeated Dutchtown in the semi-finals and Catholic, who beat Brother Martin in the other semi-final contest, in the championship match.
Read more about the tournament at Crescent City Sports | Bowling: Jesuit wins High School Invitational in Baton Rouge.
Jesuit faces Holy Cross in the district finale on Monday, Feb. 21, at AMF in Kenner. The winner takes the district crown. The match begins at 3:40 p.m.