Bowlers Close Regular Season with W over PPJ II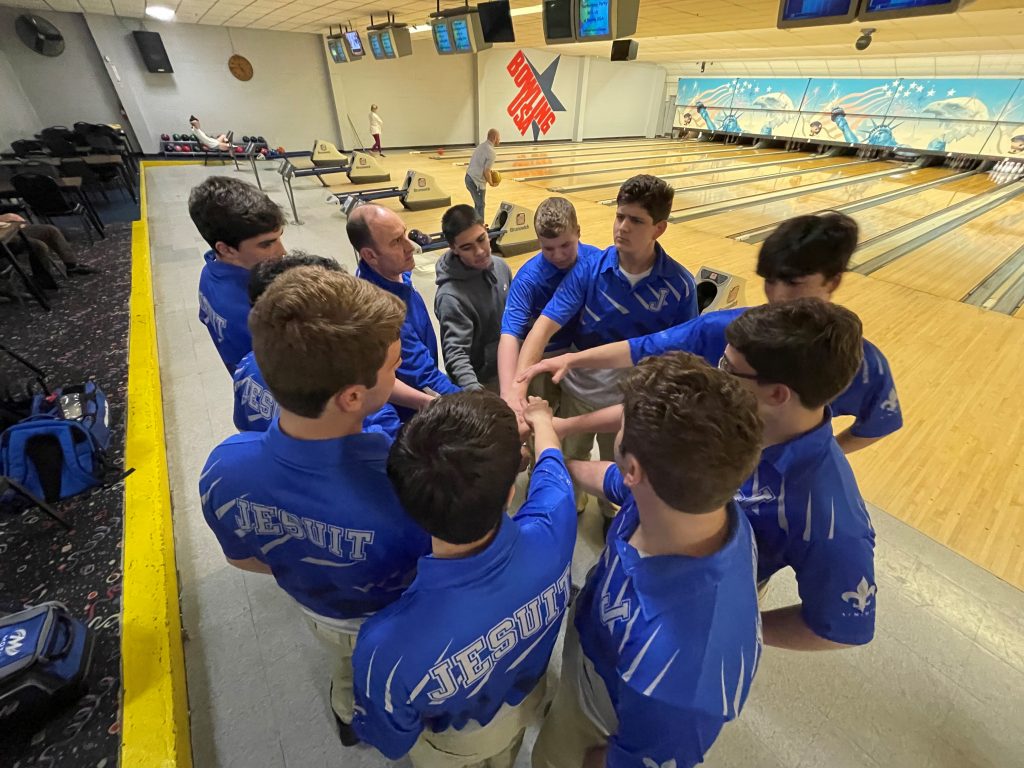 The Jesuit bowling team closed out regular season competition with a 26-1 victory over Pope John Paul II. The match took place on Tuesday, March 8, at Bowl USA in Slidell.
Junior Will Carpenter rolled a pair of 200-plus games (227 and 202) to pace the Jays. Junior Preston Roark rolled a 236.
The Blue Jays finished the 2022 regular season with a 10-2 mark and are currently ranked 6th by the LHSAA. Final rankings, which determine playoff seeding, are expected early next week. The season included a District #1 championship, the school's first, and a first place finish at the Louisiana High School Invitational in Baton Rouge.
Seniors Josh Barraza, Collin Pearce, Gary Sims, and Luke Wood along with juniors Will Adams and Will Carpenter qualified for the LHSAA State Singles Tournament in Baton Rouge on April 1. Wood was the silver medalist (second place overall) at the 2021 event.