Bear Hunt: Bowlers Beat Catholic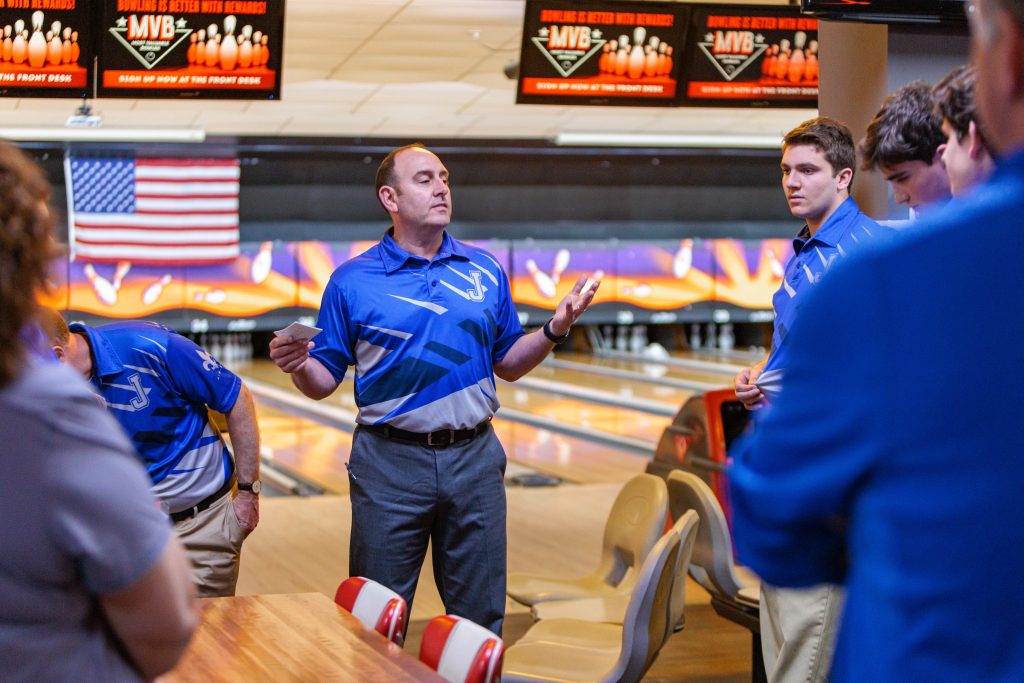 For the second time in less than a week, the Jesuit bowling team bested Catholic High. The Bears were undefeated heading into the week and ranked second in the LHSAA Power Rankings.
On Thursday, Feb. 24, the Blue Jays beat Catholic 17-10 at AMF in Kenner. The victory was the exclamation point at the end of Senior Day in which Jesuit coaches honored the team's five seniors and their parents.
Senior Luke Wood, who has struggled to regain the form that led him to a second-place finish at the 2021 state singles tournament, paced the Jays with a 705 series that included games of 258 and 254. Others posting 200-plus scores were seniors Josh Barraza (210), Collin Pearce (204), and Gary Sims (204). Jesuit's only other senior is Jonah Anderson, who has contributed to wins throughout the season. Junior Will Adams shot a 212 and 204. Classmate Will Carpenter recorded a 219.
"It's great to have Luke and our other bowlers ramping up as we approach the post season," said head coach Todd Bourgeois '88. "There are some outstanding teams in the state this year, and it's going to take all of our guys bowling their best for us to be successful in the playoffs."
On Saturday, Feb. 19, Jesuit defeated Catholic in the finals of the Louisiana High School Invitational in Baton Rouge.
Thursday's victory capped off a winning week that included a 27-0 victory over Holy Cross on Monday, Feb. 21, that earned the Jays the District #1 title, Jesuit's first district crown since bowling became an LHSAA sanctioned sport.
Read more about Jesuit's second victory over Catholic here.
Loading…