Rivalry Game Connects Jesuit and Holy Cross for the 104th Meeting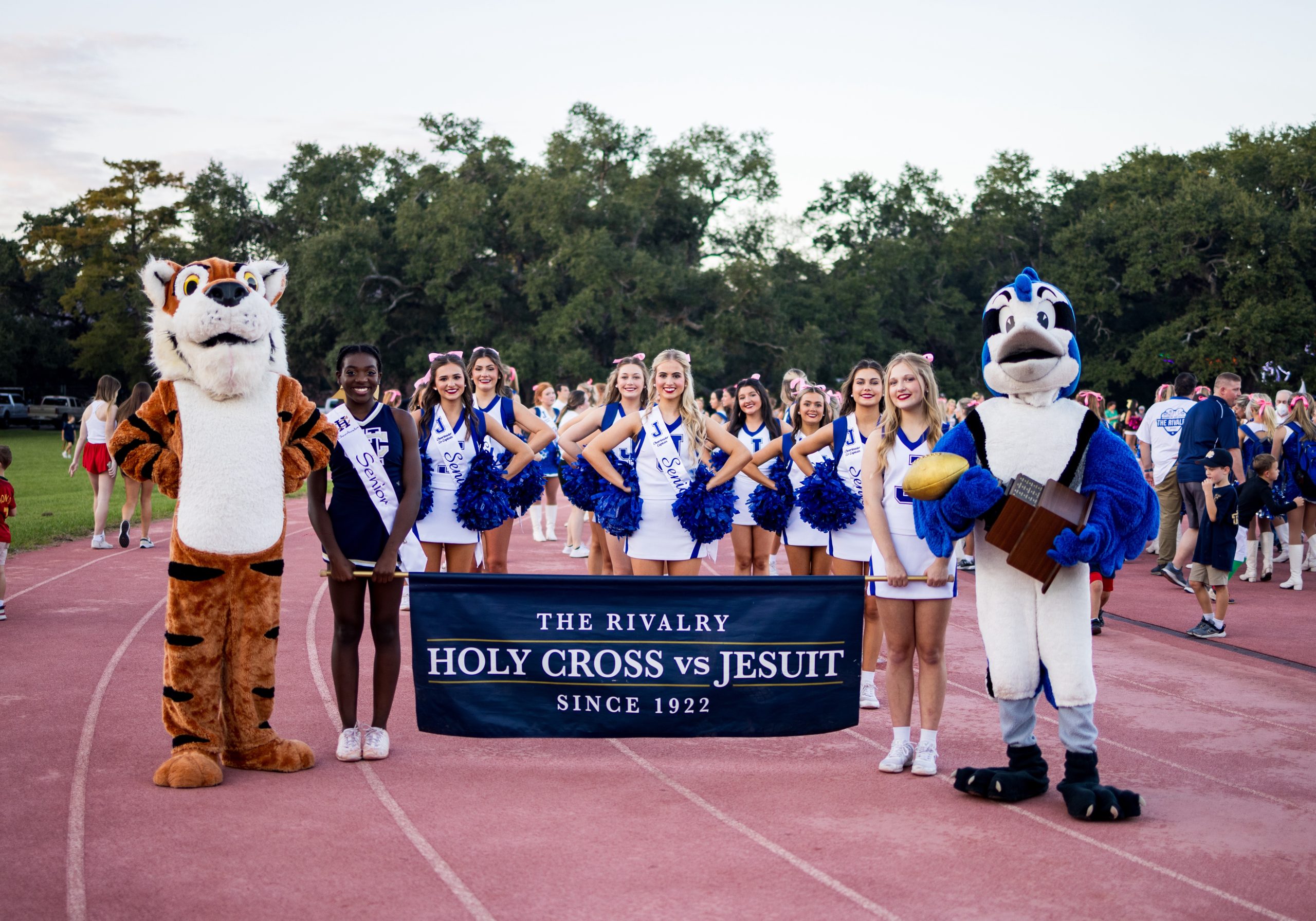 For over a century, Jesuit and Holy Cross have engaged in spirited rivalry, elevating football matchups from mere sport into opportunities to bring together two New Orleans Catholic school communities.
In anticipation of the rivalry game day festivities, the Great American Rivalry Series presented a chin-up challenge to both Holy Cross and Jesuit students. The Blue Jays emerged victorious, amassing an impressive 1,058 chin-ups. The Student Council Executive Board curated a lively pep rally, hosting a mock draft that featured Wayne Francingues '66, the 2023 Legend of the Game. Francingues was recognized by the Jesuit student body for his significant contributions to the game during his time at Jesuit and beyond.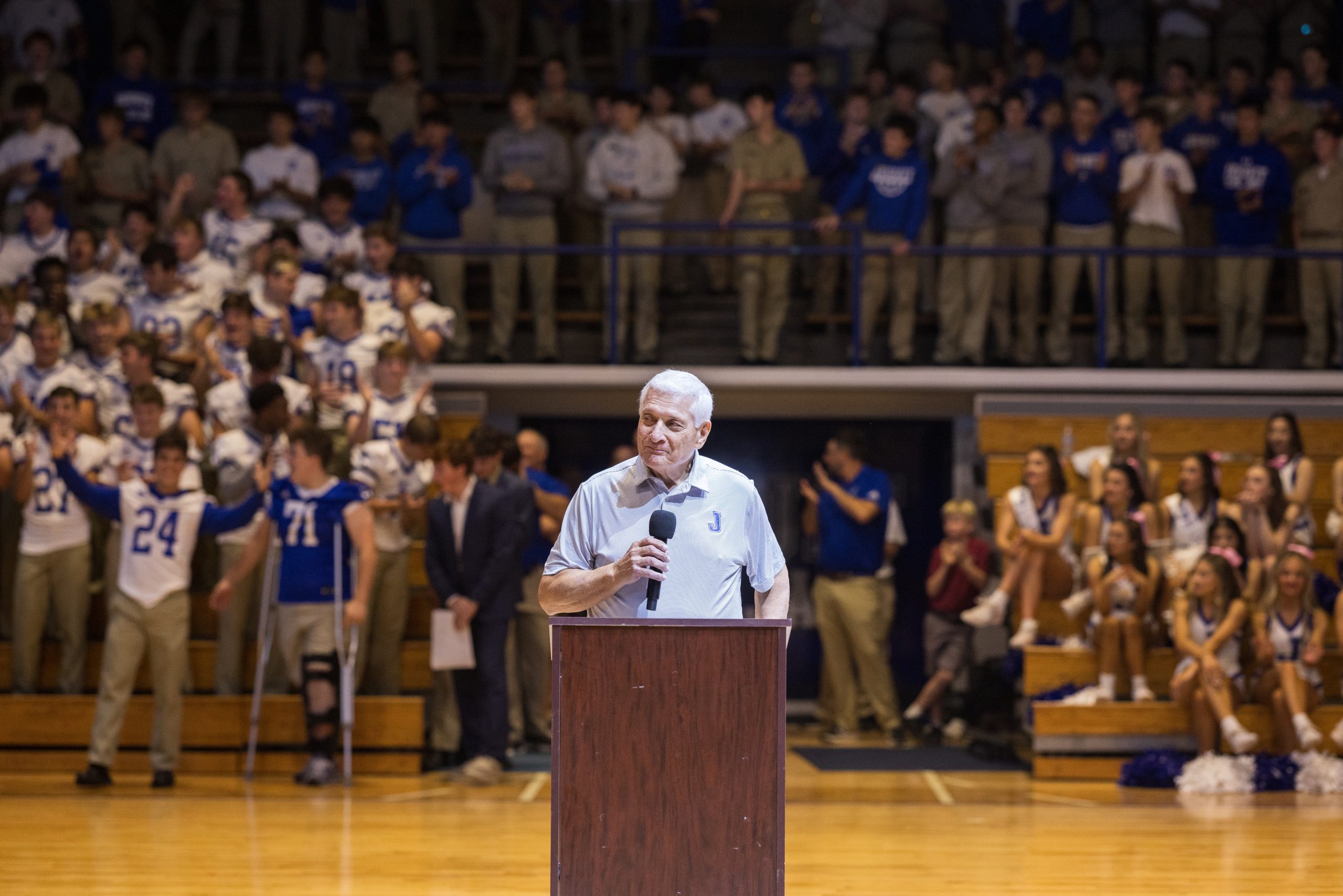 The rivalry tailgate offered a range of activities, attracting Blue Jay alumni, friends, and families. Many prepared their favorite dishes and hosted fellow alumni under class tents. Jesuit's Sodality served up hot dogs and hamburgers, while the MJROTC cooked their famed jambalaya. The Blue Jay Shop was also present, selling blue and white merchandise of all ages.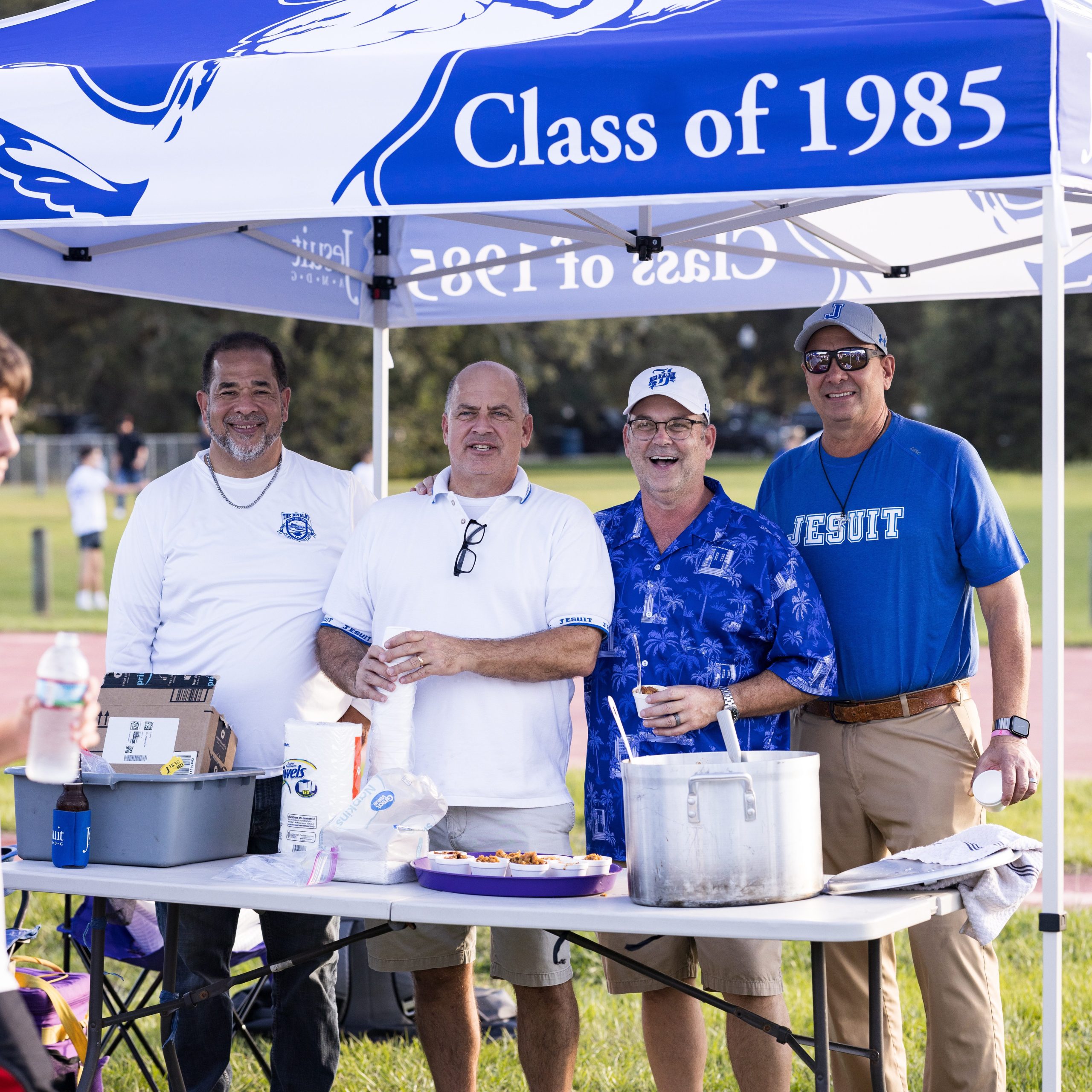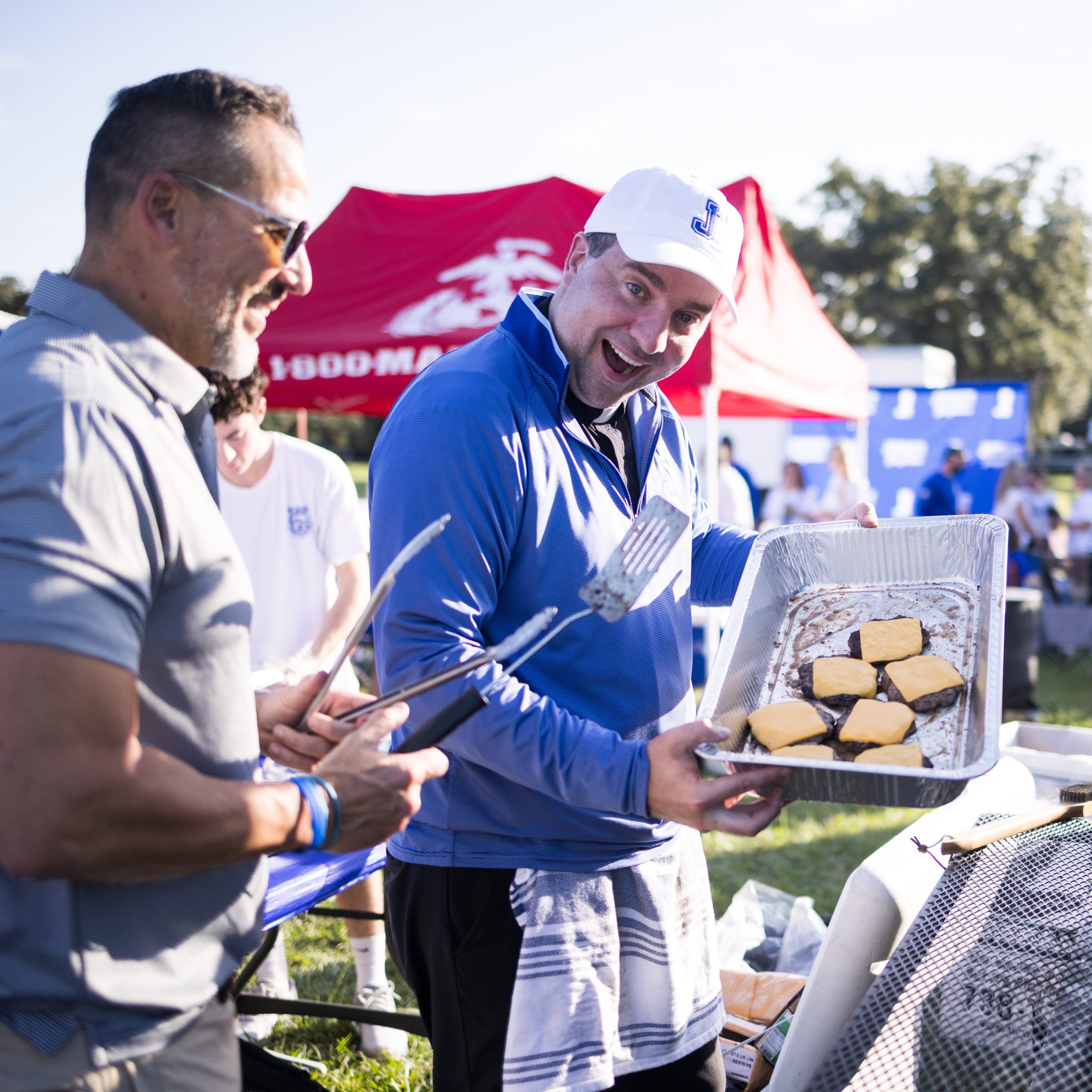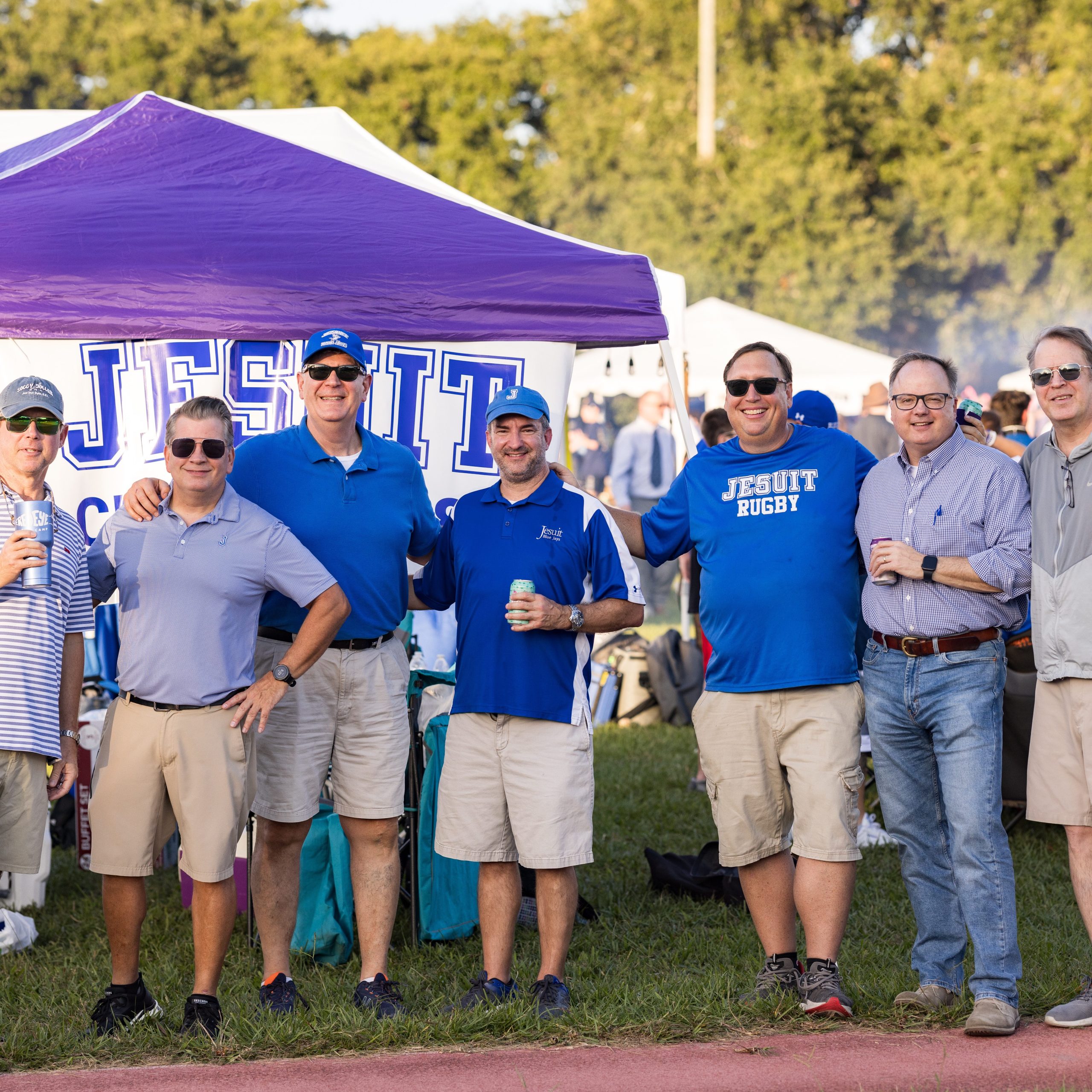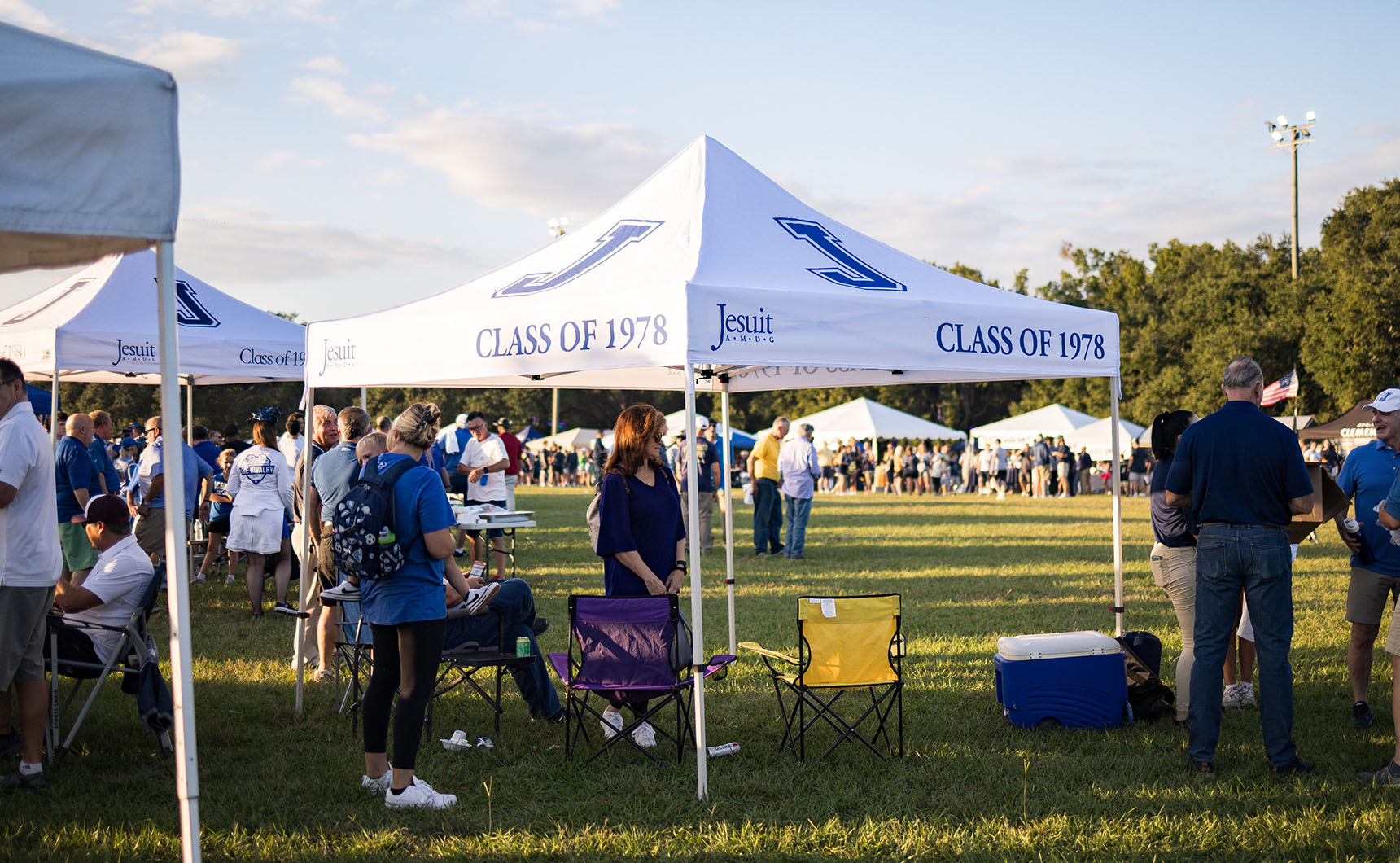 Both the Blue Jay Marching Band and the Holy Cross Band performed their own fight songs, culminating in a drumline face-off. The schools' mascots, Jayson and Thunder, led a parade of marching bands, Jayettes, Carmelettes, cheerleaders, and Jesuit Band Experience participants into Tad Gormley Stadium. Fans from near and far gathered in anticipation of their school vying for the coveted "golden football" trophy.
Francingues was part of the pre-game coin toss at the outset of the game. On Thursday, Francingues had addressed the football team about the importance of teamwork and perseverance. He also presented commemorative Rivalry coins to the seniors and first-year coaching staff member. Kevin Caliva '02, who spoke at the morning assembly on game day, was recognized before the game as the 2023 Distinguished Military Alumnus. Both honorees were recognized by the Great American Rivalry Series and the Marine Corps.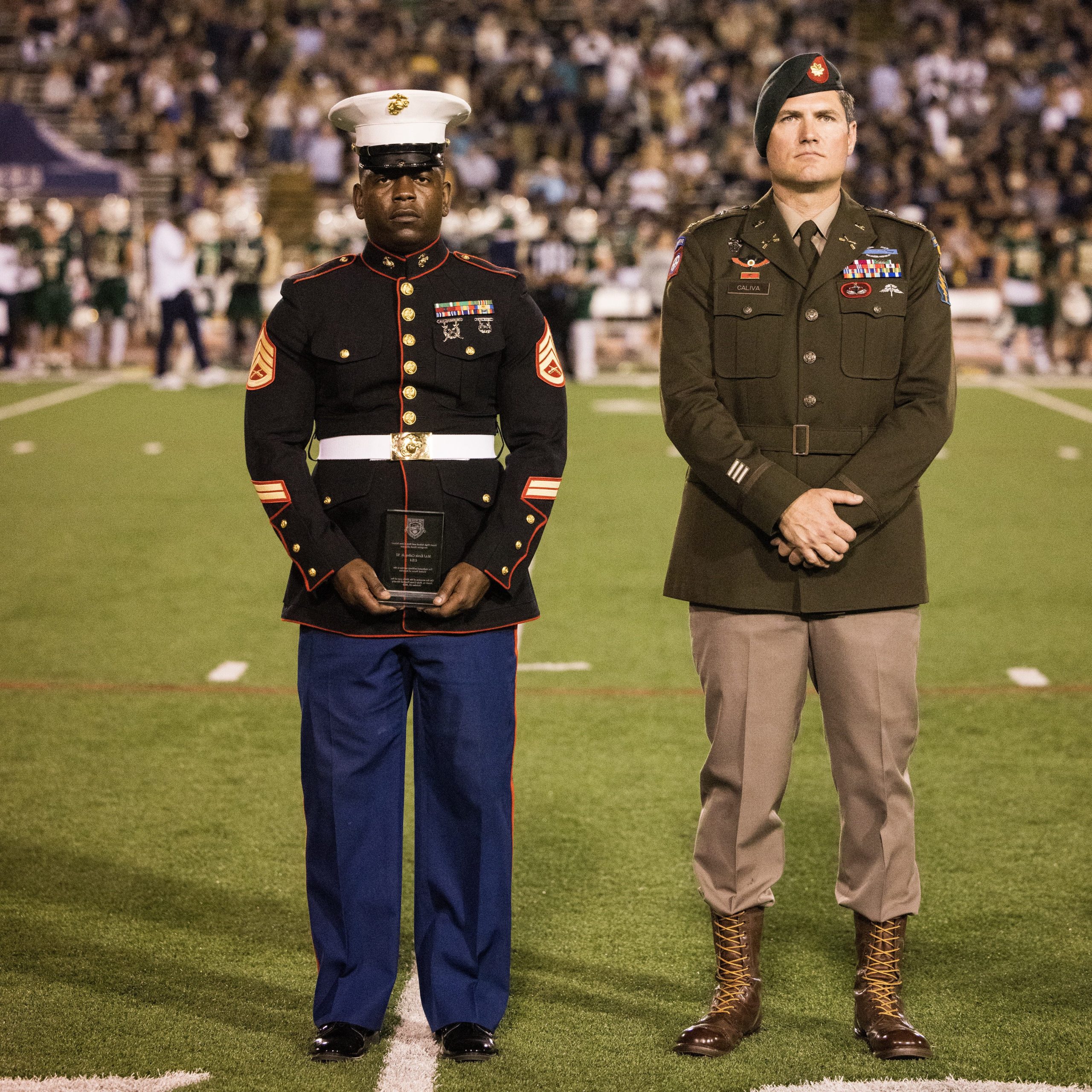 The Blue Jay Marching Band invited prospective local middle school musicians from The Band Experience to join them for a halftime field performance. Principal Peter Kernion '90 accepted the Great American Rivalry Series Student-Athlete Award on behalf of senior Tucker Schibler, with Chuck and Beth Schibler proudly present. Kernion also accepted the Royal Honda Community Service Award on behalf of senior recipient Charles Lemann with his parents, Jonathan and Becky Lemann.
Despite the Blue Jays' efforts, they fell short on the field, losing to the Tigers 30-0. However, the Gizzard and Blue Jay fans remained enthusiastic until the very end.
The game was streamed by Crescent City Sports.
Tonight, November 3, 2023, at 7 p.m., the football team is set to face off against Rummel in its last regular season game.
Loading…