2023 Rivalry Game Honorees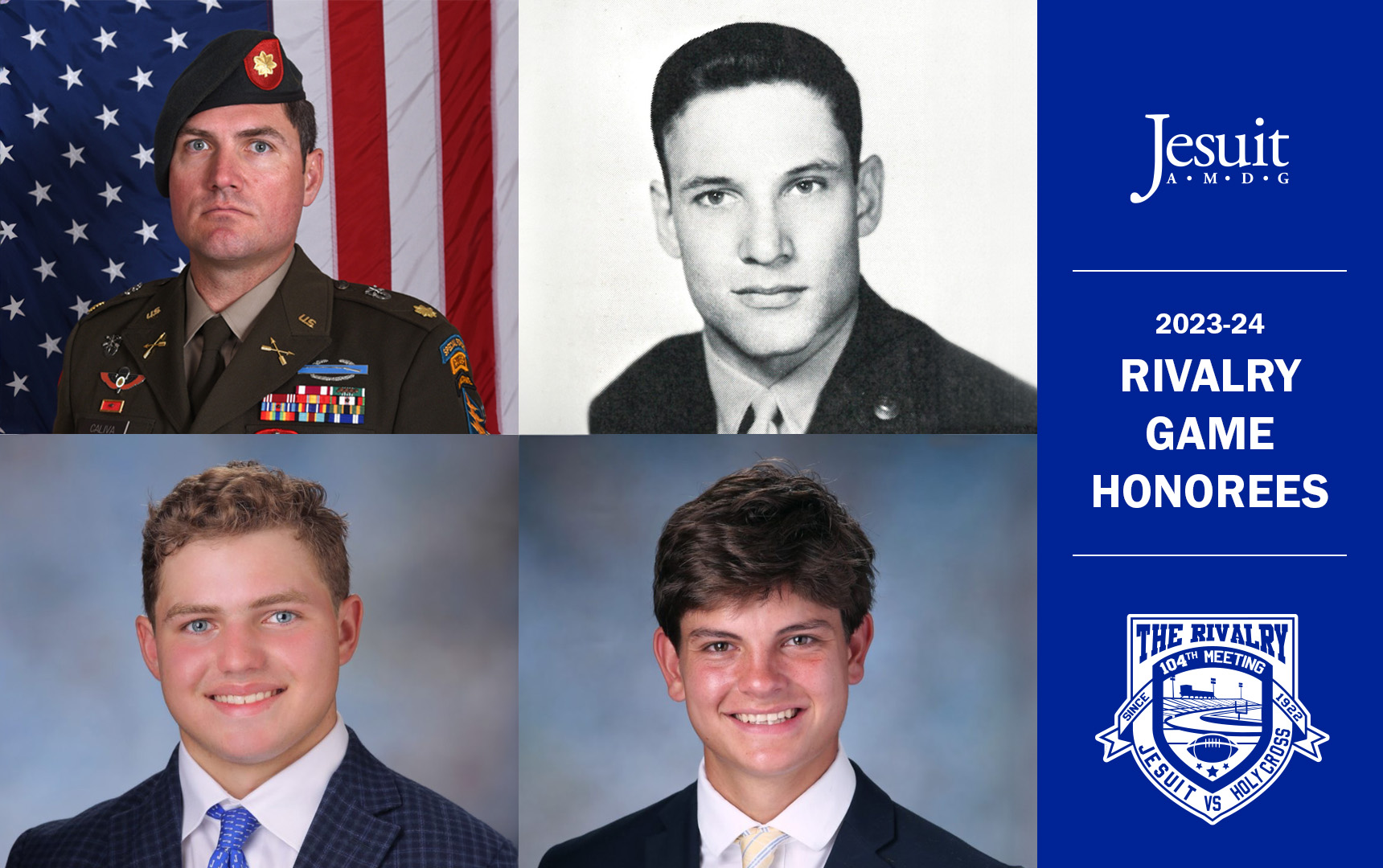 The 104th meeting and 101st Anniversary between the Jays and the Tigers is soon to be underway. To honor those certain players and alumni who have made the game the venerable tradition that it is, Jesuit will be recognizing two alumni and two current students.
Alumni Honorees
2023 Distinguished Military Alumnus—Kevin Caliva, Jr. '02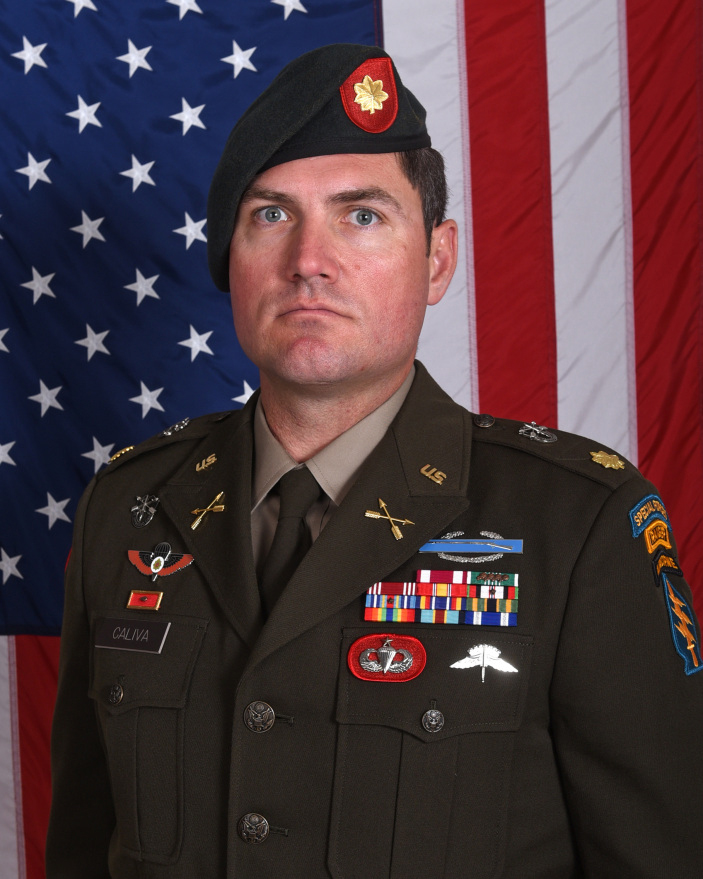 Major Kevin Caliva, Jr., from the Class of 2002, began his military career in 2008 after enlisting as an infantryman and serving in the 10th Mountain Division. He was commissioned a second lieutenant in the infantry in 2012. Beginning in the 82nd Airborne Division, he was accepted and completed all qualifications as a Special Forces officer, serving in multiple billets. Caliva has deployed in support of combat in operations Enduring Freedom and Inherent Resolve as well as operational deployments to the United States Southern Command Area of Responsibility focused on Central and South America.
Major Caliva has earned the Combat Infantryman Badge, Expert Infantryman Badge, Ranger Tab, Special Forces Tab, Senior Parachutist Badge, Military Freefall Badge, German Parachutist Wings, and the Norwegian Foot March Badge.
At Jesuit, Caliva served as a Big Brother and captain of the Rugby Team. He earned a bachelor of arts in history from LSU and a master of operational art and science from the Air Command and Staff College. He and his wife, Hayne, have four children and currently reside in Destin, Florida.
---
2023 Legend of the Game—Wayne Francingues '66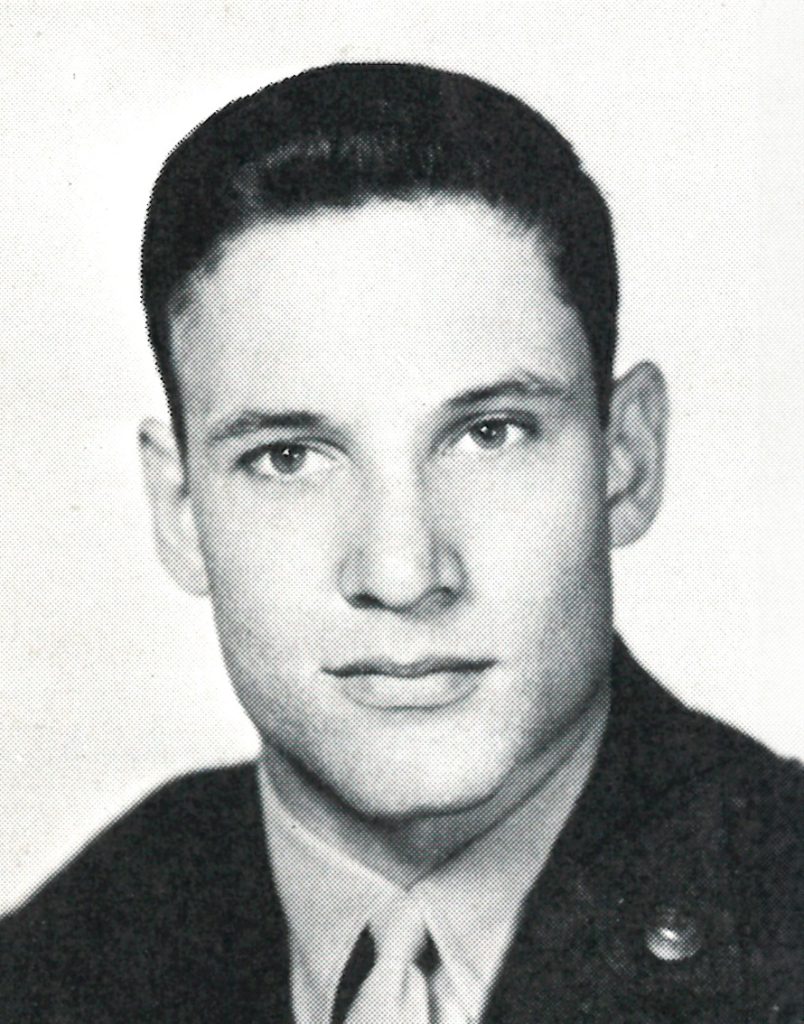 During his senior year Wayne Francingues was the starting quarterback and a defensive back and also returned punts and kick-offs for the district champion Blue Jays. In addition to being named the district MVP, he was selected for the All-Prep, All-State, All-Southern, and Catholic All-American teams. In 1980, he was included on the New Orleans area high school All-Decade Team of the 1960s.
A four-sport letterman, he also excelled at Jesuit in basketball, baseball, and track. During his sophomore year he was awarded the Gernon Brown Memorial Trophy as the outstanding junior varsity player, and at graduation he was presented the Larry Gilbert Trophy as Jesuit's best athlete for 1966. Although drafted by the Baltimore Orioles, he chose to attend Tulane on a full scholarship, playing both football and baseball. He was later drafted by the Chicago White Sox and played professional baseball for three years. Afterwards he went into the insurance business and eventually formed a family insurance agency, Francingues Financial Group. For many years he served as Jesuit's alumni captain for the Class of 1966. He and his high school sweetheart, Annette, have been married for 54 years and have three children and six grandchildren.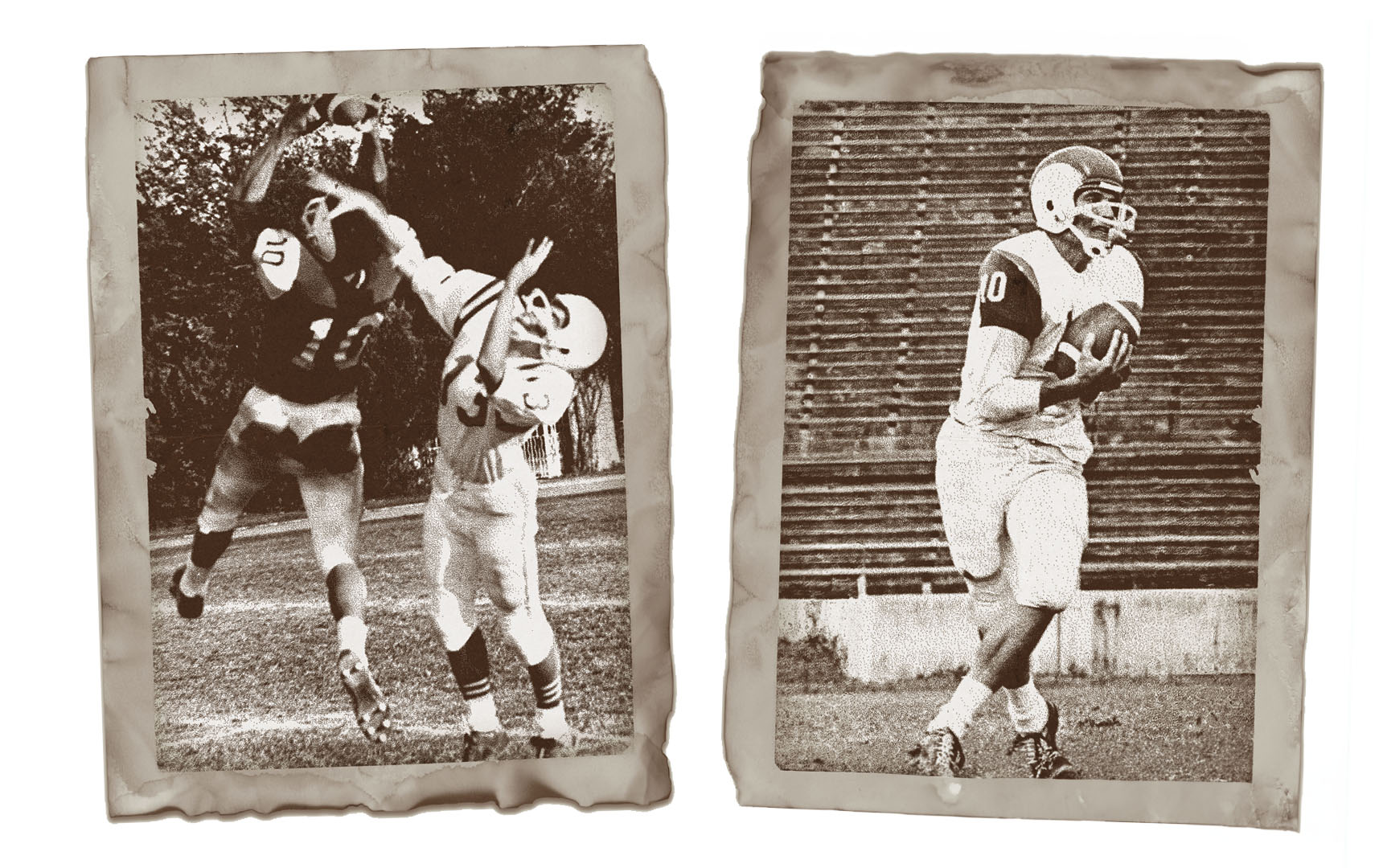 Francingues playing for the Jays in the '60s
Student-Athlete Honorees
2023 Great American Rivalry Student-Athlete Award—Tucker Schibler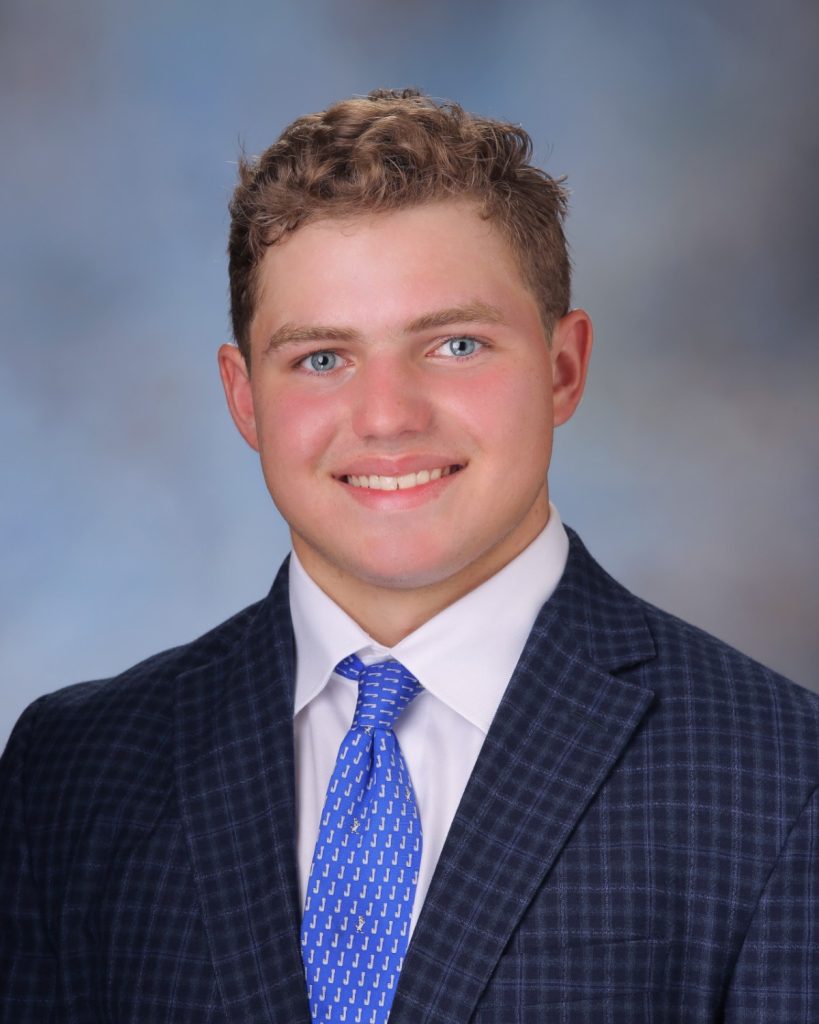 Jesuit's 2023 Scholar-Athlete is linebacker Tucker Schibler with a 4.31 GPA. In addition to being a three-year letterman, he participates in Mock Trial, Mu Alpha Theta, Sodality, National Honor Society, and the Pro-Life Club. Tucker recently achieved a perfect score of 36 on the ACT. He has volunteered with Camp Smile, Responsibility House, and Rayne Youth mission projects. He is applying to MIT, Johns Hopkins, Notre Dame, and Rice and plans to major in aerospace engineering. Tucker is the son of Dr. Charles and Beth Schibler. He will receive a scholarship from the Great American Rivalry Series.
---
2023 Royal Honda Community Service Award—Charles Lemann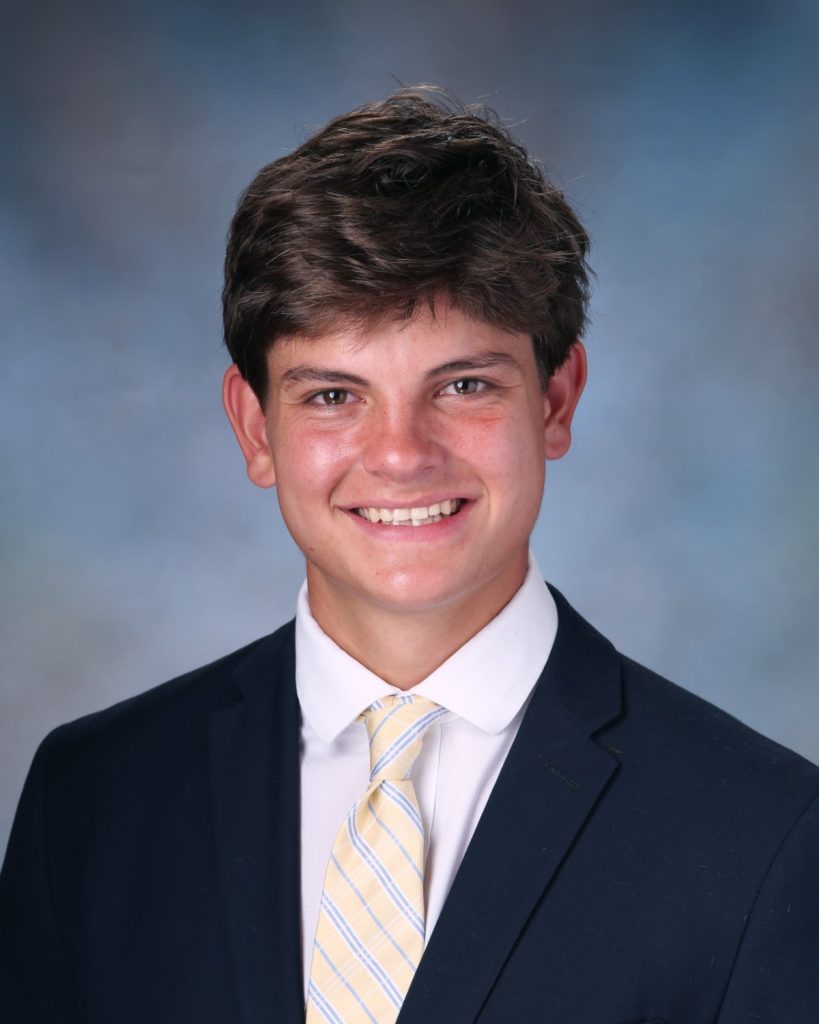 While at Jesuit, safety Charles Lemann has been dedicated to serving those in need. This past summer, he volunteered as a chaperone at Krewe de Camp, a camp for children and adults with developmental disabilities. Chaperones provide daily assistance and companionship to campers. Charles was recognized for his outstanding leadership and commitment to engaging his camper by being named the Most Spirited Chaperone. Charles is serving as an executive aide this year on the Student Council. He is the son of Jonathan and Rebecca Lemann. Charles will receive a scholarship from Royal Honda.