A Glint of Gold in Traditions Courtyard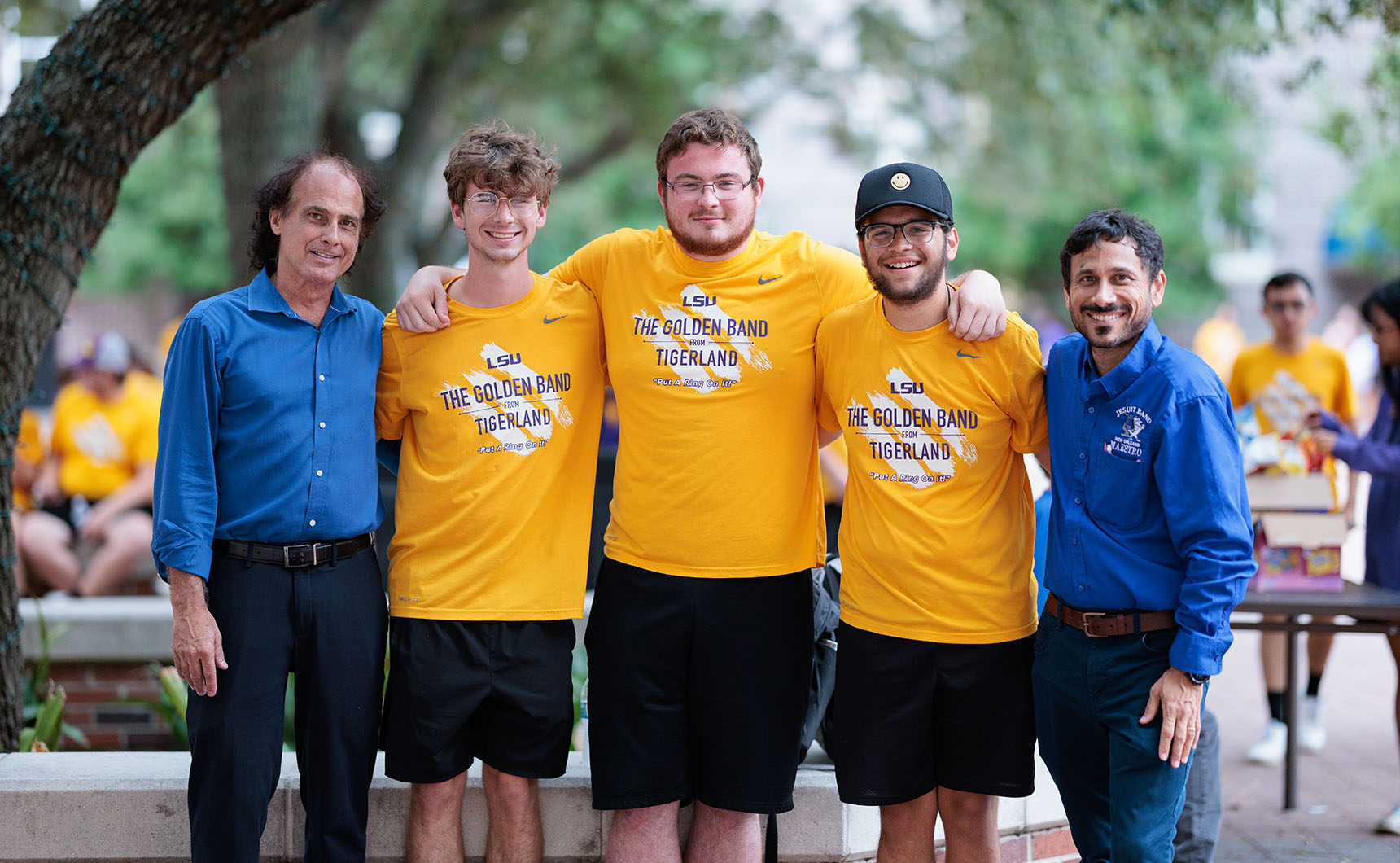 If you noticed a glint of gold in Traditions Courtyard yesterday, it was the The Golden Band From Tigerland stopping by to visit with Blue Jay Band members. Jesuit students and parents volunteered to provide a meal to the legendary Louisiana State University band before the 350-person-strong group put on its annual "Tigerama" performance, which was on tour this year at the Saengar Theatre on Tuesday evening.
Three Blue Jay Band alumni and current Tiger Band members, Alex Weeks '23, Jacob Tobler '23, and Jacob McCaffery '19, posed for a photo with Jesuit band directors Joe Caluda '79 and Jason Giaccone.
Loading…