Senior Tucker Schibler Named Scholar Athlete and Player of the Week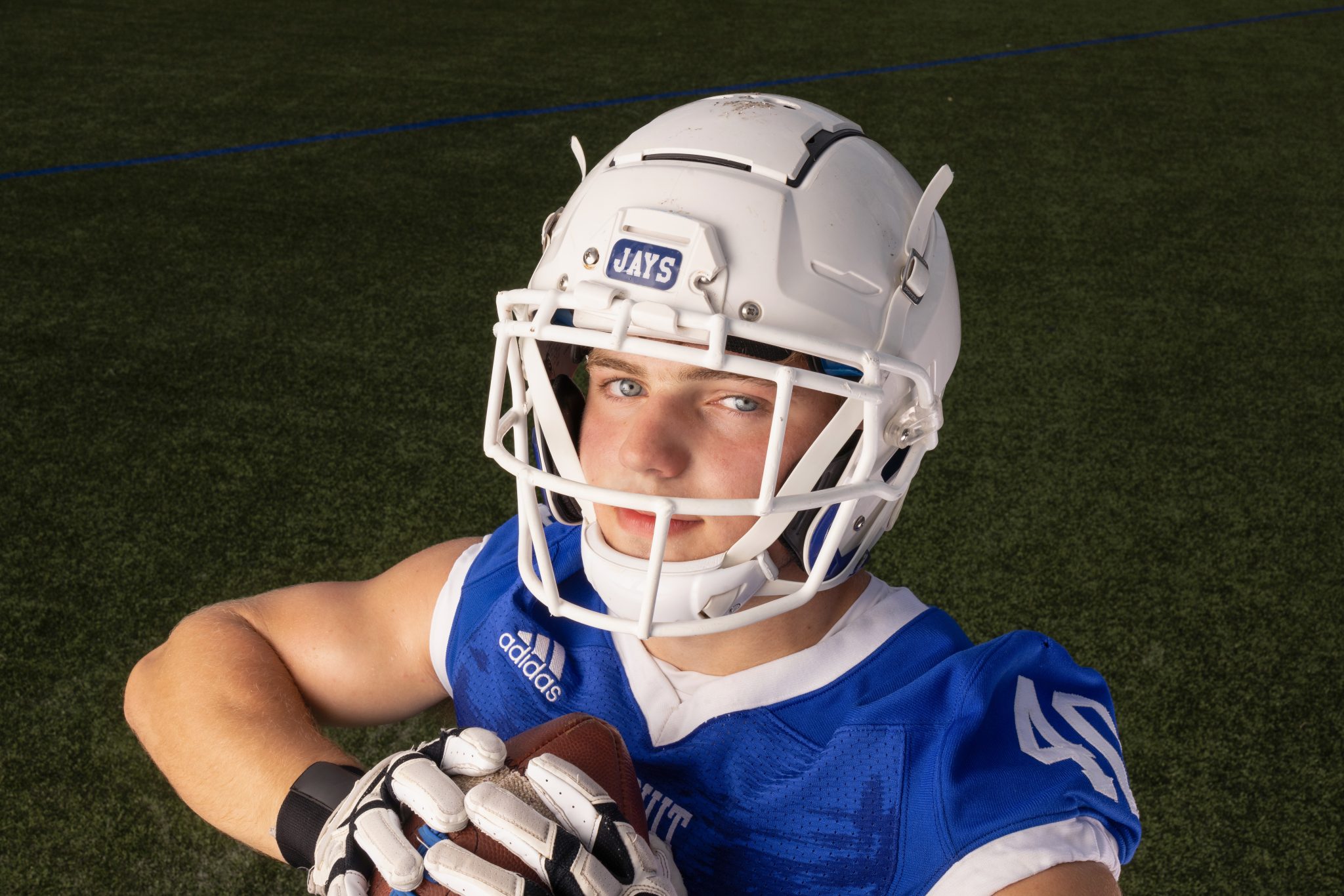 At a recent Greater New Orleans Quarterback Club meeting held at The Cannery, senior Tucker Schibler, was named the Scholar Athlete of the Month. This recognition serves as a testament to Schibler's dedication both on the football field and in the classroom.
Above all, thanks to the Lord above for the fact that I've been having such great opportunities. AMDG.
While his 36 on the ACT is indeed commendable, Schibler's commitment to academic excellence saw him taking the test three times. As he recounted, "My previous two scores were a 33 and a 35. I wanted to get 36 just because I want to be able to get to the top and separate myself from the crowd."
This dedication extends beyond the classroom. On the field, Schibler's immediate aim is to contribute to the football team this season. Off the field, his aspirations are equally lofty. He expressed a keen interest in continuing his academic journey at MIT, with aspirations of becoming an engineer. Johns Hopkins remains a close second on his list, as he considers a potential career in medicine.
Doug Sunseri of the Sunseri Law Firm, the event's sponsor, presented the award to Schibler. In his acceptance speech, the young linebacker expressed his gratitude to the Greater New Orleans Quarterback Club, noting, "Of course my first thanks goes out to the Greater New Orleans quarterback club for the fact that I was selected this month."
Schibler went on to acknowledge the unwavering support of his parents, attributing much of his success to the values they instilled in him. He further expressed his gratitude to Jesuit, saying, "I'm also very thankful for Jesuit. They've always held me to high standards and taught us to strive for excellence in whatever we do." Coach Manale, who nominated Schibler for the award, also received heartfelt thanks for his leadership and the high standards he maintains for the team.
In a moment of reflection, Schibler concluded, "Above all, thanks to the Lord above for the fact that I've been having such great opportunities. AMDG and thank you again to the Greater New Orleans Quarterback Club."