Eighth Grade Retreat: A Journey of Connection and Growth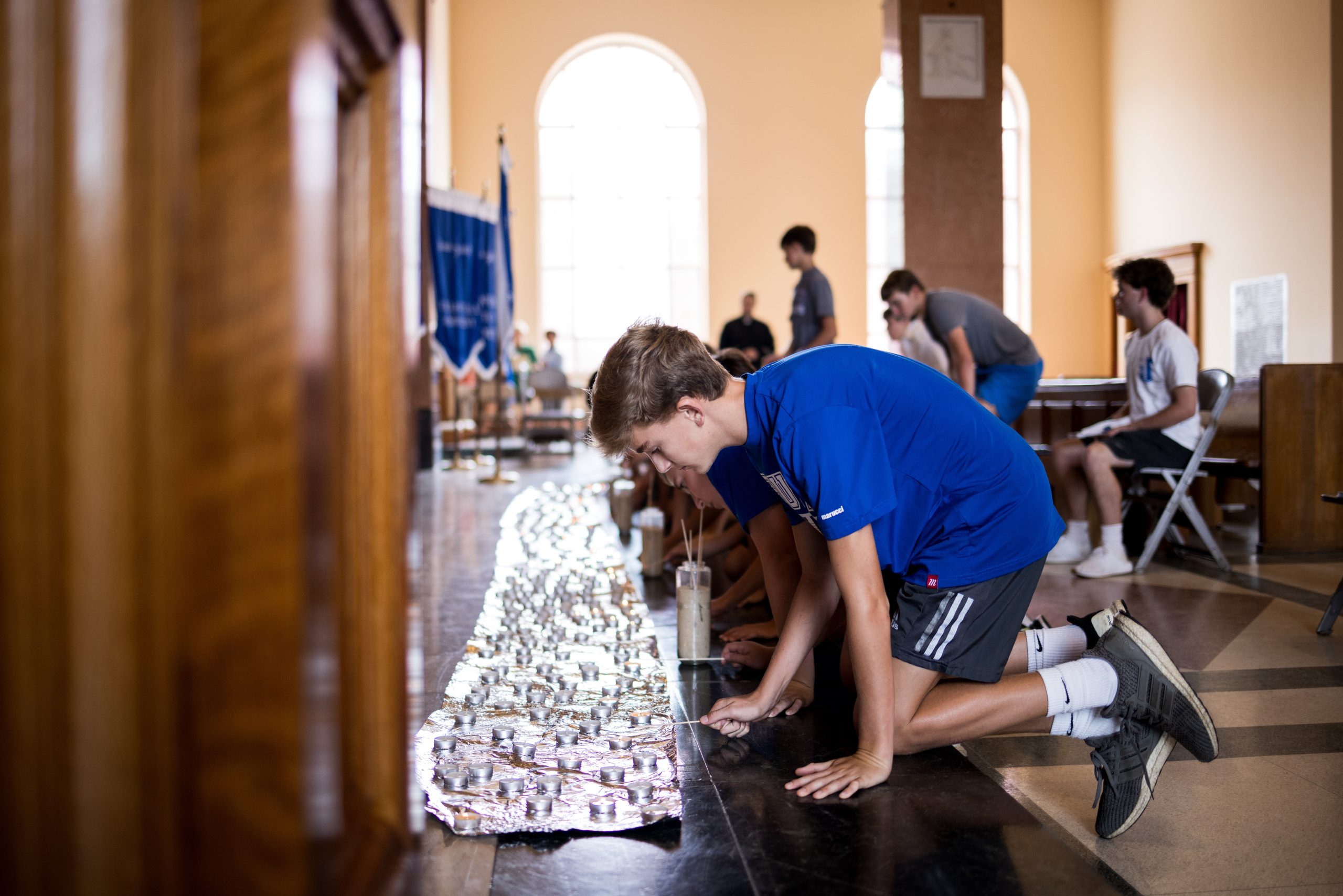 Throughout his time at Jesuit, each Blue Jay experiences an array of thoughtfully crafted opportunities for spiritual and personal growth. Alongside the authentic relationships built with faculty members and peers, these opportunities reveal the thread that connects algebra to English and art to athletics at Jesuit: ad majorem Dei gloriam, AMDG, the core of the school's identity, mission, and purpose.
To that end, following the Mass of the Holy Spirit on Friday, members of Jesuit's pre-freshman class took part in the annual Eighth Grade Retreat on Carrollton & Banks. Set at the end of Welcome Week, the retreat was inspired by the life of St. Ignatius, the founder of the Society of Jesus, and Blue Jays had deep spiritual experiences that were punctuated by moments of levity and brotherly bonding.
The day began with faculty-led talks and film clips that showcased specific moments from St. Ignatius' life. Pre-freshmen then participated in student-led small groups, engaging in discussions about sainthood and holiness. After lunch, they embarked on a walking pilgrimage of the school, visiting different sacred and historic spaces on campus while offering group prayers for wisdom and joy throughout the upcoming year.
To conclude the day, a raucous water balloon fight ensued on Will Clark field in imitation of the Battle of Pamplona. In this cornerstone moment in his life on May 20, 1521, St. Ignatius was gravely wounded by a cannonball, marking the start of his transformative journey of conversion.
This retreat was made possible thanks to the generous contribution of time and talent from Jesuit sophomores, upperclassmen, and dedicated faculty members who served as chaperones. Anchoring the volunteers, scholastics Jeff Miraflor, S.J., and Nick Blair, S.J., led the retreat team, ensuring the day's success.
Loading…