Mass of the Holy Spirit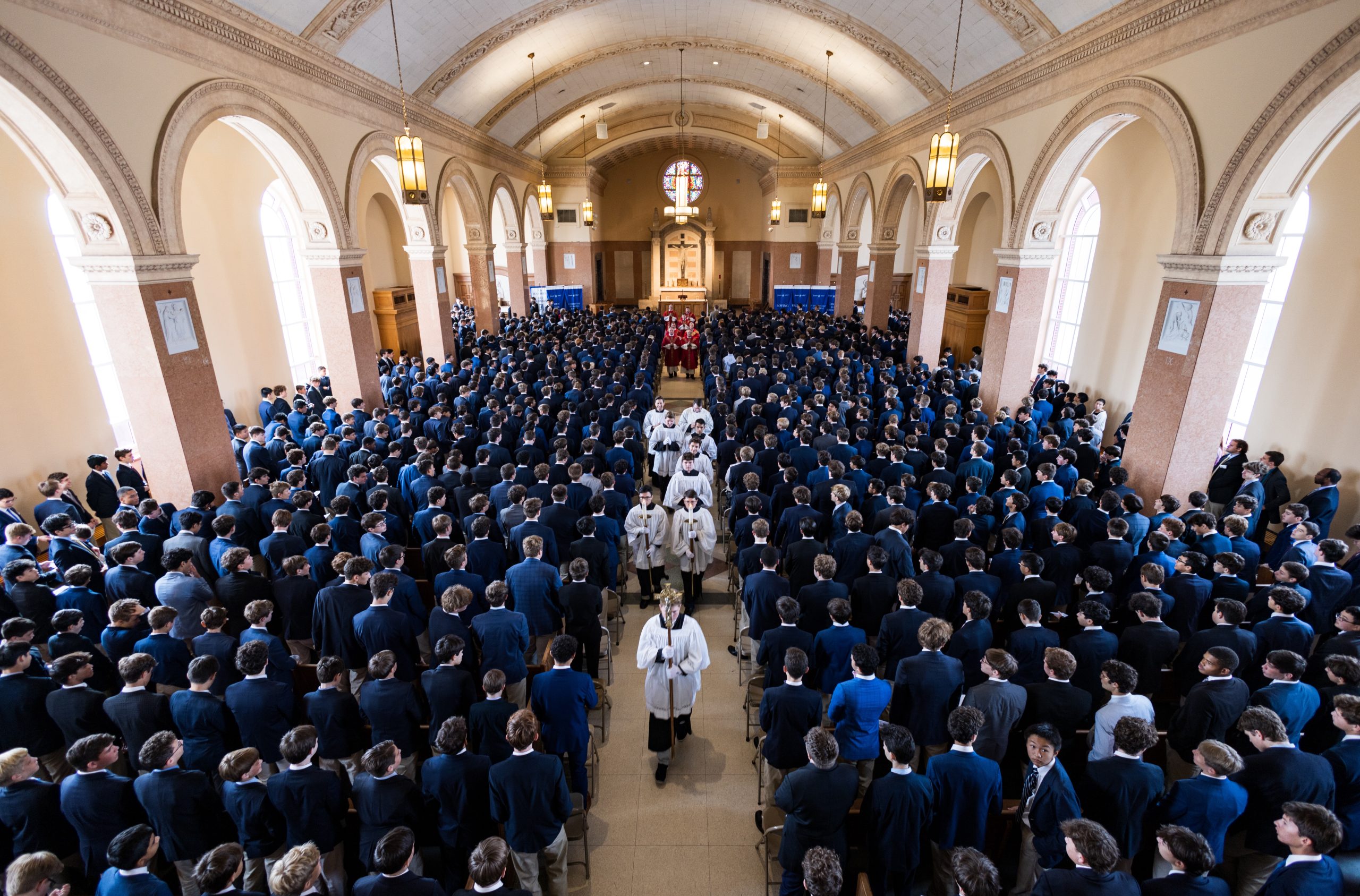 Dressed in blazers and suits from wall to wall in the Chapel of the North American Martyrs, the entire Jesuit community came together to mark the start of the school year with the Mass of the Holy Spirit. A 475-year-old tradition of Jesuit academic institutions, the Mass of the Holy Spirit is an occasion for students, faculty, and staff to invoke the Spirit's guidance for the upcoming year and to dedicate the year's challenges, victories, struggles, and accomplishments to God's glory.
Serving as a fitting conclusion to the levity of Welcome Week, the Mass marked the end of the first full week of school for Blue Jays.
Mass was celebrated by Jesuit's president, Fr. John Brown, S.J. In his homily, Fr. Brown explained that just as all creation—from the earth itself, to plants, to animals, and ultimately to humans—is animated by the Holy Spirit and testifies to God's divine creativity, so too does Jesuit education emphasize the presence of God in every discipline and intellectual endeavor. The Mass was concelebrated by Fr. Bill Farge, S.J., Fr. Stephen Kramer, S.J., Fr. Greg Waldrup, S.J. (rector of the local Jesuit community), Fr. Penn Dawson, S.J. (a member of Jesuit's board of directors), and recently ordained Jesuit alumnus Fr. Kevin Seay '11 (the parochial vicar at St. Catherine of Siena). Deacon Ron Drez '83 assisted.
While students have the opportunity to attend daily Mass in the small chapel and the student body collectively attends Mass in the Chapel of the North American Martyrs on a monthly basis, there are only two Masses for which formal attire is worn. The Feast of the Immaculate Conception, which is the school's titular feast day, is the second occasion each year.
Loading…