New Jays End Their First Full Week with Pre-Freshmen Night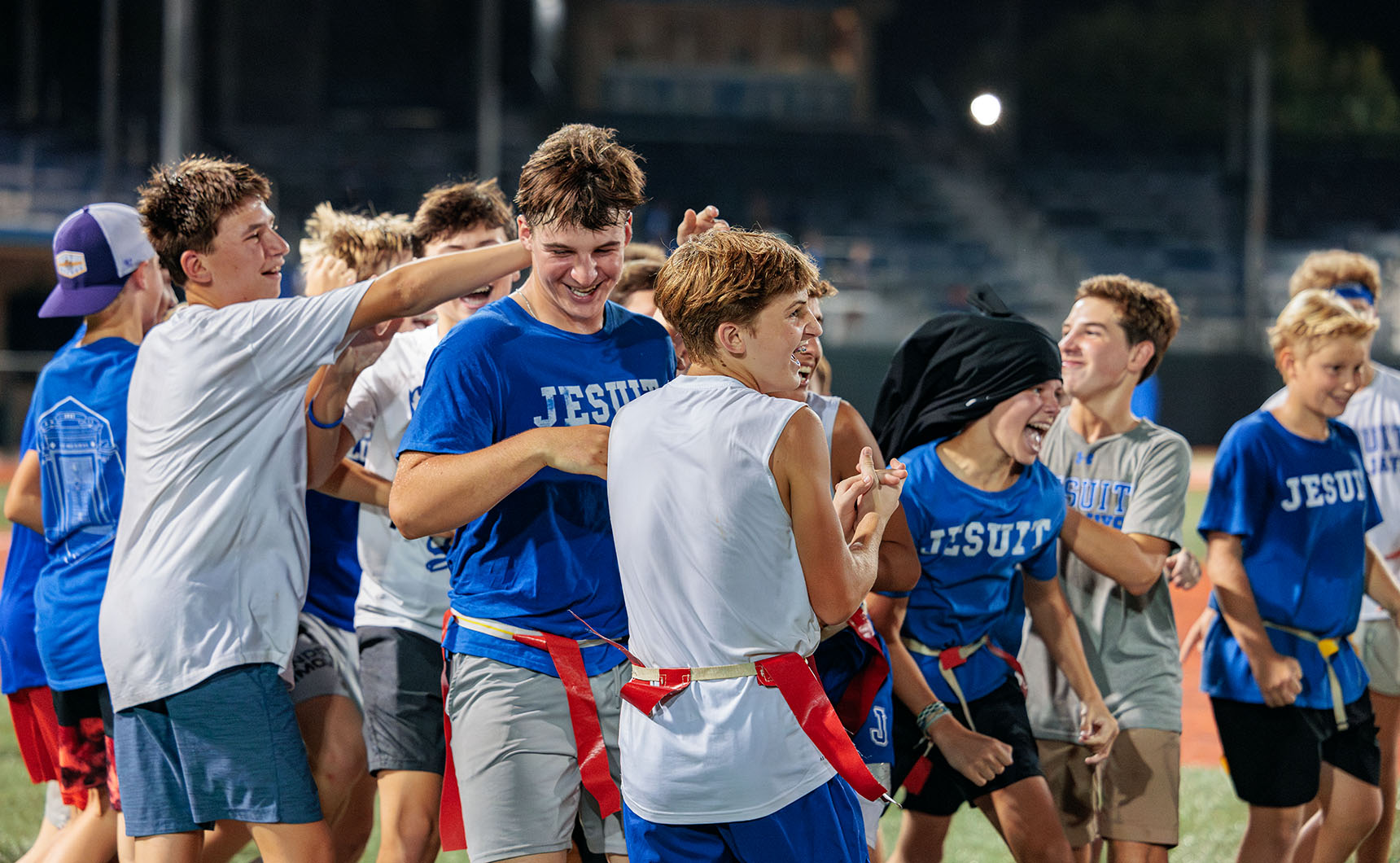 The beginning of the year at Jesuit is replete with rites of passage for new and returning Jays alike. From Investiture, to Welcome Week, to the Big Brother-Little Brother Lunch, the outset academic year has no shortage of traditions. Pre-Freshmen Night, which took place this past Friday at John Ryan Stadium, is an early opportunity for frivolity, festivity, and fraternity for Jesuit's newest students.
With upperclassmen and faculty volunteers facilitating the evening under the leadership of Matt Orillion '98, Jesuit's director of student activities, Blue Jays enjoyed flag football, field games, spike ball, and much more. This year even featured a thrilling Mario Kart tournament played from hundreds of feet away on the Ryan's brand new digital scoreboard.
The evening concluded with homeroom 805 claiming the coveted Pre-Freshmen Night Flag Football Tournament trophy. This homeroom, led by faculty members Jon Orillion '01 and Matthew Firmin '10, will triumphantly hold the trophy for the course of the year.
Pre-Freshmen Night marks a transition into the aforementioned Welcome Week, which itself culminates in the annual Mass of the Holy Spirit.
Loading…