Rising Freshman Begin Summer with Traditional San Antonio Trip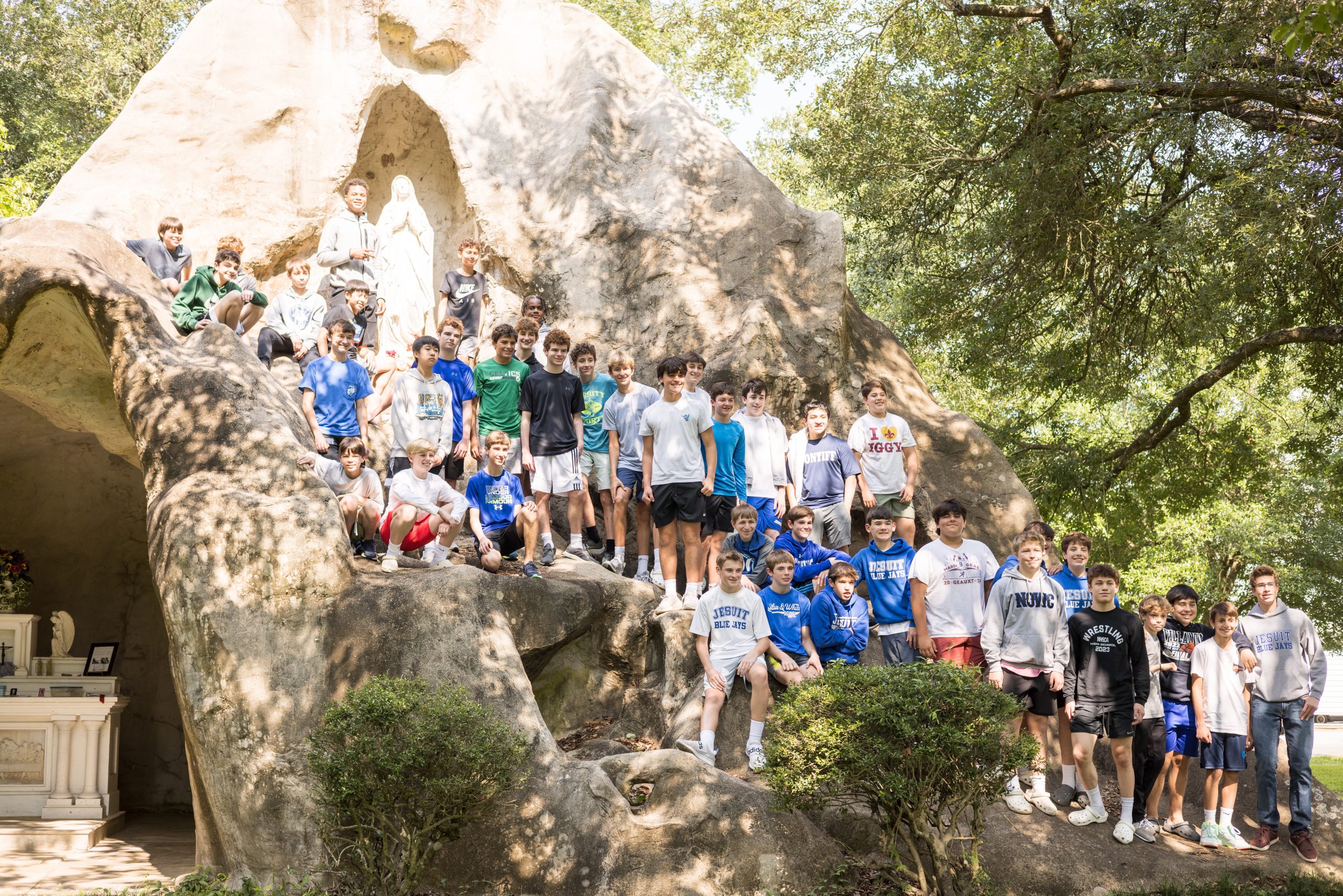 Summer began with a weekend trip to San Antonio, Texas, for 125 pre-freshmen along with chaperones Matthew Orillion '98, DJ Galiano '07, Jon Orillion '01, Matt Firmin '10, Jeff Miraflor, Brett Dipuma '14, John Kling '17, and incoming ASC member Michael Buisson '19. The group attended Friday morning Mass at Jesuit before boarding three charter buses, which, as per tradition, were named for three Jesuit boy saints: Aloysius Gonzaga, John Berchmans, and Stanislaus Kostka.
Students and faculty members made their first stop in Grand Coteau, where they visited St. Charles Borromeo Church and St. Charles College before enjoying a picnic lunch. Afterward, they resumed their journey, stopping at Buc-ee's in Baytown, Texas.
After the pit stop, the pre-freshmen continued their journey westward towards San Antonio. They arrived at a Tex-Mex buffet overlooking the San Antonio River, where they stretched their legs and explored the River Walk. Their evening stroll ended at the historic Alamo before they settled into their sleeping quarters at Antonian College Prep. Gym night activities drained any remaining energy, and they concluded the day with night prayer and went to bed.
They began the next day with a fun-filled visit to Schlitterbahn waterpark followed by dinner, arcade games, and won prizes at Dave & Buster's before concluding the day with another gym night and a massive dodgeball tournament.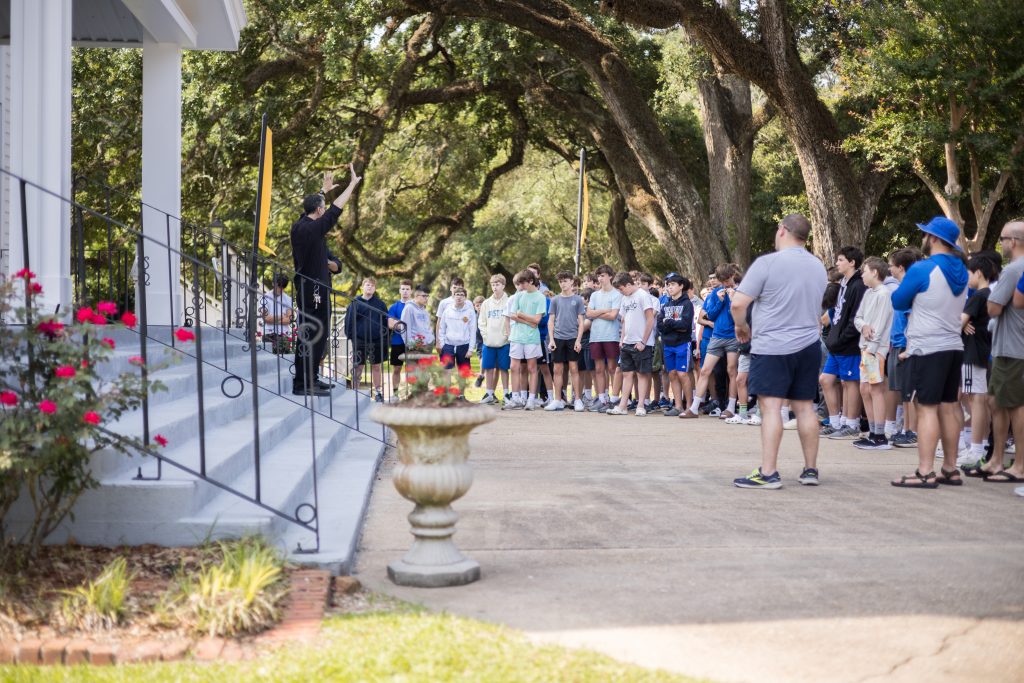 On Pentecost Sunday, the group attended Mass at the renowned San Fernando Cathedral in San Antonio where the Archbishop of San Antonio, Gustavo Garcia-Siller, delivered a homily directly addressing the Class of 2027. He encouraged them to be open to the gifts of the Holy Spirit and to actively participate in the life of the church.
Students also had the opportunity to tour the historic Alamo and Mission San José. The day ended with a visit to Six Flags for thrilling roller coasters and a fireworks show. The overnight bus ride back to school left the pre-freshmen exhausted but invigorated, having deepened their faith and friendships throughout the trip.
Photos by Junior Aidan Wang
Loading…