With First New Orleans Game, Lacrosse Looks Forward to Strong Season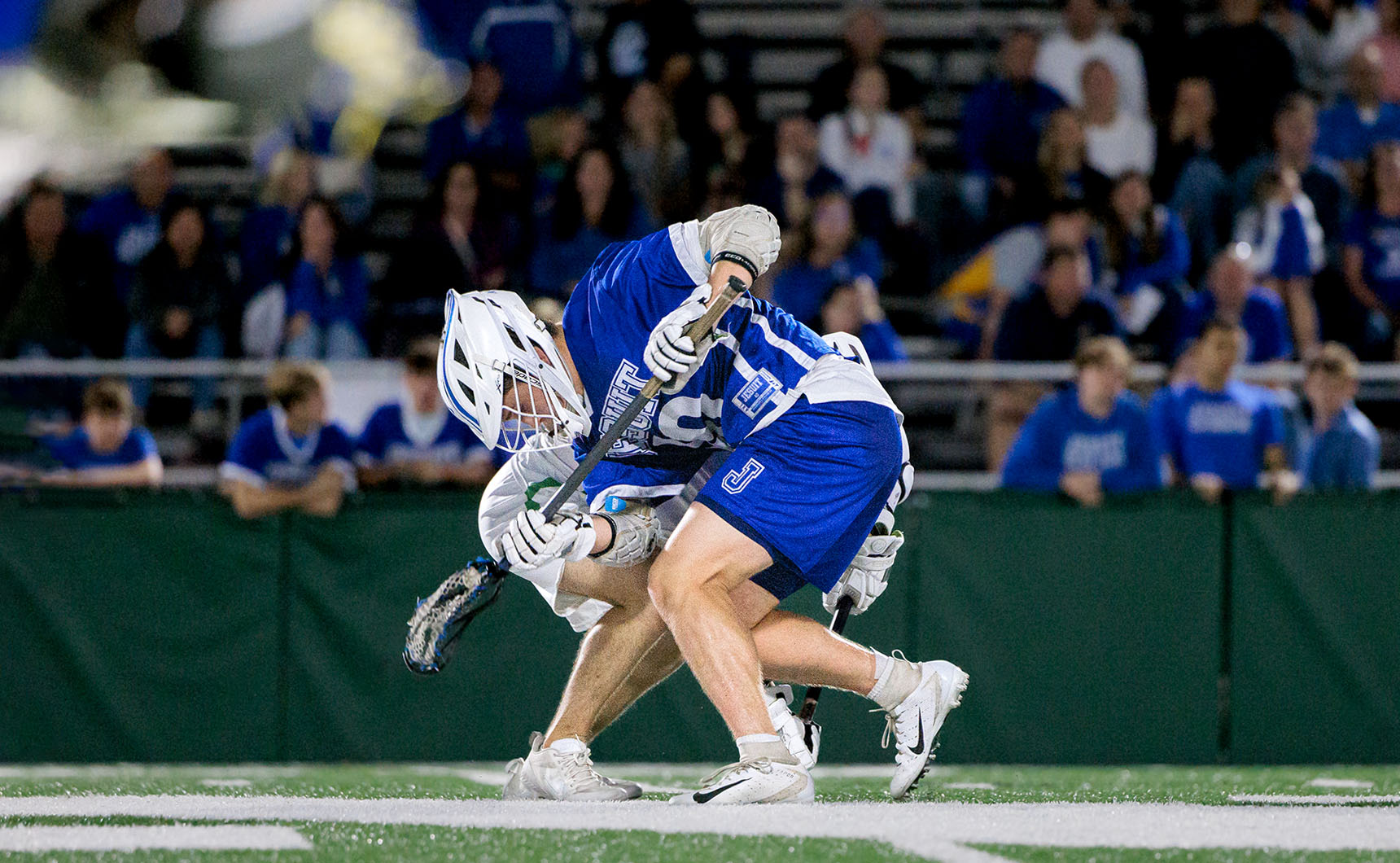 The Jesuit lacrosse team is back in New Orleans—after opening the season with games in Lafayette and Baton Rouge, the team played its first New Orleans game last night at Newman. Despite the tough down-to-the-wire 9-10 loss, the team's spirits are high as they look forward to a strong season with the potential for redemption against Newman on Tuesday, April 4.
With a travel-heavy schedule, the team will be playing games in Shreveport and Covington before playoffs take them back to Baton Rouge and Lafayette.
Under coach Zach Pall, the team's senior leadership is one of its strongest assets. This year's seniors include Nick Frischhertz (captain), Hollis McDaniel, Aidan Couvillon, Tyler Austin, Michael Landry, Conner Richardson, Austin Stoke, Michael Welsh, Matthew LeBlanc, Luke Kropog, Grant Piacun (captain), Chris Hansen, Ethan Lago, and manager Jake Morant.
The lacrosse team's next game is against St. Paul's on March 24 on the Northshore.
Click here for a full list of the team's game this season.
Loading…