Lenten Mission Drive: An Annual Blue Jay Tradition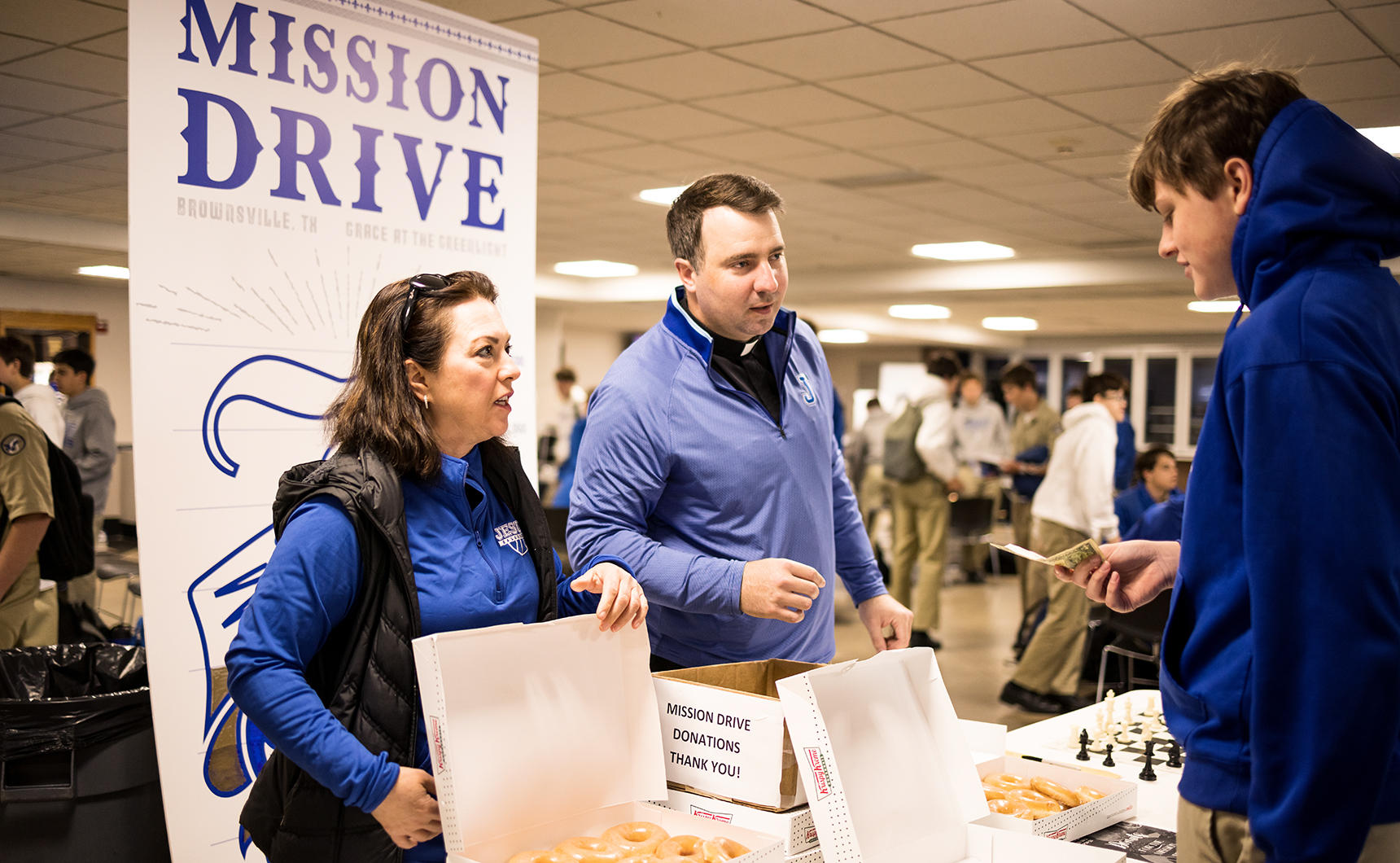 This week kicks off our Lenten Mission Drive here at Jesuit. The mission drive is an annual event that runs through Lent and seeks to raise money from our young men and faculty here at the school to support a mission either in New Orleans or abroad. As Lent is a time of sacrifice, almsgiving, prayer, and renewal in Christ, the Lenten Mission Drive is an opportunity for our community to be generous in helping others.
Funds raised in this year's mission drive will go toward two missions. The first is a local non-profit called Grace at the Green Light based in downtown New Orleans. It is a charity that serves hot breakfast for those in need of a meal each morning.
The second mission is based at the US-Mexico border in Brownsville, TX. This mission serves the material and spiritual needs of migrants on both sides of the border. See the attached video for more information. The funds sent to this mission will help provide for items like food, water, and blankets for those in camps around the border.
Our goal this year is $17,500 in honor of our 175th anniversary year. We will reach this goal through a variety of fundraising opportunities during Lent here at the school.