Nola.com: Soccer Advances to Quarterfinals with Win Over Brother Martin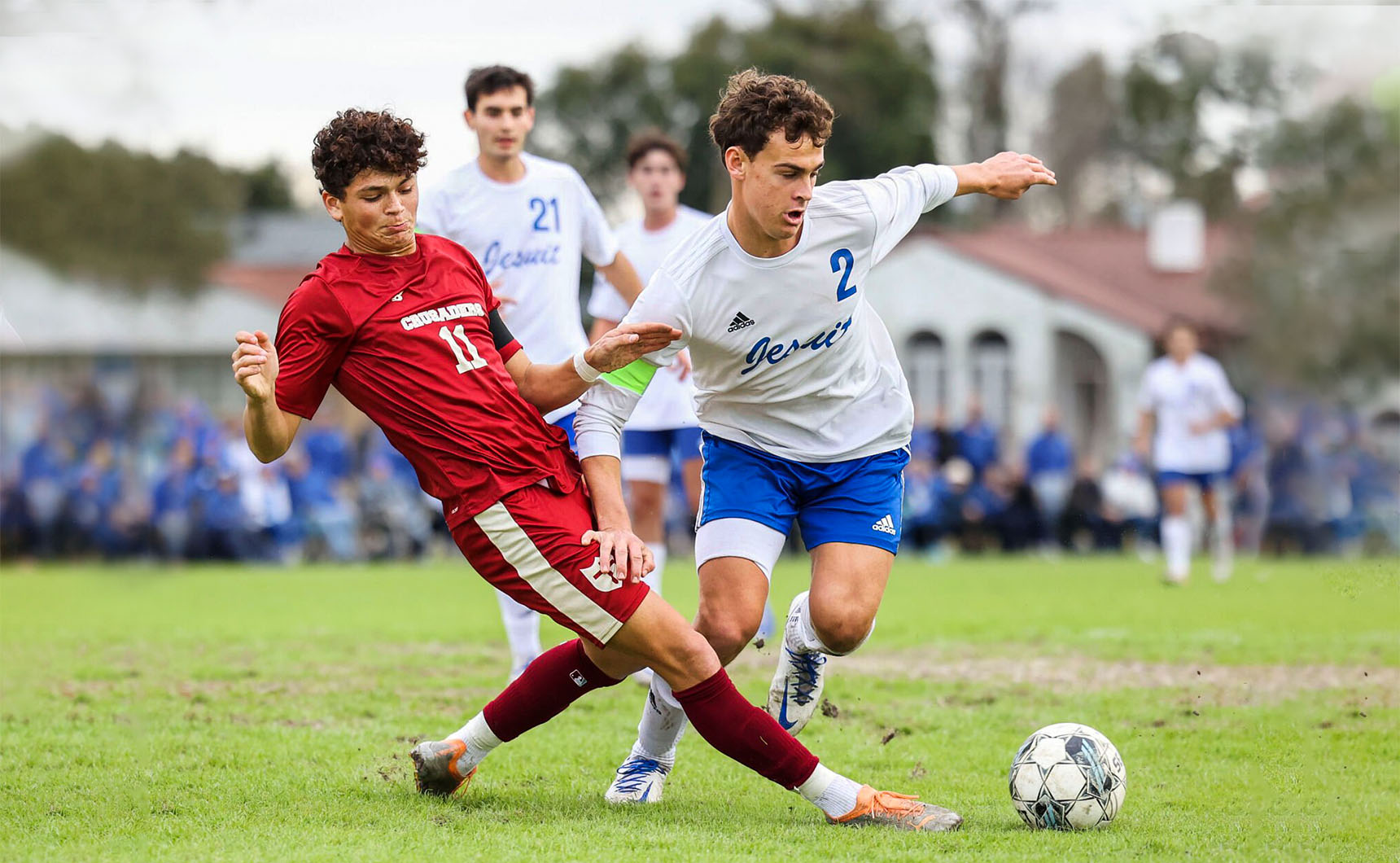 By Andrew Valenti '04 for Nola.com
District 8-I rivals No. 6 Jesuit and No. 22 Brother Martin faced off at Farley Field in Gentilly on Thursday afternoon with a trip to the Division I quarterfinals on the line.
The Blue Jays scored a goal near the end of the first half and another one to start the second half en route to a 2-0 victory against the Crusaders.
The win sends Jesuit (14-4-3) to the next round of the postseason where it will take on either No. 3 Mandeville or No. 14 Lafayette High. The two squads play their regional-round match later Thursday.
"We learned a lot from our first go around against them and the tactics we wanted to use today," Jesuit coach Hubie Collins said. "We were able to use a lot of our players today, which was a strength because we were able to use fresh legs and keep the pace going. I think we wore them down and got the goal before the half that we needed."