Pre-Freshmen Pilgrimage Returns, Generates Faith and Friendships
A week after completing final exams, members of the Class of 2026 kicked of their summer with a weekend pilgrimage to San Antonio, TX. After Friday morning Mass at Jesuit, the Blue Jays boarded three charter busses (under the patronage of the three Jesuit boy saints—Aloysius Gonzaga, John Berchmans, and Stanislaus Kostka), along with nine teachers and seven junior counselors, and headed to their first stop in Grand Coteau, where they visited St. Charles Borromeo Church, toured the hallowed grounds of St. Charles College, and enjoyed a picnic lunch.
They were soon back on the busses and continuing their westward journey. A pit stop at Buc-ee's in Baytown, TX, energized them for the last segment to their destination and a Tex-Mex buffet overlooking the San Antonio River. They stretched their legs while exploring the River Walk, finishing up their evening stroll at the Alamo before heading to their sleeping quarters at Antonian College Prep. Any remaining energy was depleted during gym night activities before they wrapped up the day with night prayer and took to their sleeping bags. Saturday began with a morning walking rosary at Mission San Juan leading up to fun in the sun at Schlitterbahn waterpark followed by dinner, arcade games, and prizes at Dave & Buster's. Another gym night concluded with a massive dodge ball tournament.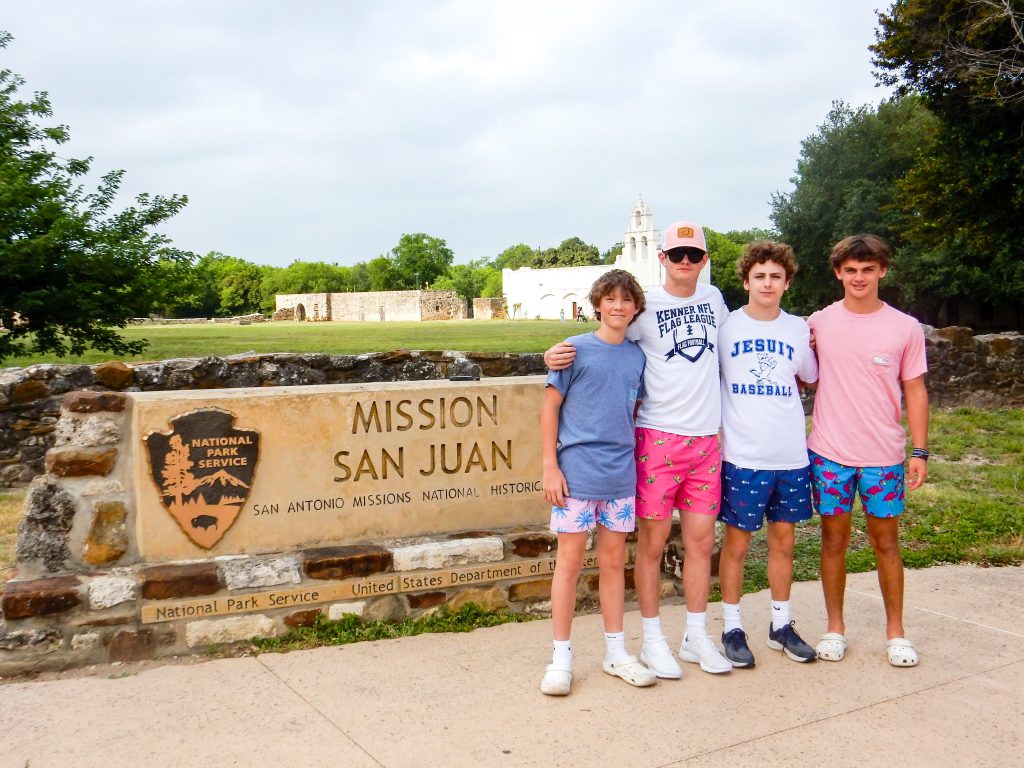 The group attended Sunday's Spanish Mass at San Fernando Cathedral before touring the Alamo and Mission San José. Then it was off to Six Flags for a day of roller coasters and a closing fireworks show. The overnight bus ride returned the Jays to the school yard on Monday morning exhausted but invigorated after deepening their faith and friendships.
Loading…