Call for Used Uniforms Donations, Uniform Sale June 7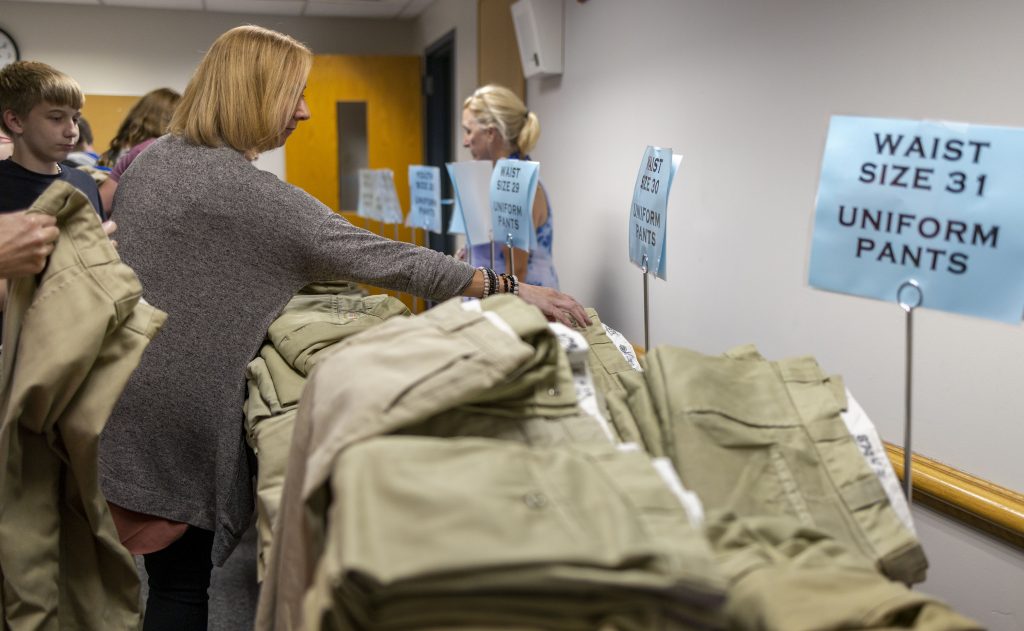 Donations
The Used Uniform Sale is made possible by donations from Jesuit High School families. If you would like to donate your son's used uniforms—shirts, pants, belts, P.E. shorts & shirts, or Jesuit sweatshirts—please drop the items off at the front desk in the Madonna della Strada building by Wednesday, June 1.
Sale
The Used Uniform Sale will be held on Tuesday, June 7, 11:00 a.m. – 6:00 p.m. in the first floor conference room in the Madonna della Strada building.
Volunteers Needed
Volunteers are needed to organize the uniforms, set up for the sale, and work the day of the sale. Please click on the button below to sign up to volunteer.