Blue Jay Band & Jayettes Rank All Superior at LMEA Marching Festival

The Blue Jay Marching Band and Jayettes brought the heat and radiated coolness for their return to Joe Yenni Stadium for the LMEA District VI Marching Assessment Festival in Metairie on Monday, October 25. With a torrent of swirling fire and ice as their backdrop, the Jesuit band members gave an excellent performance with perfectly coordinated ensembles and succinct movements. The Jayettes, in flowing dresses of fire and ice motif, wove and danced seamlessly in between band members. The show aptly named "Fire & Ice" featured music by Igor Stravinsky and Danny Elfman. It also spotlighted senior soloists Cole Mjehovich on baritone saxophone, Aidan Schwarz and Matthew Vuong on flute, Austin Hebert on french horn, and David Kessler and Fin Maloney on trumpet.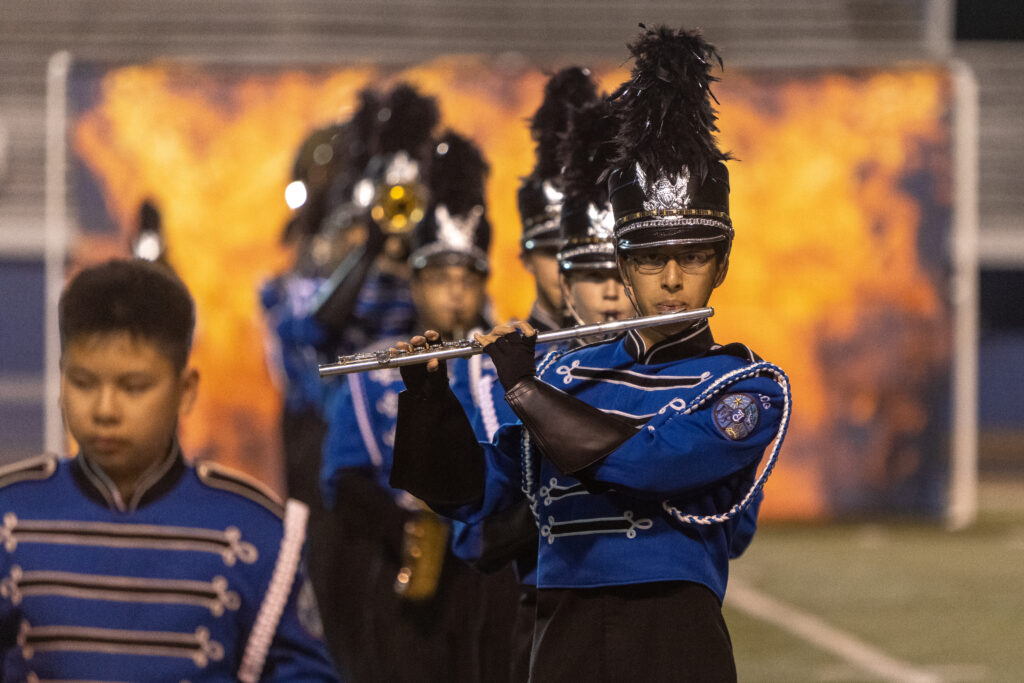 The level of performance was particularly impressive with all the challenges the Blue Jay band and Jayettes faced this year. Band director, Joe Caluda, expressed his thoughts on their ability to rise to the challenge, "I'm extremely proud of how hard they worked especially due to the fact that two of these classes have never marched together in a show due to COVID restrictions from last school year. And on top of that, the fact that they lost three weeks of rehearsal time to Ida and still managed to pull together to present a wonderful show is outstanding."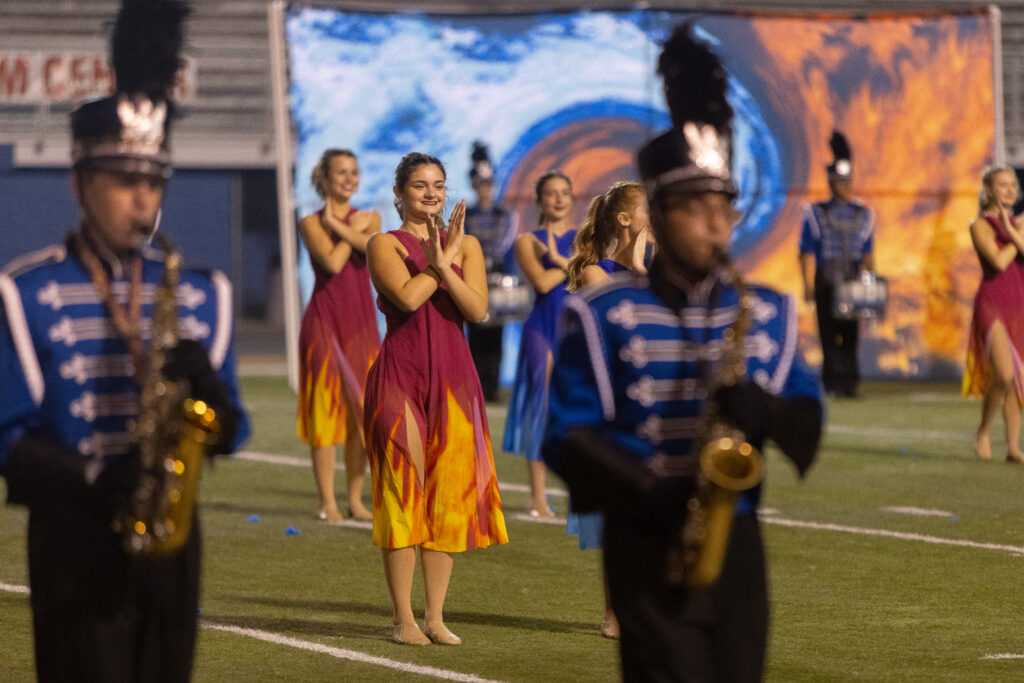 The Jays and Jayettes' many hours of hard work did not go unnoticed by the judges. Teams are graded on four classifications — overall band, auxiliary (Jayettes), percussion (pit and battery percussion), and drum majors — which are each rated I–V, I being the highest grade of "Superior." The six-panel, multi-state judges all awarded the Band and Jayettes Superior (I) ratings for each category.
The 2021-22 Blue Jay Marching Band is led by drum majors seniors Michael-Paul Fine and Louis Bercaw, while the Jayettes are led by senior captain Jade Robards.