Peer Support Holds Organizational Meeting, Expands to Freshmen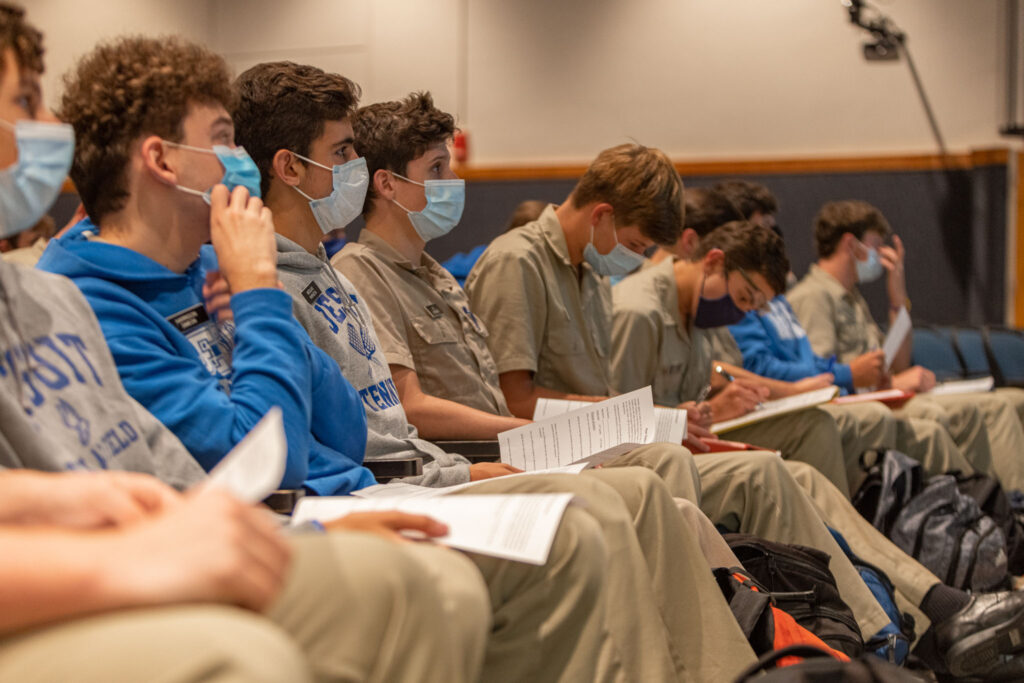 As Jesuit students got back into the rhythm of school following a two week hurricane hiatus, Peer Support held its first meeting of the year. Peer Support is a Jesuit High School program that connects Blue Jay upperclassmen with pre-freshmen over the course of the year in the context of small-group discussions. This year, freshmen will also participate in the program.
Several times each semester, seniors and juniors visit theology classes to give presentations on topics such as stress, academic challenges, and drugs and alcohol. Though students have year-round access to their grade-level guidance counsellor, Peer Support creates an opportunity for students to discuss difficult but common issues with fellow students in a safe, accessible way.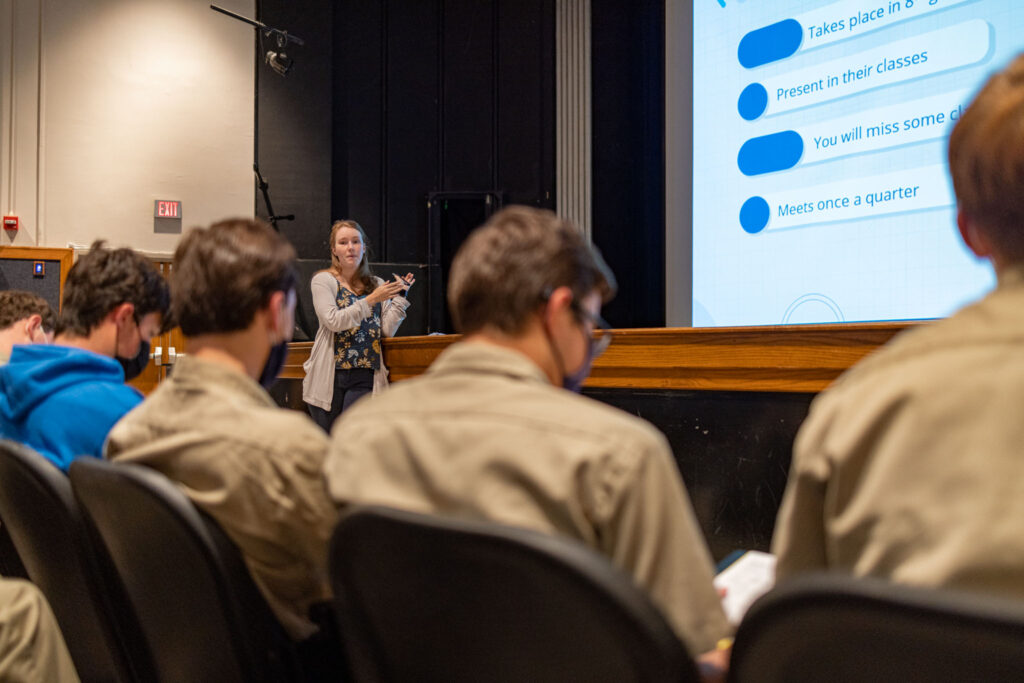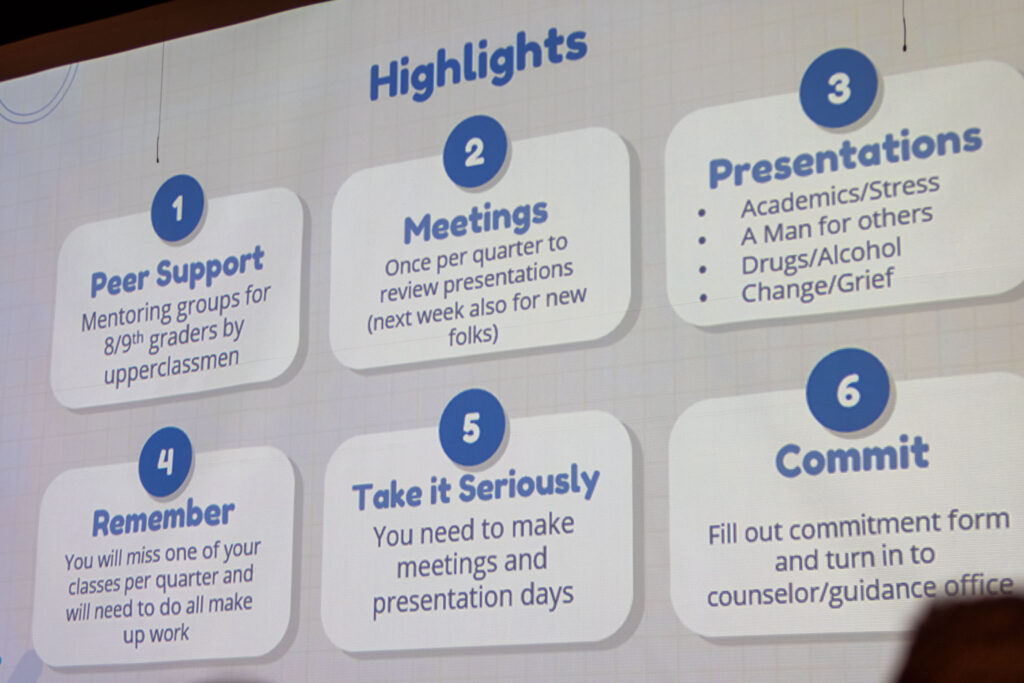 The initiative is headed up by new Student Health and Wellness Coordinator Grace Delaney, who joins the Jesuit faculty after completing two masters degrees and working as a counsellor for the past several years. She encouraged upperclassmen at the organizational meeting to find ways to use their own Jesuit experience to connect with younger Blue Jays. Delaney's own professional background includes a variety of adolescent, developmental, and drug and substance abuse counselling experiences.