Blue Jay Shop Open Evening of Aug. 25 with New Mask in Stock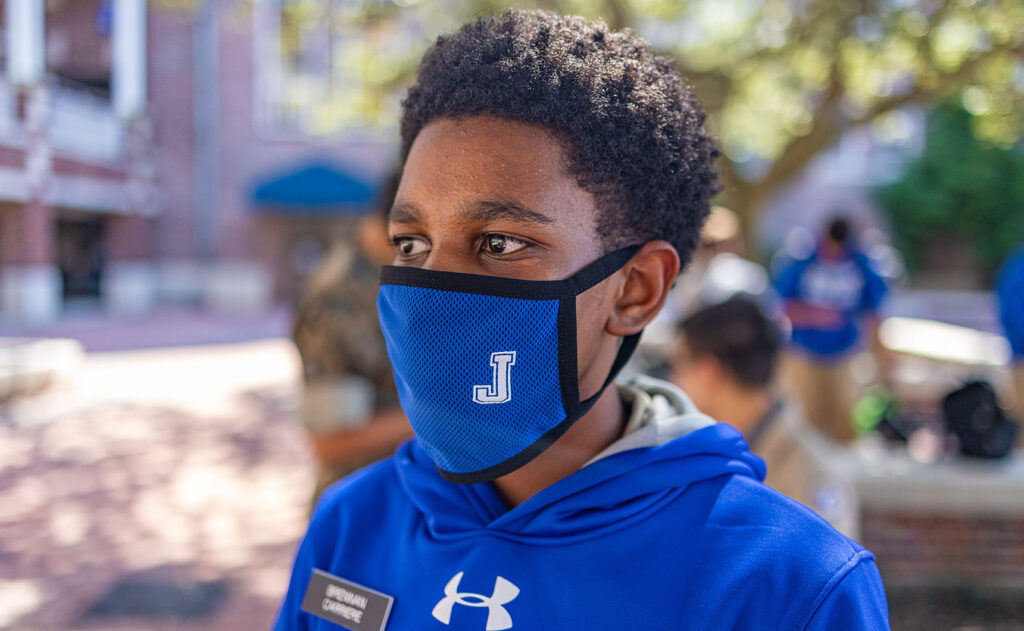 With a brand new Jesuit mask in stock, the Blue Jay Shop will be open on the evening of August 25, 2021, during the 10-12 grade mini-schedule parent event. The store will be open starting 30 minutes before the event, and sophomore, junior, and senior parents can stock up on Jesuit gear while they are already on campus to meet their sons' teachers.
The store is currently located in room 132 on the first floor beneath the small chapel (across the courtyard from the cafeteria).
If parents have any questions about inventory or about their orders, they should contact Wanda Montalbano at (504) 483-3858 or bluejayshop@jesuitnola.org.