The Blue Jay Shop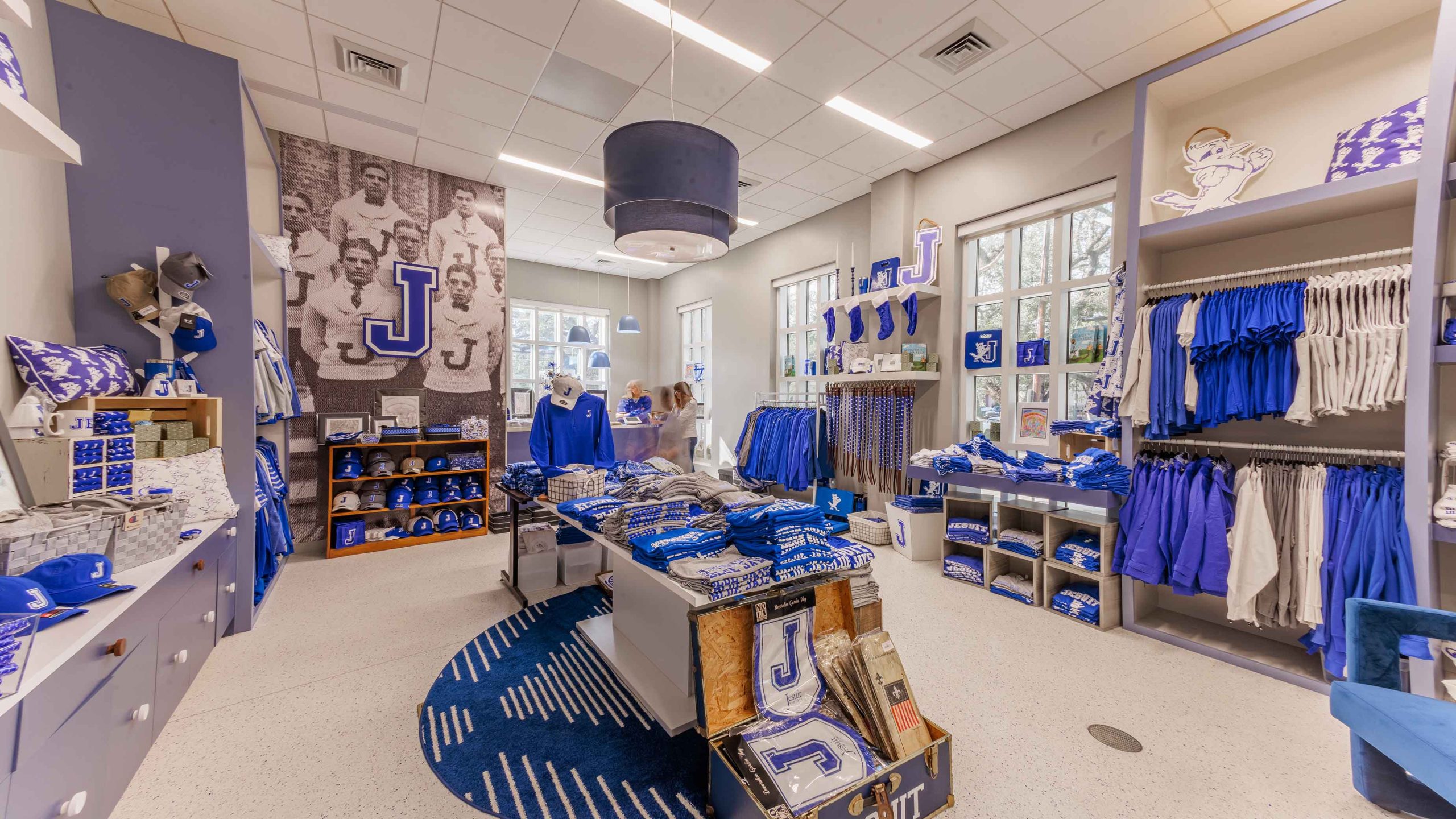 Located at the entrance to the school in the Madonna della Strada building, The Blue Jay Shop is Jesuit's on-campus apparel store and your source for Jesuit clothing, gifts, and accessories for students, Alumni, parents, fans, friends, and future Blue Jays.
Hours are subject to change. Please check the schedule below for store hours.
Appointment Requests: Customers may request appointments by emailing bluejayshop@jesuitnola.org. Please include your name and phone number. Customers may also call the Blue Jay Shop during regular shop hours at 504 483 3816.
REGULAR SCHOOL DAY HOURS:
Monday – Friday

7:15 a.m. – 3:30 p.m.

SPECIAL ORDER DAY HOURS
(When school begins at 8:50 a.m.)
Monday – Friday
8:15 a.m. – 3:30 p.m.
Other Uniform Items
Uniform Patches
You may purchase uniform patches at The Blue Jay Shop during store hours. The cost of each patch is $1.50. During the summer, you may purchase uniform patches at the reception desk (cash or check only during the summer).
Name Tags
Name Tags are sold in the Discipline Office (Room 243) throughout the school year. Call (504) 483-3822 for details.
---