Jesuit Baseball Looks Ahead to John Curtis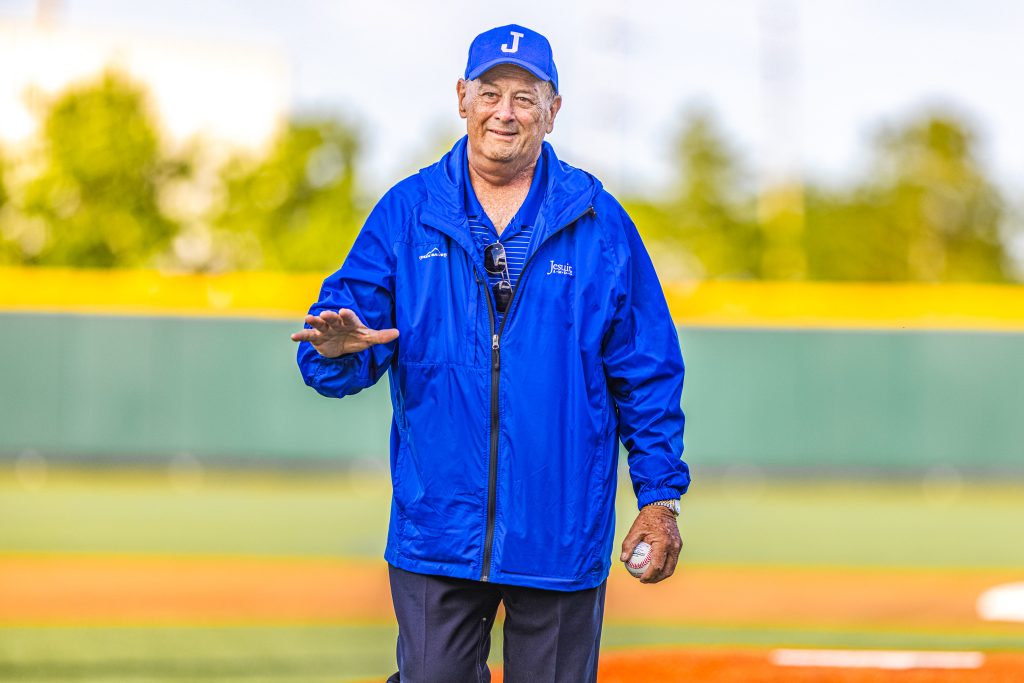 Jesuit baseball (25-5, 5-5) started the year off blazing hot from the mound and in the box to produce a 19-0 record. Since district play, Jesuit has shown the ability to win, but not win consistently.
Junior Holden Hess has been ace on this staff with impressive starts, including his most recent outing against Brother Martin on April 15 at John Ryan Stadium by throwing 8 innings of one-run baseball.
Unfortunately, that game ended in a 2-1 loss in extras.
The Blue Jays did bounce back against Rummel with the help of a four hit, shutout performance from junior Ryan Porche. Senior Tripp Haddad also had one of his best games by delivering three hits and four RBIs to lead the team to a 5-0 victory.
Then came the highly anticipated rematch against the Crusaders on April 19. While Jesuit only produced four hits, the squad did manage to tie the game in the sixth inning off senior's Zack Casebonne sacrifice fly to score senior Collin Loupe.
Sadly, the game would end in another district loss for the Jays by a score of 4-2.
Jesuit is still as explosive of a team as they were to begin the year. Add in capable pitching that has been on full display, this team is still a state title contender, and a team that will be feared come playoff time.
The Blue and White will look to show its might against John Curtis on Wednesday, April 21 at 3 p.m. at Harahan playground.