Bayou Oaks Produces Another Exciting Jesuit Golf Classic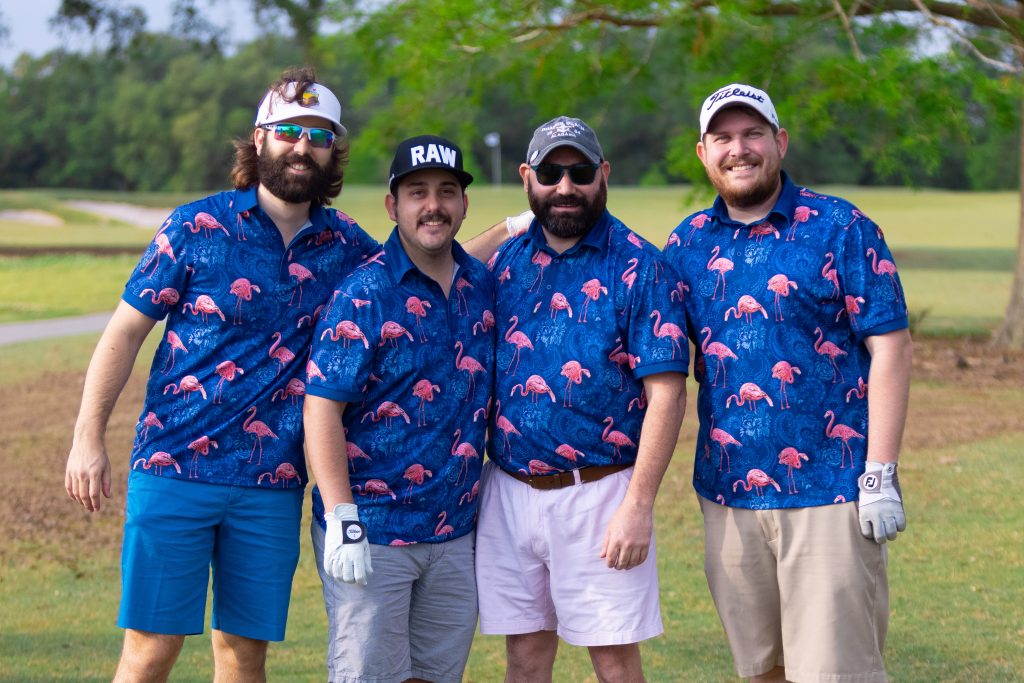 Even after swapping his hole-in-one witness chair for his heavenly observation post, the late Br. William Dardis, S.J. '58 continues to positively influence Jesuit High School and an event he loved so dearly. Undoubtedly, Br. Billy's annual plea to the Blessed Mother helped keep threatening rain away from the Bayou Oaks South Course at City Park, while a howling wind dried up the terra firma making for a pleasing if not challenging day.
More than 200 alumni, parents, and parents of alumni competed in the socially-distanced 2021 Jesuit Golf Classic on Friday, April 9, which is presented by IberiaBank|First Horizon. Eustis Insurance & Benefits joined in with substantial financial support. And as always, Jesuit thanks the many restaurants who offered delicious on-course food selections.
Morning Round & Class Cup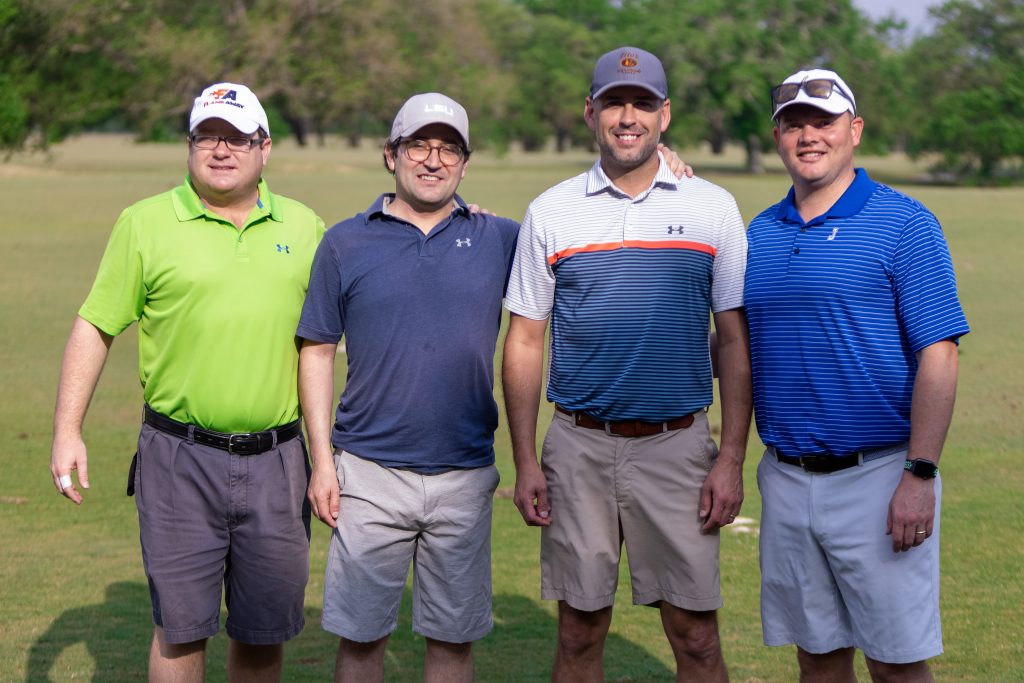 The Class of 2001 team of Adam Bailey, Brian Foret, Craig Geraci, and Jared Strecker won the morning round with a low score of 58 (14-under par). That group also walked away with the coveted Class Cup trophy, which is presented to the foursome of alumni golfers (all in the same class) with the lowest score of the day. Second place in the morning was awarded to Kevin Block, James Dominguez, Mark Haley, and Dean Roy, all members of the Class of 2000. The Class of 2002 foursome of Matt Bonilla, Julien Choest, Derek Morel, and Rajan Pandit was third in the morning.
Afternoon Round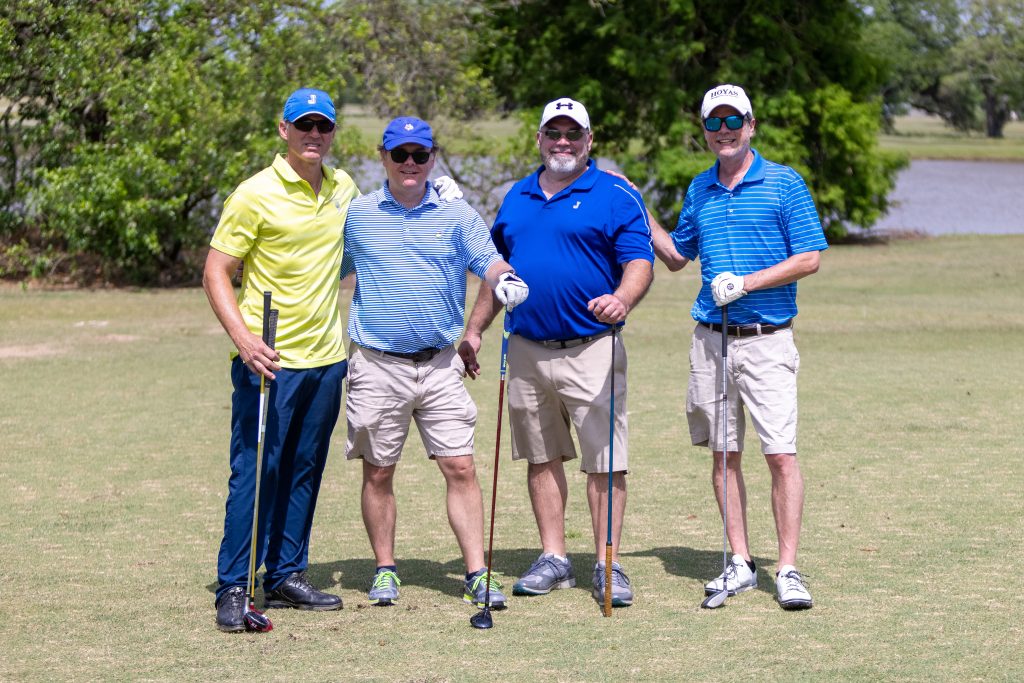 The afternoon round winners were 1994 alumni Rene Baumer, Travis Bonifacic, Richard Edrington, and Joe Lavigne, who recorded a 59 (13-under). Second prize in the afternoon went to Brian North '83, Mike North '82, Will North '13, and Tim Sicard '82. The foursome of Blake Perez '05, Paul Perez '79, Preston Perez '04, and Eric Wilderotter '04 took home third prize.
Second and third place finishes in each round are determined by Jesuit's unique handicap system, which segments golfers into three tiers based on turned-in scorecards.
Other Awards
Kris Martinez '02 hit the longest drive in the morning round. Rock Grundmann '99 won the closest-to-the-hole contest.
In the afternoon round, Todd Johnson '11 took home the prize for closest-to-the-pin, while parent Paul Treuting had the longest drive.
Jesuit president Fr. John Brown, S.J., and a host of school administrators welcomed guests as they arrived. On the par-three 17th hole, retired alumni director Mat Grau '68, assisted by his wife Leah, presented the participant closest to the pin in each foursome with a "spirited" prize.
Special Thanks
Jesuit offers its thanks to tournament chairman Fred Gaupt '73 and committee members Krista Roeling (lead coordinator), D.J. Galiano '07 (operations), Cherie Turk-Adler and Mike Rodrigue '71 (restaurants), Tom Bagwill and Clint Romig '94 (sponsors), Anne Barnes (volunteers), J.P. Escudier '95 (prizes), Bill Hare '90 (donations), Mike Prados '83 (tee gift), and Brittany Donnes, Myles Kuss '16, and Christian Bautista '06 (communications).