Jesuit Soccer Continues Streak, Advances to Semifinals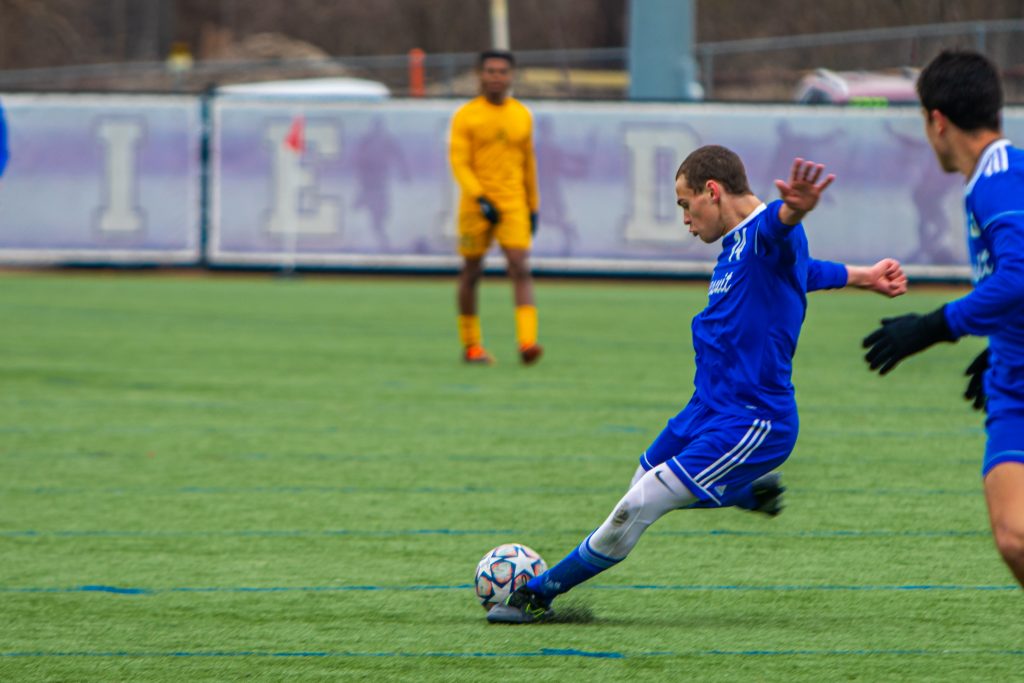 Jesuit soccer is not simply riding the momentum–they are owning it. The Blue Jays (18-0-1) continued their dominance on the pitch by defeating No. 7 St. Amant 4-0 in the Quarterfinal round of the LSHAA Playoffs at John Ryan Stadium.
Senior forward Trevor Reichman continued his impressive play by scoring and assisting on a goal by senior Colin Bruzdzinski to grab an early 2-0 lead. For the rest of the half, the Jesuit defense held strong with the typical combination of seniors Max Hanemann, Noah D'Aunoy, Jacob Merritt, and Noah Relan; but the Jesuit forwards could not find another score before the intermission.
Reichman came out in the second half and decided that only being up two goals was not enough room. With buildup play from seniors midfielders Ben Bogart and Chris Schmidt, Reichman scored another to extend the lead to three.
With the game fully in hand, sophomore Carter Dusang scored one of the top goals of the year by squaring up the ball from outside the box and lasering it into the back of the net to put the bow on the match.
A total team effort from starters and bench players alike produced another solid win against a talented team on Sunday. Now, the Blue Jays have a date with a team that they have already defeated 2-0 in the regular season: St. Paul's.
The match is scheduled to start at 2 p.m. on Saturday at John Ryan Stadium.
[Not a valid template]