New Teacher Feature: James Linn IV '06
By Aidan Wang '25, Media Editor
Why did you choose to work at Jesuit?
I have always wanted to get into teaching, and I always said if I were to teach I would love to do it at Jesuit. While 2020 has been a wild year for everyone, I feel pretty fortunate to have the opportunity to be back after graduating from here in 2006.
Where did you go to school and what degree(s) you received?
I have a BA in History with a focus in Political Science, and an MA in Public History with a focus in Military History.
What are your passions, hobbies, interests; What do you like to do in your free time?
I am married with two small kids so time for hobbies right now is pretty limited. When I do have a minute to sneak off, I like to fish, attempt to play golf, video games, and reading.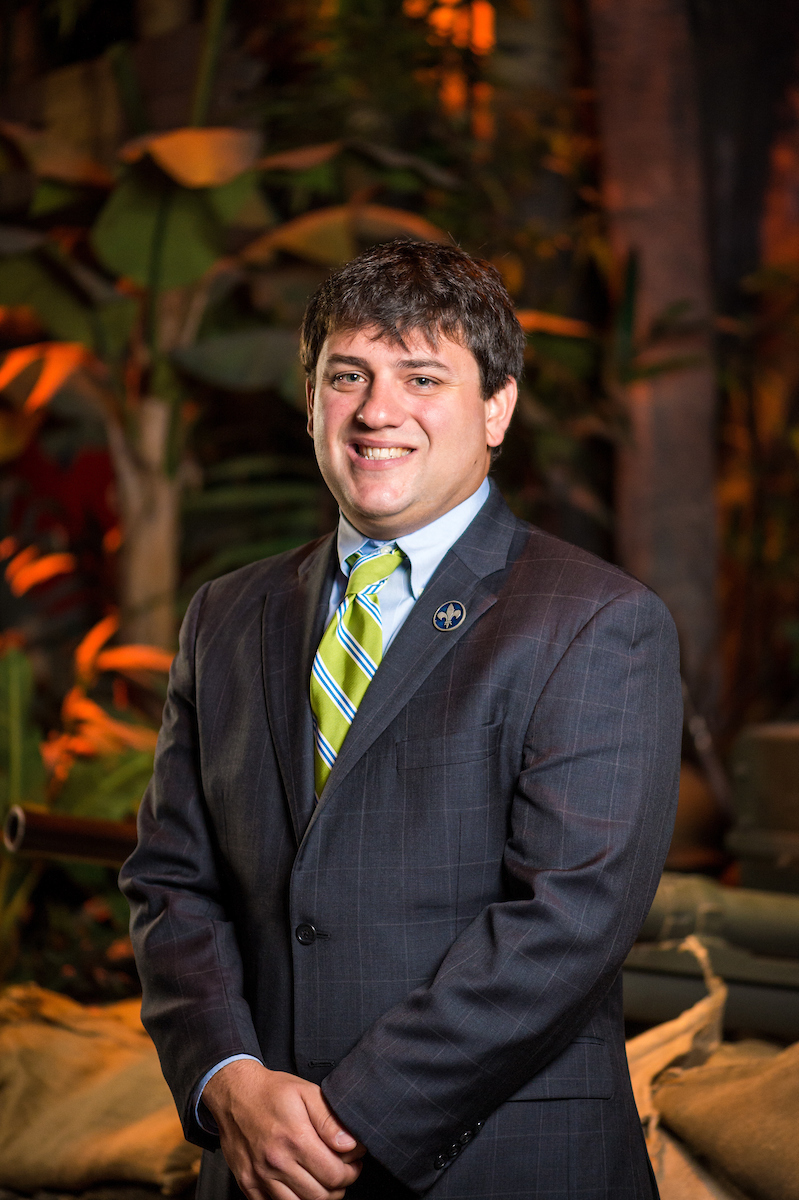 Anything else you would like to mention.
I previously worked in politics in Louisiana on different campaigns around the state before becoming a curator at the WWII Museum here in New Orleans. I traveled the world with the museum doing tours in Europe and the Pacific. I have been to Normandy, Iwo Jima, and Hiroshima just to name a few places.