New Teacher Feature: Mr. Jon Orillion '01
By Aidan Wang '25

1. Why did you choose to work at Jesuit?
Jesuit is the best! As a member of the class of 2001, I was excited to get the chance to be back at a school I have so many positive memories. There are not many places one can go to be surrounded by so many people who are striving to get the absolute most out of themselves and the people around them. When you have an opportunity like that, you always make sure to take advantage of it.

2. Where did you previously work?

Since 2017, I have been living in Dubuque, Iowa as an assistant coach at Loras College. Previous to that I spent several years as a social studies teacher and head wrestling coach in the Catholic League.

3. Where did you go to school and what degree(s) you received?

Jesuit High School and Holy Cross College (Bachelors in History)

4. What are your passions, hobbies, interests; what do you like to do in your free time?

As a wrestling coach, I am very much a fan of the sport of wrestling. Like many travel to attend LSU games, I travel to major wrestling events. I have attended as a spectator or a coach numerous Olympic, and World Team Trials, a World Championship, the World Cup, multiple Division 1 NCAA championships, and been lucky enough to coach a team that took 2nd at the NCAA Division 3 national championship. So, to say the least, most of my free time is spent with wrestling. I also very much enjoy studying history of different societies, golf, and to say it simply, WHO DAT!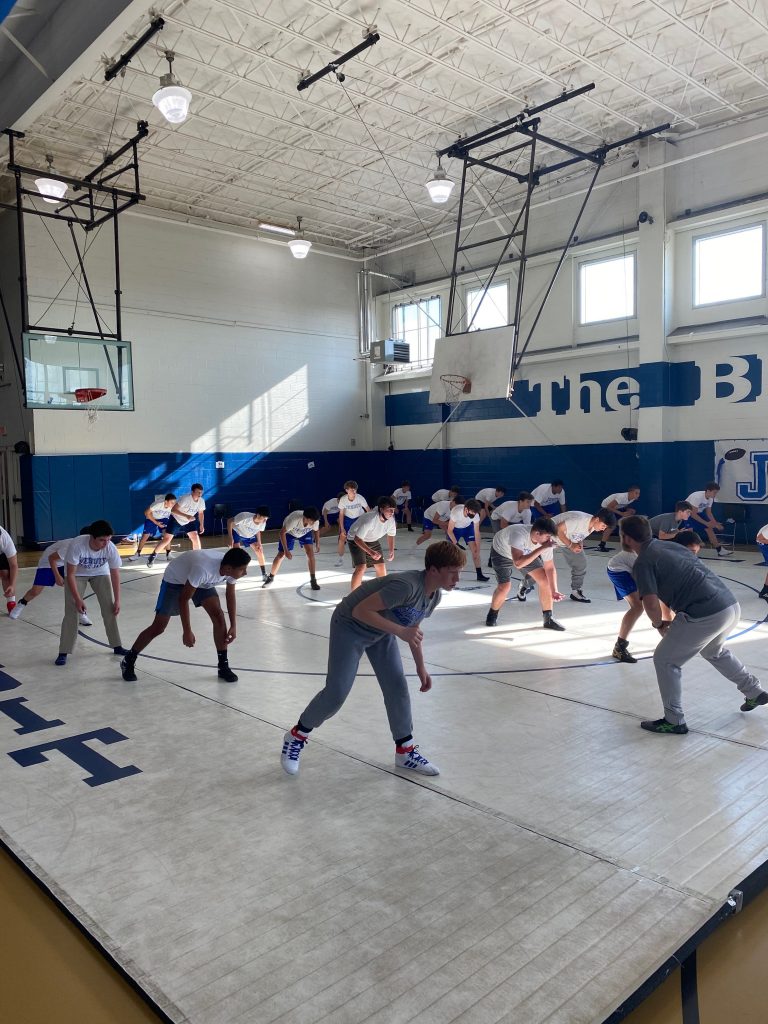 5. Anything else you would like to mention.

Support the wrestling team by either showing up and cheering your classmates on at dual meets and tournaments or by becoming a member of the team. We do not have many at home events this year, so help the team out by traveling! Go Blue Jays!!