New Blue Jay Parents Enjoy First Jesuit Experience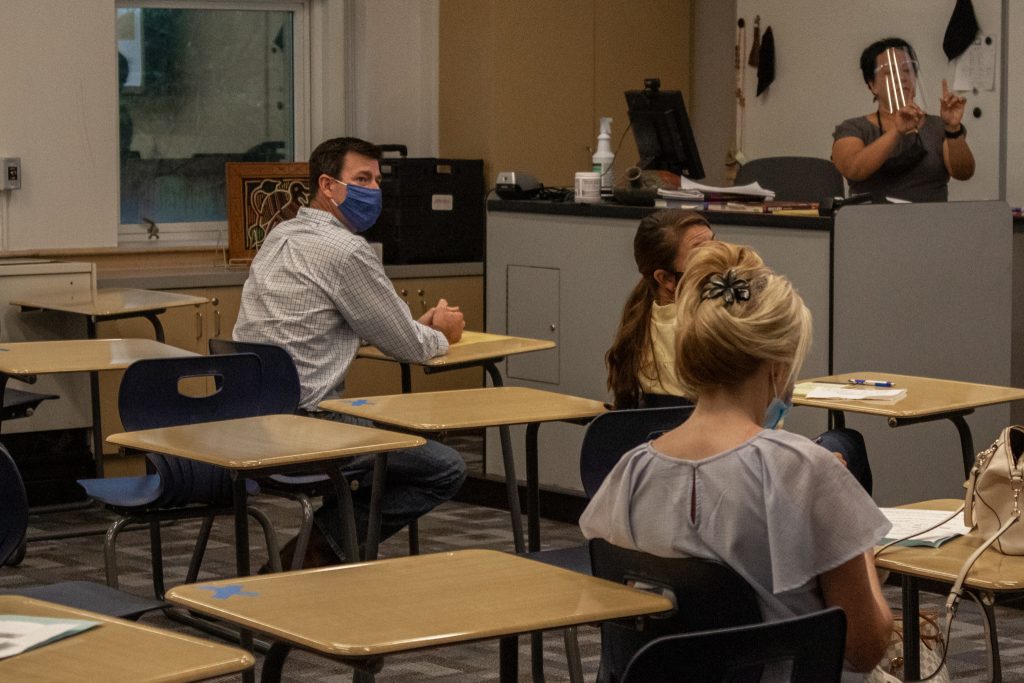 On August 25 and August 27, 2020, new Blue Jay parents flocked to the auditorium and listened to a presentation given by faculty and staff about a variety of subjects pertaining to the journey that they and their sons are about to take at Carrollton and Banks.
Interim President Fr. John Brown, S.J. reiterated Jesuit's commitment to its mission of instilling conscience, competence, and compassion into every student. Guidance director Mary Favalora spoke to parents about how help is always available at every turn through faculty, counselors, and other students. Student activities director Matthew Orillion '98 described the effort of the current student council to keep implementing safe events to keep the Jesuit Blue Jay spirit alive. Parents' Giving Drive chairman Pat Morris '90 spoke about the importance of bridging the "gap" between what Jesuit charges for tuition and what it actually costs to educate each student. Several other administrators also gave parents an idea of what to expect and how to get the most out of their sons' first year as a Blue Jay.
Following the presentation, parents had the opportunity to spend five minutes per class in a "mini-schedule" of their sons' schedule to meet teachers and learn about coursework for the upcoming year.
If you missed the orientation you can watch the New Parent Orientation Presentation on Jesuit's official YouTube channel.