Jays Impress on Senior Night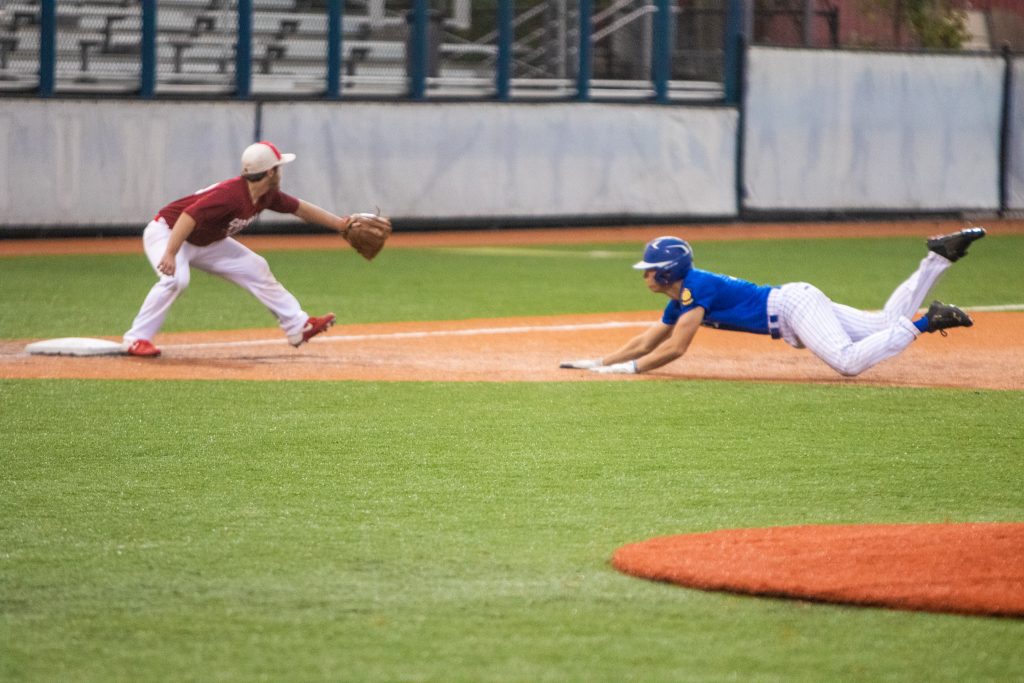 After a weather delay, Retif Oil and Fuel came out and played lights out on a cool night at John Ryan Stadium and beat Belle Chasse 12-1 in five innings.
Before first pitch, all seniors were honored with a picture signed by the whole team, and parents and fans alike could not hold back emotion for the beloved Blue Jay squad. The team carried this momentum into the game and separated themselves early.
Senior Connor Sarrat got the start and pitched four innings of one-run ball that showcased his experience on the mound by getting ahead of most hitters and setting them down.
Retif scored one run in the first off a Parker Serio triple then three more in the second as Tripp Haddad, Chris Favalora, and Collin Loupe got in on the action with hits of their own to extend the lead to 4-0.
The third inning was when Jesuit put the game out of reach. Haddad went 2-2 in the inning with a double, triple, and two runs batted in. With a total of six hits in the inning, Retif used the six hits to score eight runs and push the lead to 12-0.
Senior Austin Hardouin came in to close it out and put an exclamation on senior night with a scoreless fifth and a win.
Retif will resume American Legion play on Monday, June 6th against Ponstein's at John Ryan Stadium with first pitch set for 3:30 p.m.