Retif Drops Second In A Row At The Ryan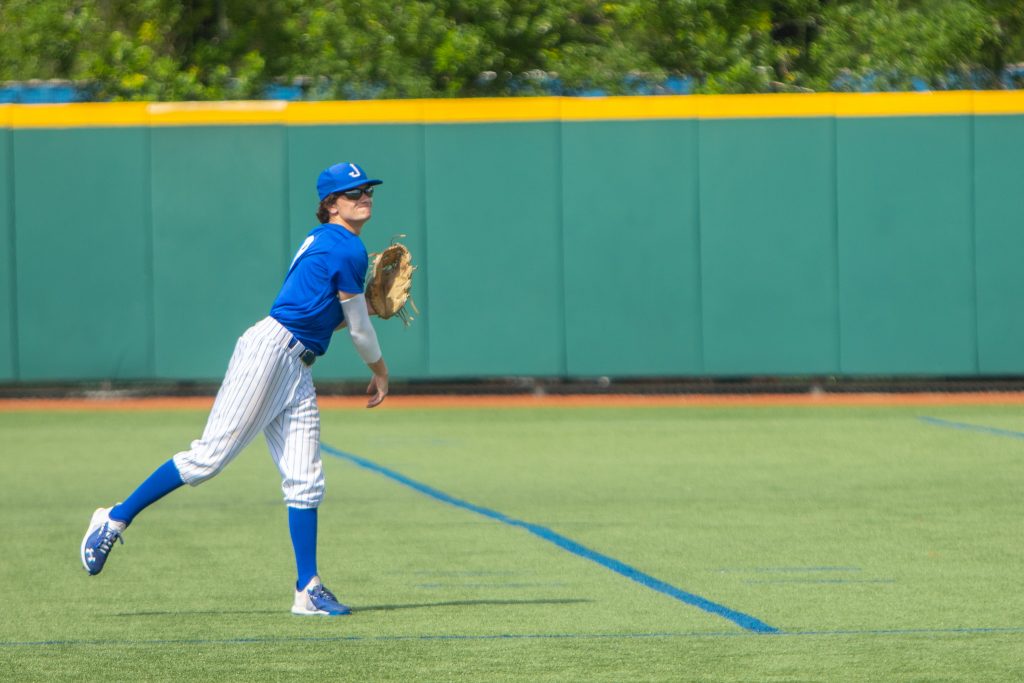 Retif Oil and Fuel fought until the end but could not pick up the win against Gauthier & Amedee on June 29th at John Ryan Stadium. The squad stayed close early in the contest but would eventually fall by a score of 9-1.
Michael King started off the afternoon with consistency and got through the first inning without allowing a run. In the bottom of the inning, Zack Casebonne singled, and Will Hellmers got hit by a pitch to clog the base-paths. Both runners moved up, and suddenly Retif had runners on second and third with one out.
After time was called on the field, Gauthier & Amedee picked off Hellmers on a questionable play from the pitcher. Retif would go into the second tied 0-0.
King came back in the second and delivered strikes, but a line drive off his knee would end his day as he dug deep to attempt to finish the inning but was eventually taken out for Connor Sarrat.
Even when Retif started to fall behind, they battled through at-bats to chip away and got the score to 3-1 from senior Chris Favalora's single in the fourth. Unfortunately, that would be the only run of the afternoon for the Retif Oil.
A combined pitching performance from King, Sarrat, Austin Hardouin, J.P. Hernandez, and Cameron DesRoches showed the depth and determination of the pitching staff during the one of the hottest games of the year. In the end, errors are what killed the team.
Retif Oil and Fuel will have an opportunity to make up two victories as they are scheduled to play a double-header on Wednesday against Townsend Homes (Gold) at John Ryan Stadium starting at 3:30 p.m.