Blistering Retif Oil win by Mercy Rule in Game one, JV drops early contest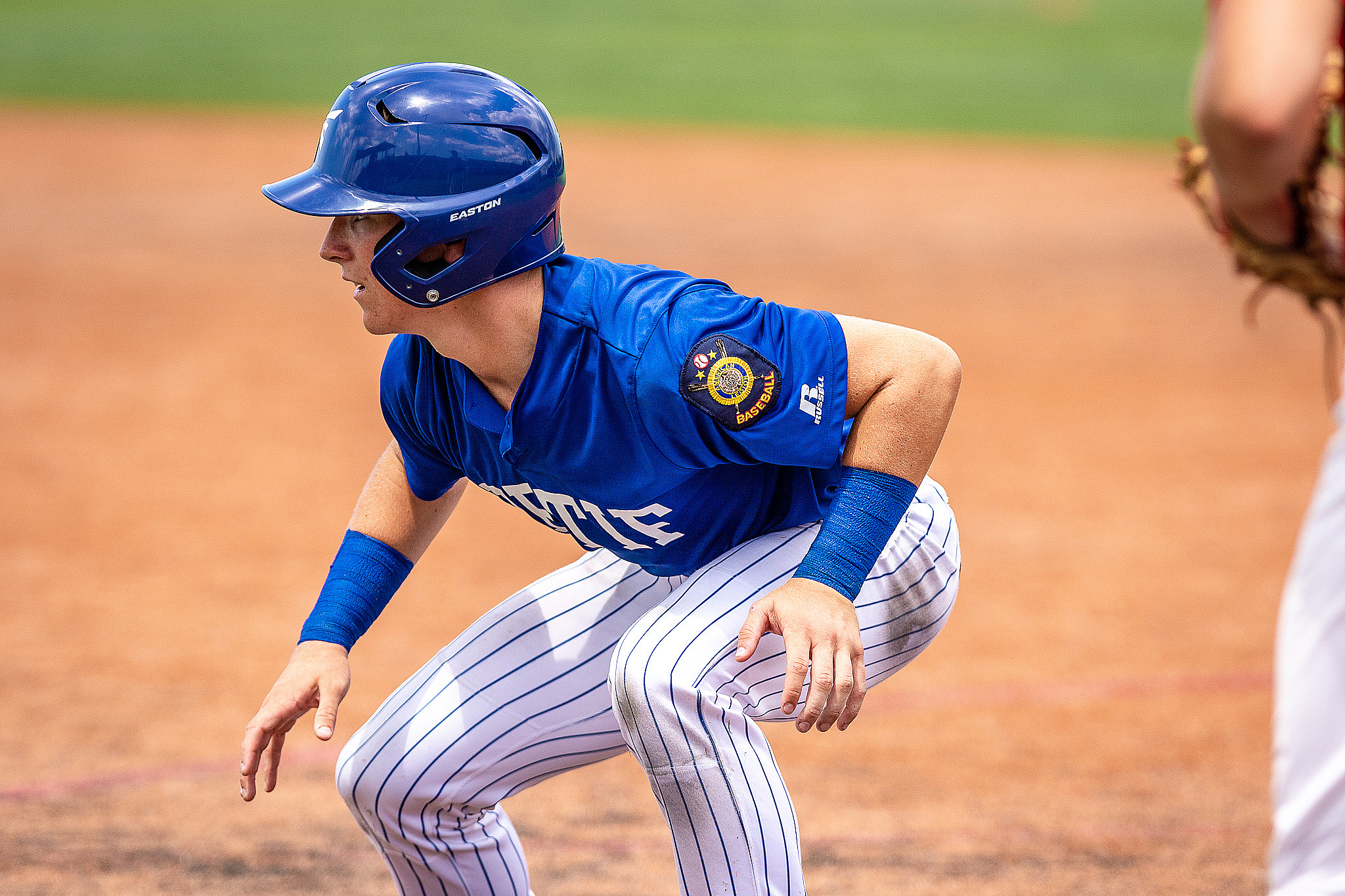 While it was a fuming Saturday afternoon at John Ryan Stadium, the Retif Oil and Fuel squad was even hotter. The all-Jesuit lineup defeated the Refuel team by a score of 11-1 in six innings, and the game was never close.
Retif set the stage early in the first inning when Will Hellmers hit a two strike opposite field single to score the first run of the contest, and the runs were just beginning. After a wild pitch scored another, Tripp Haddad hit a long sacrifice fly to extended the lead to three.
By the time the first inning was over, Retif had a commanding 4-0 lead, and they would never relinquish it.
Besides giving up one run and one triple, Hellmers commanded the game from the bump and was followed by shut out performances from Michael King and Connor Sarrat to close out the contest.
Also, Retif played spectacular defense throughout as Collin Loupe made back-handed plays at short-stop look routine. A tremendous start for a Retif team that had plenty of blue cheering them on from behind home plate.
The Retif Oil junior varsity squad, the Retif Drillers, also played, but fell to the Noranda Bulldogs 3-1. Ryan Porche pitched four shutout innings, and the team rallied in the seventh to put the winning run on first before a ground out ended the game.
Both teams will be back at John Ryan on Monday with the varsity squad playing at 3:30 p.m., and the Drillers playing at 7 p.m.