Bowling Jays Soar Past Kenner Discovery, 26-1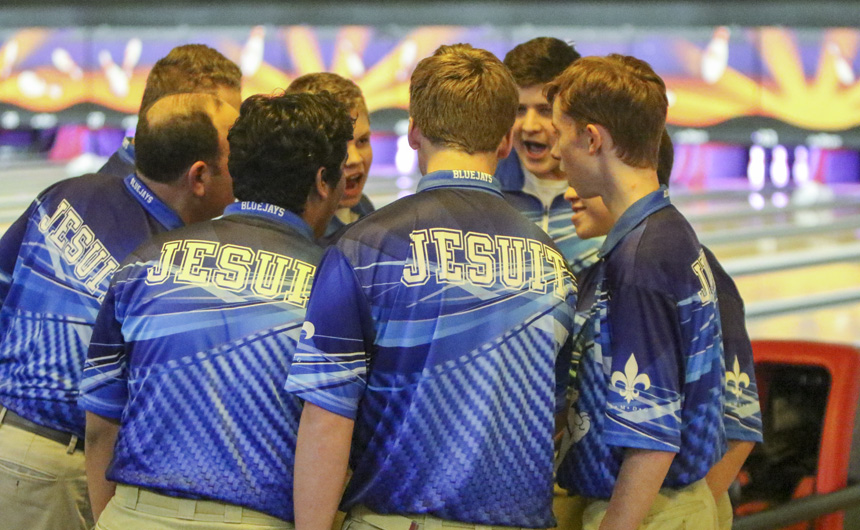 The Jesuit bowling team defeated Kenner Discovery on Monday, Feb. 17, at AMF Bowling Lanes, 26-1.
Ben Hunn led the team with a 645 series followed by Gary Sims with a 602. The Jays won the first game, 1016 pins to 541 pins, and extended their lead in the second game by winning 1169-477 pins. Gary Sims bowled a 256, and Ben Hunn bowled a 221 in the second game.
Next up for Jesuit is East Jefferson High School on March 2.