Alumni Give Insight to Today's Students at Career Day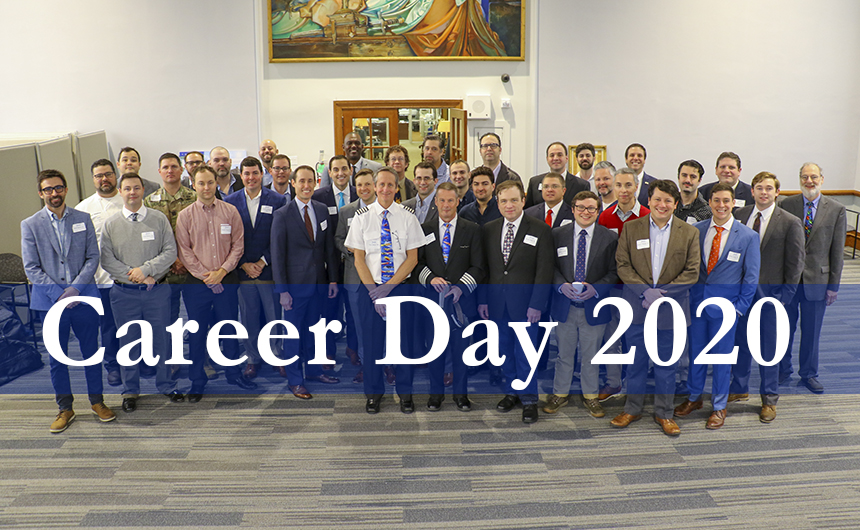 One way yesterday's students connect with the students of today is by offering insight and practical advice about various careers. On Wednesday, Jan. 29, Blue Jay alumni spoke to seniors and juniors about 25 careers at Jesuit's annual Career Day.
View the 2020 Career Day Photo Gallery
In two 30-minute sessions, the alumni speakers covered such topics as a look at a typical day in the office, future outlook of the field, college preparation, gaining experience, salary, and service opportunities within the field.
While upperclassmen learned about specific careers, sophomores and freshmen gathered in the auditorium for a special presentation by Walt Leger '96.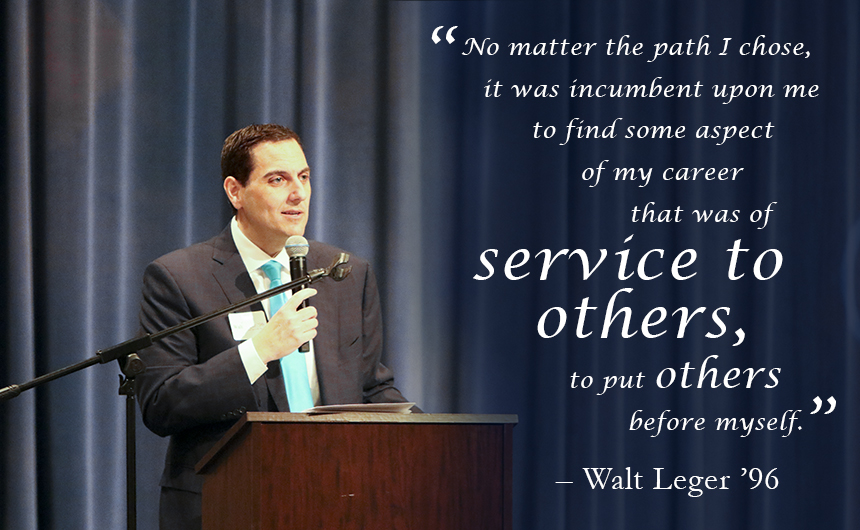 Watch the Video of Walt Leger's Career Day Address
Leger in an attorney practicing in Admiralty & Maritime law and commercial, insurance, and complex civil litigation. He was recently named senior vice president for strategic affairs and general council for New Orleans & Company, a non-profit organization which promotes New Orleans as a premier travel destination.
In 2007 he was elected to serve as the Louisiana State Representative for District 91, a position he held for 12 years. He was elected by acclamation in 2012 and again in 2016 to serve as the Speaker Pro Tempore of the Louisiana House of Representatives, the youngest member ever to serve in this 2nd highest ranking house position.
Career Day is a project put on by the Guidance Department in conjunction with the Office of Institutional Advancement. The hour-long session, both in the classrooms and in the auditorium, saw Jesuit's alumni serve as great resources to today's Blue Jays. Alumni participation in Career Day is one of the more meaningful ways of reconnecting and giving back for the benefit of today's students.
Alumni Volunteers
Alumni who would like to volunteer their time for Career Day or any other alumni event at Jesuit, should use this online Alumni Volunteer Form to indicate his interest.