(WATCH) Jesuit vs. Rummel: Friday, Nov. 8, at 7 p.m.
WATCH LIVE
Rummel (9-0, 5-0) vs. Jesuit (6-3, 3-2)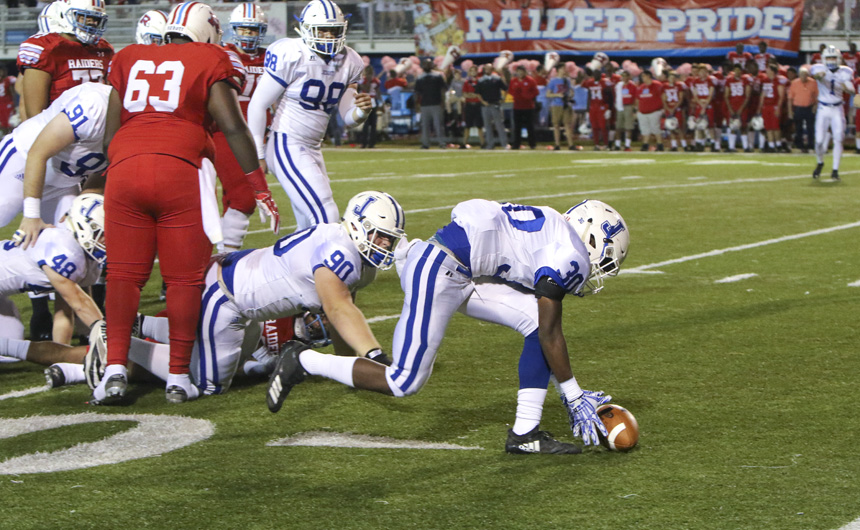 What: Catholic League game
When/where: Friday night at Tad Gormley Stadium, 7 p.m.
Live Stream Info: Crescent City Sports' extensive live streaming coverage of high school sports for 2019-20 continues Friday with a key Week 10 matchup in the New Orleans area. Two teams on the heels of huge victories meet Friday at Tad Gormley Stadium as Archbishop Rummel takes on Jesuit in a District 9-5A matchup.
The Raiders (9-0, 5-0), who are coming off a dramatic 21-20 overtime victory over John Curtis in a matchup of unbeatens last Friday, can wrap up an unbeaten regular season and outright Catholic League title with a win. That task will be far from easy against the Blue Jays (6-3, 3-2), who have won four of their last five and also defeated a previously unbeaten team last Friday, winning at Hahnville, 24-14. Rummel is currently No. 1 in the Division I power ratings while Jesuit is No. 5.
The game kicks off at 7 p.m., with coverage beginning at 6:50 p.m. The battle can be seen both on CrescentCitySports.com and the LHSAA Live App.
Last week's results:
Jesuit: Football Hands Hahnville First Loss, 24-14
Rummel: REPLAY: Rummel stuffs Curtis two-point conversion attempt to take 21-20 overtime win (crescentcitysports.com)
Tickets:
Pre-sale tickets are $7.00 for adults and students (non-Jesuit) and $3.00 for children. Pre-sale tickets will be on sale Wednesday through Friday at the switchboard from 7:30-3:30 and in the student commons on Friday during lunch and on Thursday evening at John Ryan Stadium from 5:00-7:00 p.m. All tickets purchased at the gate are $9.00 each. Student ID's and season passes will be accepted at the gate for this district contest. If you don't have your student ID, you must pay at the gate to enter.