Blue Jay Shop Will Be Open June 5-8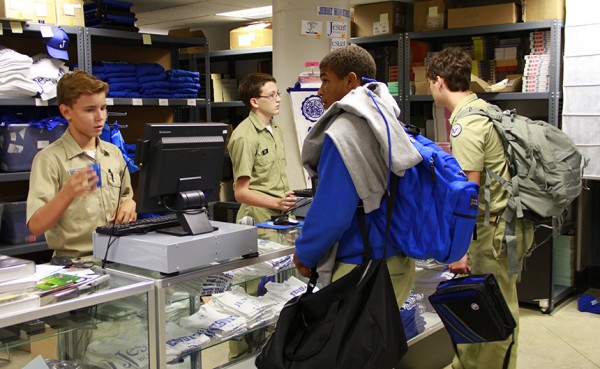 The Jesuit Blue Jay Shop will be open on the following days and times (this will mark the last time the shop will be open in June):
Tuesday, June 5 from 12:15 – 3 PM
Wednesday June 6 from 12:15 – 5:30 PM
Thursday, June 7 from 12:15 – 3 PM
Friday June, 8 from 12:15 – 4:30 PM
Credit card payments are unable to be processed at this time, so all transactions need to be paid in cash or by check.
Announcements for July times will be forthcoming. Uniform patches are available at the Banks Street entrance from the receptionist each weekday 8 AM – 3 PM. The cost of the patch is $1.50 each. Cash or check are accepted.