175th Anniversary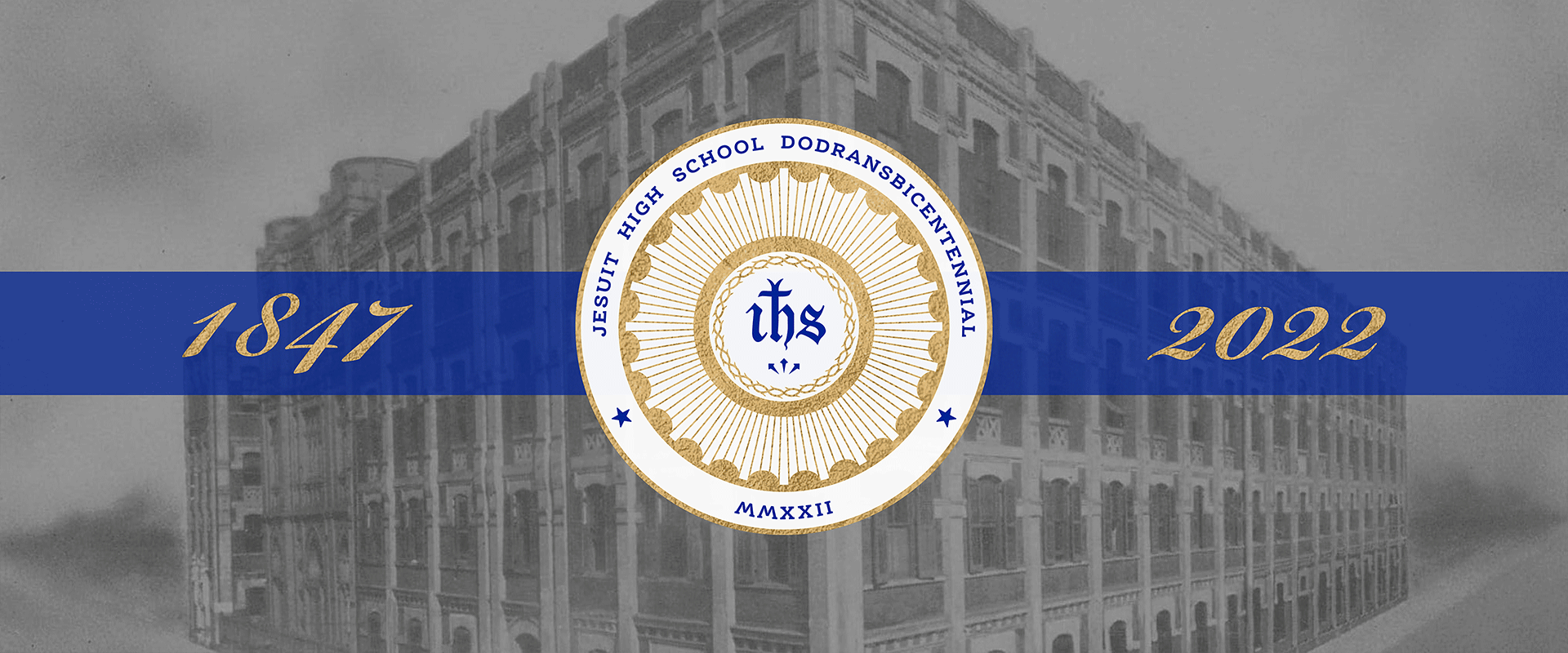 Over the past 175 years, more than 20,000 men have counted themselves as Jesuit alumni. From the school's original campus on Baronne Street to the imposing wooden doors overlooked by the statue of the Blessed Virgin Mary on Carrollton Avenue to the hushed splendor of the second floor Holy Name Chapel, the halls of Jesuit High School have been the intellectual and spiritual home for generations of Blue Jays.
The buildings themselves, however, and even the people who occupy them in a given generation, are merely conduits for the real legacy we have inherited; rather, our true inheritance is the living tradition of Ignatian spirituality that animates and binds these buildings and people into the vibrant school once audaciously imagined by our founders.
With jubilant hearts we shore up our dedication and focused devotion with a genuine appreciation for the labors of those who have gone before us. We rejoice this year, in a special way, in the many graces God has bestowed on our efforts to serve Him, the source of all truth, charity, and splendor. Our dodransbicentennial is a real cause for celebration.
The anniversary signals to the world who we are and what we stand for, as well as why we stand for it. And—as so many teachers will testify—as we teach everyone, we teach ourselves. Join us in prayers of thanksgiving as Jesuit High School and its supporters celebrate 175 years of continuing the mission that Saint Ignatius Loyola saw fit to implant in our hearts.
Thank you for your interest in the 175 Celebration. We have passed the deadline for registration for this event.