Takeaway of the Year…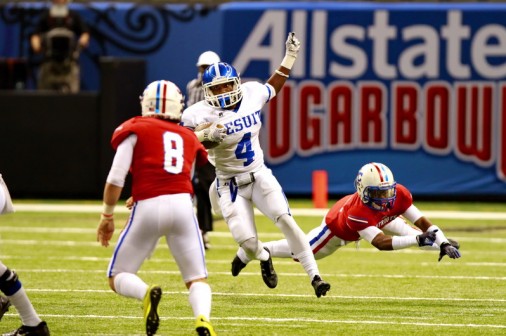 Junior defensive back Jakirai Wiley came up with a huge interception in the second quarter of the Jesuit – John Curtis Division 1 State Championship Game back on December 5, 2014 in the Mercedes-Benz Superdome. The play was voted as the "2014 Takeaway of the Year" in a contest sponsored by Nola.com/Times-Picayune. Initially, the ballots by readers produced a three-way tie. On Friday, Nola.com announced the final results: Wiley captured almost 64% of the votes submitted by readers to win the runoff, er, hands-up! Congratulations to Jakirai Wiley for this recognition!
Read more about the contest and watch a video of the interception.