Spring/Summer Issue of Jaynotes Hits Mailboxes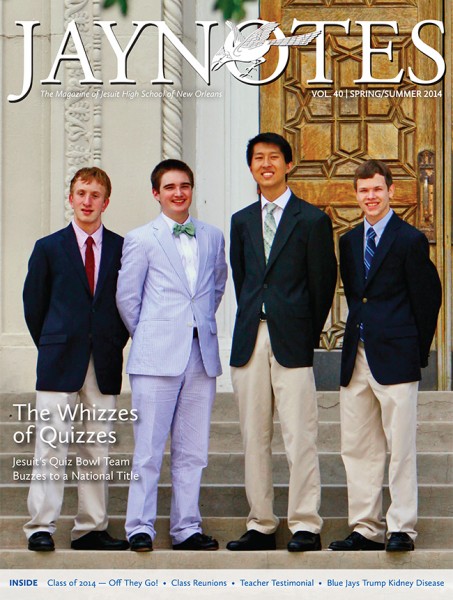 The Spring/Summer 2014 issue of Jaynotes, the magazine of Jesuit High School, is available online and will be arriving in mailboxes soon. View the publication archive or read the current issue.
Cover Story
The Whizzes of Quizzes: Jesuit's Quiz Bowl Team Buzzes to a National Title
In This Issue
Class of 2014 – Off They Go!
Class Reunions
Teacher Testimonial
Blue Jays Trump Kidney Disease
Profile of a Jesuit Teacher Award
Full Education Fund Established
Blue Jay Fishing Rodeo
… and much more.