Lacrosse Invites Incoming Blue Jays to Register for Team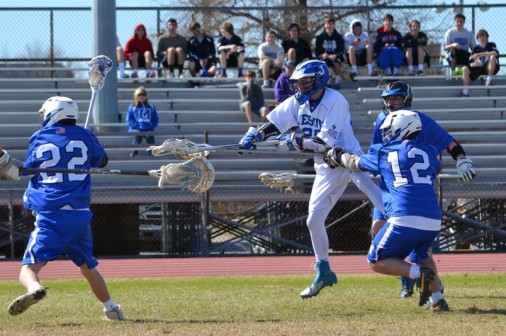 Blue Jay Lacrosse—a championship program, with multiple state titles and tournament championships—invites incoming students to register for the team and sign up for summer camp to prepare for next season.
Sign Up for the Team
If you are interested in playing lacrosse, contact coach Mike Brantley at (504) 343-6744 or brantley@jesuitnola.org to learn more. You will receive regular updates, meeting dates, and schedules.
Lacrosse offers youth camps for rising 4-6 graders, rising 4-8 graders, and high school students. Youth camps are a great introduction to the program and preparation for the upcoming season.
Students with several years of experience may be better suited for the high school camp.
About the Program
The program fields four teams — varsity, junior varsity (JV), JVB (intermediate team), and "U15" (mostly 8th grade). The four teams have a total of 13 coaches, including four assigned to the varsity squad.
October-April practices are held immediately after school Monday-Thursday and Saturday mornings. View the lacrosse practice schedule to learn more.
Lacrosse is demanding team sport, requiring athletic development in core and upper body strength, agility, endurance and sprint speed. Lacrosse has a practice season (fall ball) from late October through the first week in December, and then a game season from January through April. Many players then transition to summer-select lacrosse. In the summer there are team work outs, wall ball, and team camp. New players are assigned team big brothers (in addition to Jesuit's regular big brother program).