Hot Off the Press! Spring/Summer Issue of Jaynotes Hits Mailboxes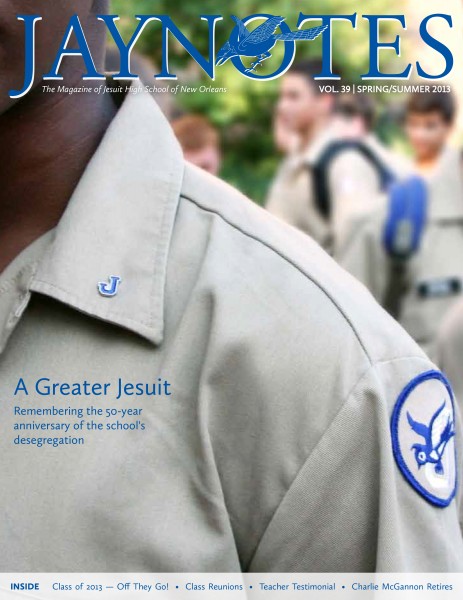 The Spring/Summer 2013 issue of Jaynotes is available online. View the publication archive and read the current issue.
Cover Story
A Greater Jesuit: Remembering the 50-year anniversary of the school's desegregation
"Essays on Race," Part 2. (Read more online Essays on Race.)
Jesuit's Path to Integration… and Beyond
Blue Jay Impressions
The Original Eight Who Broke the Barrier
50th Anniversary Events
In This Issue
Class of 2013 – Off They Go!
Class Reunions
Teacher Testimonial
Charlie McGannon Retires
and much more.