New Orleans Media Are Treated to Their First Inspection of John Ryan Stadium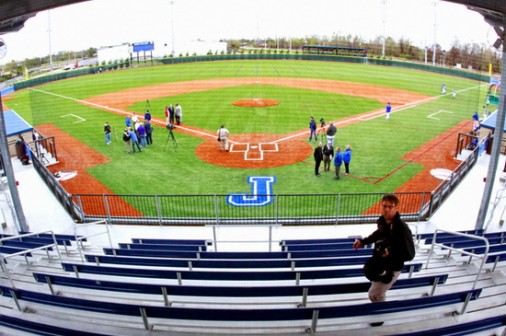 Media Day took place Friday, February 24 at John Ryan Stadium. It afforded New Orleans area print, TV, and web media a first-hand opportunity to photograph Jesuit's new $8 million athletic facility and interview some of the Jesuit people working behind-the-scenes to bring the project to fruition. Jesuit alumnus John Ryan '70, whose $1 million gift was instrumental in making the project a reality and whom the stadium is named for, attended the informal event.
View the John Ryan Stadium Media Day photo gallery.
Read More
Nola.com – Photos:  John Ryan Stadium